Korea Exchange to Scrutinize Crypto-related Stocks, Foul Play Suspected
South Korea's securities exchange operator Korea Exchange (KRX) will step up its monitoring of crypto-related stocks after a volatile few weeks for listed companies with links to the crypto industry.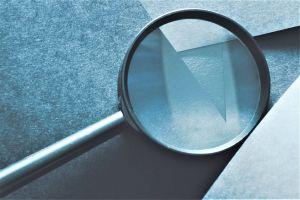 Although no South Korean crypto exchange has yet gone public, a number of firms with crypto companies on their portfolios are listed on the KRX and in recent weeks have seen prices soar alongside rocketing crypto prices.
Per news agency Yonhap, the KRX's Market Oversights Committee will now begin "scrutinizing" both crypto-linked stocks and bio-related (healthcare, vaccine and contact-free medicine) companies after a whopping combined total of 56 warnings were issued to listed firms in the two sectors in the period between November 30 and December 4.
The KRX, which lists over 2,500 stocks and has a market capitalization of over USD 1.4bn, is headquartered in Busan, although all of its market oversight operations are based in the capital Seoul.
And the market regulator appears to believe that unscrupulous traders and company executives have been attempting to make a fast buck on the market as prices of both sectors' stocks moved upwards of late – with COVID-19 vaccine breakthroughs and rising bitcoin (BTC) prices buoying the market.
The regulator gave an example of some of its unfair trading flags, including a case of a group of executives from an unnamed listed company. The executives are believed to have converted and sold convertible bonds immediately after (allegedly inaccurate) information related to the launch of cryptoasset-related business circulated online.
At least six crypto business-linked firms have been put under scrutiny from the regulator, which has the power to sanction, fine and even delist offenders.
___
Learn more: Crypto Regulation in 2021: The Piecemeal Approach & New Winds
---