Korbit Reopens Offline Customer Service Center in Seoul's Busy Gangnam
Trading volumes may have dipped recently at crypto exchanges in South Korea and regulatory issues continue to plague the industry, but some trading platforms are staying positive – and the nation's first-ever exchange has taken the bullish step of reopening its flagship bricks-and-mortar customer service center.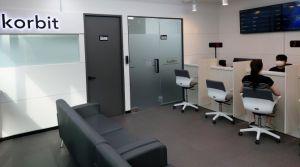 Korbit opened its customer center in April 2018, but closed it in January of the following year as the crypto winter began to bite. The center is located on Teheran Street in Seoul's affluent, highly commercial Gangnam District.
While coronavirus pandemic-mitigating social distancing and hygiene restrictions remain in place, Korbit announced, per EDaily, that customers can now use the center's "counseling services" to get in-person advice on how to use the exchange, make trades and learn how to "deal with financial losses" with specialists.
However, crypto-keen customers will not be able to simply walk in off the street – customers will need to plan their visits in advance, making reservations via a portal operated by the search engine and internet giant Naver.
The decision follows similar bricks-and-mortar service center reopenings from fellow members of the South Korean "big four" trading platforms.
Bithumb and Coinone, both of whom had closed their walk-in centers due to low trading volumes, lack of footfall, and the coronavirus pandemic, reopened their own Seoul-based offices to the public earlier this year.
In many cases, the exchanges have made their moves in order to cater to older crypto investors, many of whom say they struggle with online-only or app-based crypto trading tools.
Some older South Koreans told Cryptonews.com earlier this year that only individuals with advanced tech skills had what it takes to trade or invest in crypto.
Media outlets in the South Korean capital have published numerous photos showing older South Koreans waiting in exchange offices to get advice on token trading.
EDaily also quoted the Korbit CEO Oh Se-jin as stating that his platform would seek to "increase customer satisfaction" by "answering questions that may arise when making cryptoasset-related transactions" in a "straightforward manner" and "from the customer's point of view."
____
Learn more:
- Central Bank Admits: Crypto Will Be Used as an Investment Tool
- Smaller South Korean Crypto Exchanges Begin to Shutdown, Suspend Services
- South Korea's Ruling Party Hints at Increased Crypto Leniency
---