King of the Month: Sandeep Nailwal
Disclaimer: The following article is part of Cryptonews Deals Series and was written as a promotional article in collaboration with the sponsor of this offer. If your company has an exclusive promotion that you would like to share with our readers, we invite you to reach out to us. Let's build together.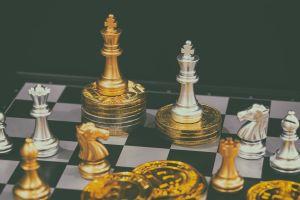 The King of the month is brought to you by CoinPoker, Decentralized Poker Powered by Cryptocurrency.
Our King of the Month: Sandeep Nailwal, the founder of the Ethereum scaling platform Polygon, set up a fund to help with the covid-19 crisis in India. Vitalik Buterin and Balaji Srinivasan publicly announced their donations via Twitter. Balaji said "If you've been fortunate enough to do well this year, consider joining me and @VitalikButerin by donating at the addresses below. But if all you have is Twitter, help spread the word. For every RT, I'll donate another 50 USD to fight COVID in India, up to 100k USD. #cryptovscovid"
On April 27th, the Ethereum address held over 2,000,000 USD. That money is much needed as 240 new cases are diagnosed every minute in India. The situation is dire, but if there is anything we know about the crypto community, it's that when they rally behind something, they do it with their wallets, their Metamask wallets in this case. Sandeep is worthy of the King of the Month Crown for April.
Win a cut of 3,000 USDT every week! Play on CoinPoker and win a share of over 3,000 USDT in prizes awarded via the Galactic Grinders Leaderboard promotion.