Kik Giving Developers USD 3m, Community Excited for Job
Kik Messenger's Kin Foundation has announced a new developer incentive program, in order to foster more usage of and innovation around its cryptocurrency. They intend to give up to 25 developers a total of about USD 3 million in their cryptocurrency KIN as well as fiat to develop new apps or games.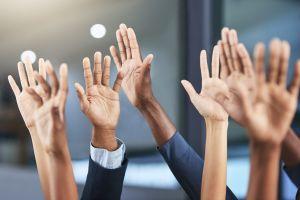 The payments will be made over the course of six months, and the Foundation also offers development tools and mentorship to participants. A developer will be able to earn a total of USD 60,000 in fiat and 400 million KIN tokens (USD 53,200, as of press time) if she or he hit three milestones before the deadline.
Kin price chart: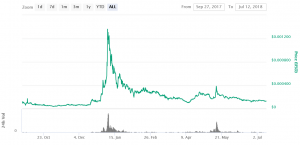 The first milestone is building an approved app using the KIN Ecosystem SDK (software development kit) by October 2, 2018, which earns the developer 50 million KIN tokens and USD 15,000 in fiat. Phase two is attaining 10,000 monthly active wallets and keep them for a prize of 100 million KIN and USD 15,000 in fiat. Phase three lasts until April 1st, 2019, and developers have until then to reach and keep 50,000 monthly active users for a disbursement of 250 million KIN and USD 25,000 in fiat.
The Reddit community is excited for this - from those wanting to take part in the development, to those who say KIN will be the most used cryptocurrency in the world due to the size of the Kik user base.
User u/thelatemercutio commented, "This is the first step to being the fastest growing ecosystem. This will snowball. When other developers see how they can fundamentally change the way they monetize by simply integrating kin into their app, this ecosystem is going to explode."
The deadline for applications is August 10th, so it is not very long until we see whether these community predictions will come true.
Meanwhile, Ted Livingston, CEO of Kik, who raised almost USD 100 million by selling the Kin cryptocurrency last year, said in June that "Almost nobody should be looking at blockchain. Unless you're trying to build one of the most-used cryptocurrencies in the world, it's very low odds that blockchain is going to create value for you."
---