JPMorgan Offers Private Bank Clients Access to Bitcoin Fund – Report
The US-based financial heavyweight JPMorgan has reportedly offered its Private Bank wealth management clients access to an "in-house bitcoin (BTC) fund," marking a remarkable u-turn for a financial institution whose CEO has been nothing short of openly hostile toward the token and the world of crypto.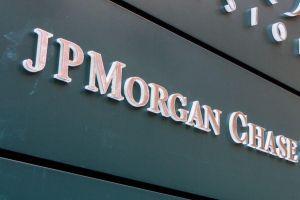 Coindesk quoted "two sources familiar with the matter" as explaining that the offering was a "passively managed fund," that would involve a partnership with the BTC-dedicated New York Digital Investment Group (NYDIG). Advisers were first "primed" on the matter "in a launch call with the bank" on August 4, per the report.
The sources reportedly added that advisers will tell clients that the fund is "the safest and cheapest bitcoin investment vehicle available on the private markets," adding that the new fund "would also act as an easy port over to a bitcoin exchange-traded fund (ETF)" – despite the fact that the American regulatory Securities and Exchange Commission (SEC) is still yet to green-light such a product.
JPMorgan declined to comment when contacted by Cryptonews.com.
Despite its CEO Jamie Dimon's continued anti-bitcoin rhetoric, the firm continues to drive further into the world of crypto. Last month, it emerged that the company reportedly allows its financial advisors to help its wealth management clients make investments in crypto funds.
Back in May, meanwhile, the first media reports of the new fund came out in the same month that saw Dimon state:
"I don't care about bitcoin. I have no interest in it. On the other hand, clients are interested, and I don't tell clients what to do."
In 2017, he had even stronger words for the BTC community, labelling the token a "fraud" and "just not a real thing" that "eventually" "will be closed."
In another speech, he famously stated that people who are "stupid enough to buy" crypto, will "pay the price for it one day" – although Dimon later stated that his critics had taken his comments had been taken out of context.
____
Learn more:
- JPMorgan Gives Its Clients Access To Bitcoin, Ethereum & Other Trusts - Report
- 'Fulfilment of Satoshi's Dreams' Ethereum Gets a Nod from JPMorgan
- Financial Giants State Street & Bank of America Double Down On Crypto
- Perhaps the Goldman Sachs DeFi ETF Won't Feature Nokia After All
- America's Oldest Bank, BNY Mellon, Doubles Down On Its Crypto Strategy
- Bankers Rush To Fix Cross-border Payments as Crypto Competition Hots up
---