Join the Journey to Crypto Wealth with InQubeta (QUBE) and VeChain (VET)
Disclaimer: The text below is a press release that is not part of Cryptonews.com editorial content.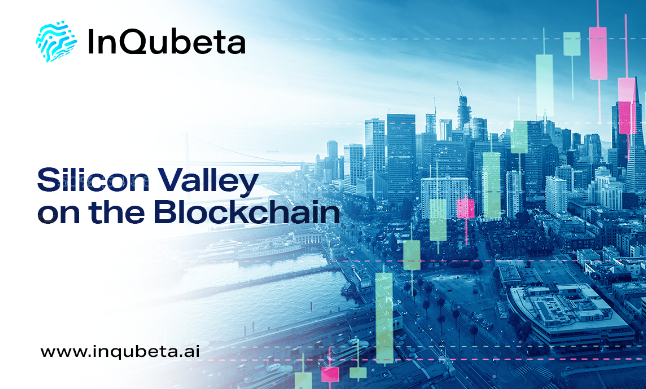 Embark on an exciting journey towards crypto wealth as we explore two promising digital currencies: InQubeta (QUBE) and VeChain (VET).
In the thriving world of blockchain technology, these innovative projects have emerged as formidable players, capturing attention and igniting excitement among investors seeking lucrative opportunities.
These top crypto coins offer an enticing investment opportunity with their unique features, disruptive capabilities, compelling visions, and immense growth potential.
InQubeta represents the fusion of artificial intelligence (AI) and blockchain technology, paving the way for groundbreaking advancements in raising startup capital.
Its ecosystem fosters a symbiotic relationship between investors interested in high-value investments and AI startups needing funds.
As the QUBE presale gains momentum, investors can become part of this cutting-edge revolution.
Join us as we dive into the captivating worlds of InQubeta and VeChain, exploring their unique features, use cases, and growth prospects.
InQubeta (QUBE): Revolutionizing Crowdfunding Through Innovative Blockchain Solutions
InQubeta is a groundbreaking project that blends blockchain technology and smart contracts to transform artificial intelligence in the crypto industry.
Focusing on closing the gap between AI startups and regular investors, InQubeta aims to unlock new possibilities in crowdfunding.
The DeFi project offers a unique platform as a level playing field for AI startups and investors.
Startups that sign up to join the InQubeta ecosystem are tasked with splitting their target funds into fractional investments.
These investments are then minted into cool NFTs and made available on the platform's NFT marketplace for investors to purchase according to their budgets.
Investors also receive rewards tied to the NFTs they acquire, such as profit sharing and exclusive access to unique products or services.
There are other unique and valuable opportunities awaiting investors on the InQubeta platform.
As the project evolves, QUBE holders can stake their tokens to potentially increase the token's value and reap significant rewards while supporting the growth of AI startups.
These rewards are dished out from a dedicated pool funded by a 5% sell tax.
As InQubeta gains traction, its presale offers an irresistible opportunity for investors to join the movement and potentially reap the benefits of this innovative project's growth. Within weeks, the project raised over $300k and sold more than 50 million QUBE tokens.
InQubeta is gearing towards a successful presale, with more investors acquiring its tokens using top crypto coins like ETH, BTC, BNB, and USDT.
VeChain (VET): Transforming Industries with Blockchain Technology
VeChain is a trailblazing blockchain platform revolutionizing supply chain management and business processes. VeChain's comprehensive suite of tools and services enables seamless tracking, verification, and authentication of products throughout their lifecycle.
With its focus on transparency, efficiency, and trust, VeChain has garnered significant partnerships with prominent companies across various industries, hoisting its VET token as an excellent investment option.
Beyond supply chain management, VeChain has also ventured into other domains, such as healthcare, agriculture, and carbon emissions tracking.
This DeFi project demonstrates its versatility and commitment to addressing real-world challenges using blockchain technology by providing tailored solutions to these sectors.
With a robust and scalable infrastructure, a dedicated community, and an ambitious roadmap, VeChain is poised for further growth and widespread adoption.
VeChain stands ready to shape the future of business operations, supply chain integrity, and consumer trust globally.
As more industries recognize the transformative potential of blockchain, VET holders are on track to grow their portfolios and earn more rewards.
Conclusion
The journey to crypto wealth is paved with innovative projects like InQubeta and VeChain.
These crypto coins hold immense potential for investors seeking to capitalize on the transformative power of blockchain technology.
VeChain's focus on revolutionizing supply chain management positions it at the forefront of industry transformation.
Meanwhile, InQubeta's fusion of AI and NFTs presents a compelling proposition for those interested in the growth and future of AI startups.
By considering investments in InQubeta and VeChain, individuals can join the exciting ride towards crypto wealth, contributing to the growth and evolution of these promising projects and reaping immense rewards.
---