Join the Hottest Memecoin Crypto Trend with This Low Cap Gem – 100x Potential in 2023?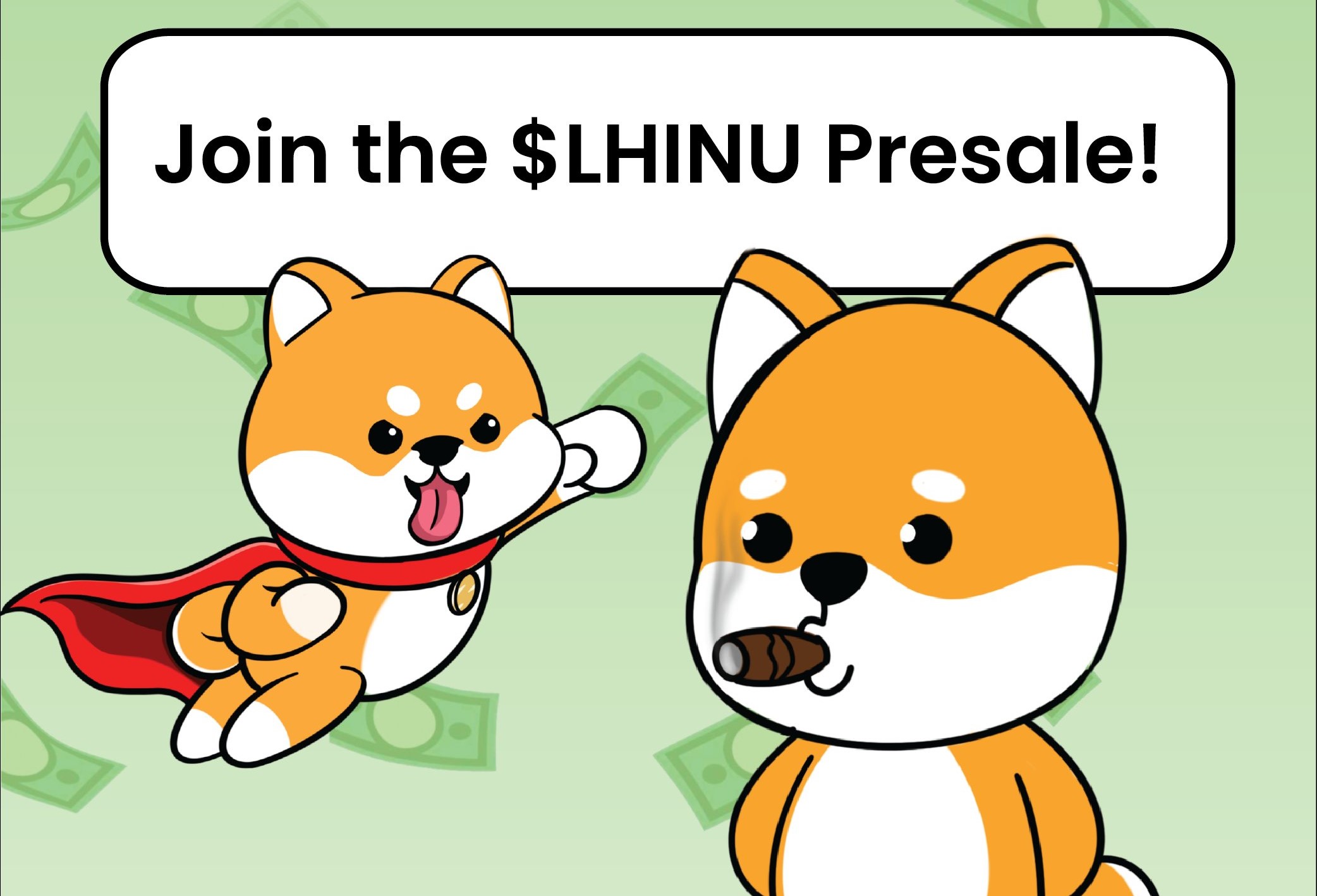 Discover a revolutionary meme coin presale that's causing an irresistible frenzy, with an ecosystem expertly crafted to spark endless fascination and crypto trends.
Introducing Love Hate Inu (LHINU), the daring brainchild of crypto mastermind Carl Dawkins (the prodigy behind the success of Tamadoge) that's set to redefine the cultural battlegrounds of the 21st century, featuring icons like Andrew Tate and Donald Trump.
This is your last chance to claim your stake in this pre-sale extravaganza, as less than 22% of the supply remains!
Love Hate Inu's pre-sale exploded onto the scene, following the spectacular Dogecoin pump by the enigmatic Elon Musk.
With Twitter and E-Toro's groundbreaking partnership to integrate crypto, LHINU is poised to become an indispensable cornerstone of Web3 Social Media.
Dawkins has struck gold once again, unearthing a crypto niche brimming with untapped potential.
Introducing the world's first-ever Web3 Vote-2-Earn platform, LHINU blends the addictive tokenomics of meme coins with the power to resolve community disputes through blockchain-based voting.
Transform the Memecoin Landscape with Love Hate Inu (LHINU)
Bored of mundane Web3 browser games and dubious Shibarium developers? Look no further!
Love Hate Inu is the disruptive force that the meme coin universe desperately craves.
Dawkins ingeniously harnessed the true essence of meme coin success: the magnetic pull of social media tribalism.
LHINU is destined to revolutionize the multi-billion-dollar survey industry, as communities rally to support their causes in high-stakes, blockchain-immortalized votes.
Not only does this create an invaluable record of web history, but it also generates priceless market data, unlocking a treasure trove of earning potential for the entire ecosystem.
Enter the revolutionary Vote-2-Earn system, where users are rewarded in LHINU tokens for participating in the democratic process.
Communities will lock up their LHINU tokens to vote on hot-button issues, with staking periods earning them lucrative rewards.
As LHINU weaves itself into the fabric of emerging trends and controversies, it's set to attract continuous buy pressure from new communities, maintaining a healthy balance with the vote-staking mechanism.
Dawkins' ultimate goal? Reshape the $3.2bn survey industry forever as Web3 takes center stage.
Grab Your Slice of the LHINU Pie – Time is Running Out!
With only 10 days left in the pre-sale and a mere 22% of LHINU's allocation remaining, you can't afford to hesitate!
Already raising a staggering $4.12m in under a month, LHINU's sell-out potential is undeniable.
Keep an eye on their Telegram channel for updates on their ambitious roadmap, including upcoming NFT rewards and more.
Seize this once-in-a-lifetime opportunity and secure your LHINU tokens at just $0.0000115 USDT each before the pre-sale vanishes in the blink of an eye.
LHINU CEO Dawkins' master plan for unstoppable growth has been the focus of intense speculation on social media.
In a recent Twitter space, early backers gathered to hear LHINU CEO Carl Dawkins outline his multi-year strategy for exponential ecosystem expansion.
Dawkins revealed plans to enhance reward yields, with further details to be unveiled in an upcoming finalized tokenomics document.
Furthermore, the team has already secured multiple CEX listings for Q2 2023, ensuring LHINU will debut at a premium to pre-sale pricing.
Your Last Chance to Invest in LHINU – Don't Miss Out!
With all the makings of a game-changing meme coin, Love Hate Inu is set to skyrocket to unparalleled heights within the realm of social media.
Time is of the essence, as less than 22% of the pre-sale supply remains before the price takes off. This is truly your final opportunity to be an early adopter of this ground-breaking project.
By investing in Love Hate Inu today, you'll be part of a pioneering movement that has the potential to disrupt both Web3 social media and the $3.2bn survey industry, all while generating remarkable returns for its investors.
Seize the moment, and make history with Love Hate Inu (LHINU). Don't let this once-in-a-lifetime opportunity slip through your fingers – secure your LHINU tokens now.
Remember, the clock is ticking, and soon this incredible opportunity will be gone forever.
Don't let regret cloud your future – invest in Love Hate Inu today and secure your place among the visionaries of the crypto world.
Acquire your LHINU tokens now and prepare for the thrilling journey ahead!
Disclaimer: The Industry Talk section features insights by crypto industry players and is not a part of the editorial content of Cryptonews.com
---