Join the Exciting World of the Metaverse with This New Crypto Project – Get Early Access in the Presale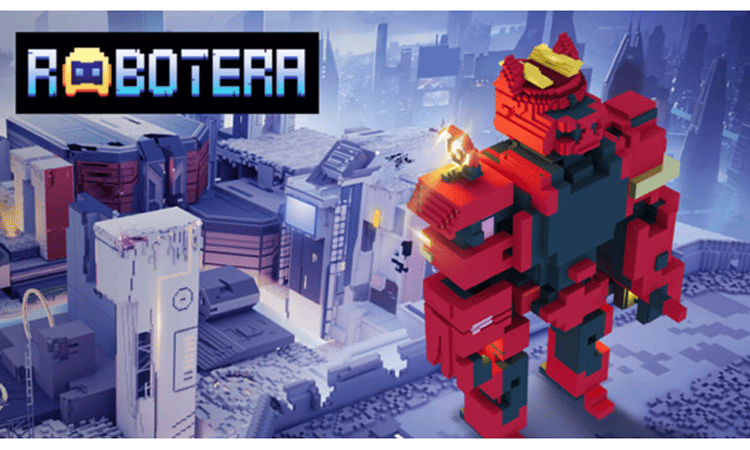 Disclaimer: The Industry Talk section features insights by crypto industry players and is not a part of the editorial content of Cryptonews.com.
RobotEra is an exciting new metaverse project that has been consistently gaining traction in their presale over the course of the last few weeks. The team have now managed to successfully raise over $650k and show no signs of slowing down.
During the previous bull market, some of the best performing assets were the native tokens for different metaverses such as SAND, MANA, ILV, and AXIE.
However, since the peak in 2021 these projects have been consistently losing market share to newcomers, and investors are looking elsewhere to find the projects that can offer them the highest returns.
RobotEra is one such project, which although still small, has the attention of many investors thanks to their target on the niche of AI and robotics.
Build cities and planets with the help of robots
Those who want to build in the RobotEra metaverse can do so with the help of robots, who will help them to create their own cities and planets.
Each metaverse has own unique niche to focus on, and the RobotEra metaverse has a particular focus on robot worlds, as well as making it as fun as possible to build and cater for NFT integrations.
Contribute via the RobotEra DAO
The RobotEra DAO is emblematic of the team's devout focus to decentralisation: everyone who holds TARO tokens has the ability to vote on future changes to the metaverse and future developments, and can make their voices heard.
This is critically important for a Web3 company such as RobotEra, since it means that the team can develop the project with the help of their community's hive mind.
Earn play to earn rewards in TARO
In the RobotEra metaverse, there is a range of utility that cannot be found in other metaverse, and that includes the chance to play against other players in unique games and to win play to earn rewards for doing so.
Those who participate in these games can win TARO, which they can then spend within the ecosystem and use to vote on changes.
Participate in the TARO presale now
The TARO presale is live on the RobotEra website, and is now closing in on the $700k figure for their raise.
Those who wish to participate can now acquire tokens at the price of $0.02, but the price will soon rise to $0.025 at the next stage of the presale.
Once the presale has ended, the token will begin listing on a variety of centralised exchanges and begin a more sustained marketing push.
---