Japanese Regulator Warns Teens Who'll Soon Be Able to Buy Crypto
The top financial regulator in Japan, the Financial Services Agency (FSA) has sent a warning of the possible risks involved with crypto investment for younger citizens after new legislation is set to effectively lower the crypto age of consent to 18.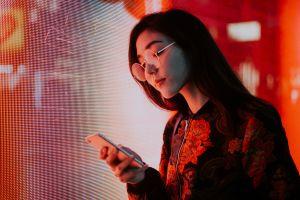 Back in 2018, the Japanese Diet voted in favor of a legal amendment to the country's Civil Code that will officially lower the age of adulthood from 20 to 18. The amendment will promulgate on April 1 next year. And while citizens have to prove their adulthood (or obtain parental permission) in order to access crypto trading apps and websites under existing Japanese regulations, that threshold – now 20 – will be lowered to 18 in less than a year's time.
So with the clock ticking down before older teenagers gain access to the crypto markets, the FSA has posted a warning to younger Japanese citizens already mulling their first crypto moves on its website.
The FSA warned that "cryptocurrencies are different from [fiats] whose value is guaranteed by the countries that issue them, such as the Japanese yen." The agency added that all investors run the risk of losses due to price drops and volatility. The regulator added that there is no network of financial support for crypto projects that go under, and that malicious players are known to exploit uninitiated investors with legitimate-sounding scams.
The agency also noted that a number of helplines were open for people struggling to understand key concepts, or those who had been traumatized by losses – operated both by the regulator and the police.
Despite the legal changes, those aged under 20 will still be legally forbidden to consume alcohol, smoke or gamble on horse racing events.
In addition to dabbling in crypto investment, however, people aged 18 and 19 will soon be able to sign lease contracts on accommodation, take out bank loans, get married and buy or sell cars without obtaining parental consent.
The plans were first formulated in late 2017, just after the FSA first began policing crypto exchanges – but before the seismic Coincheck hack of early 2018.
___
Learn more:
- 9% of Surveyed US Teens Claim to Have Traded in Crypto
- Judge Hands Convicted Crypto Tax Evader 3-Year Suspended Jail Sentence
- Crypto in 2021: Institutions Prefer Bitcoin, Retail Open to Altcoins
- Giant Rakuten Lets Customers Charge E-Pay Accounts with BTC, ETH, BCH
- Gold and Bitcoin Surge Exposes Generational Divide – JPMorgan
---