Is It Too Late to Buy XRP? Ripple Price Bounces at $0.45 Support and Penny Crypto LPX Races Toward $1 Million as Global Investors Turn to New Analytics Platforms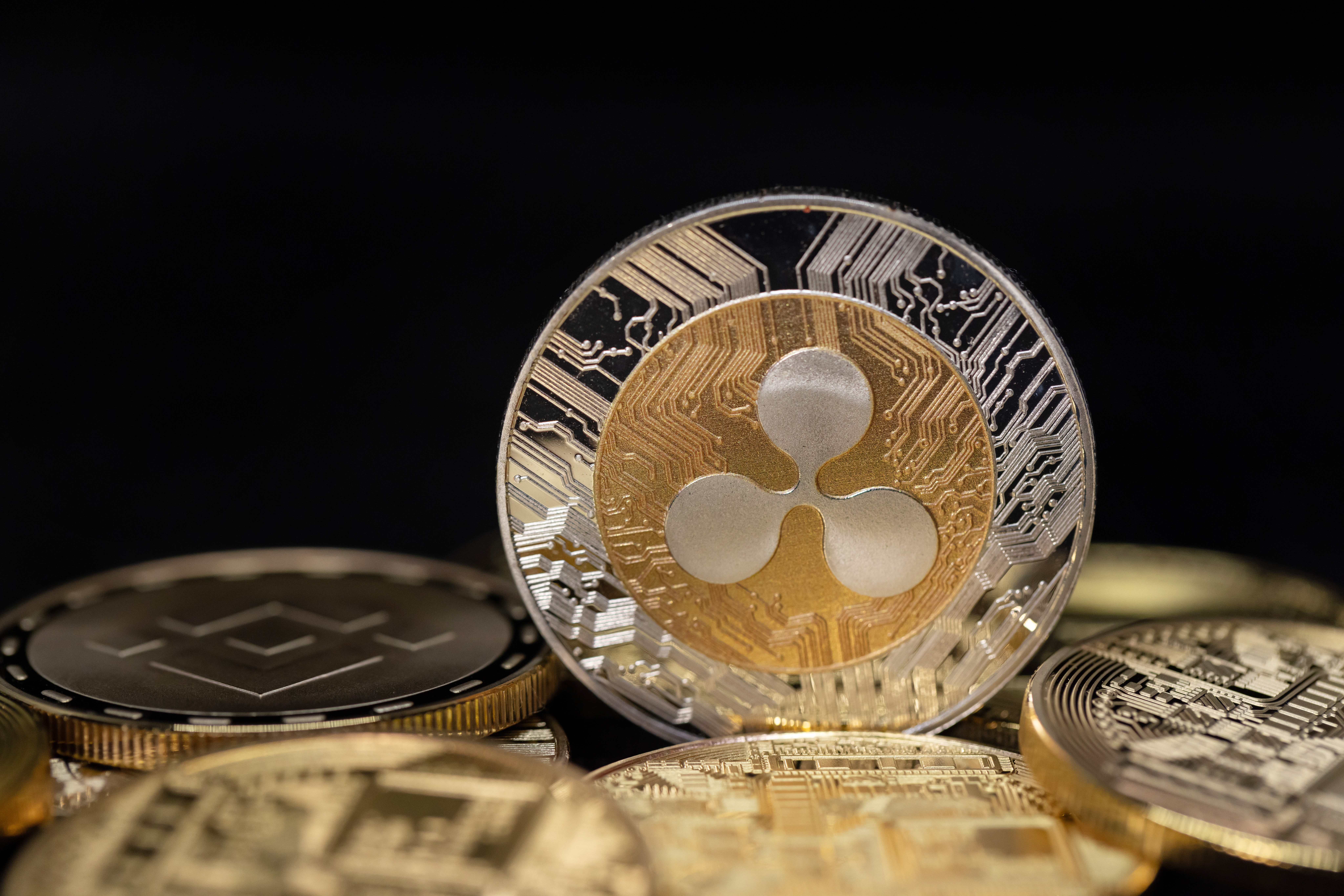 XRP, the cryptocurrency that powers the decentralized payments-focused XRP Ledger blockchain protocol, has recovered nearly 4% from earlier session lows.
Broader crypto markets have been rallying led by bitcoin in the last few hours thanks to optimism that BlackRock's proposed spot bitcoin Exchange Traded Fund (ETF) will be approved.
This has helped lift XRP back above $0.47 from earlier lows in the mid-$0.45s.
But XRP is still down a little over 1% on the day.
Technical selling remains a short-term headwind for XRP, with the crypto having recently broken to the south of a month-long uptrend.
Is It Too Late to Buy XRP?
In wake of the latest pullback from last week's highs in the $0.56s, now is likely a good time to buy XRP.
In wake of the US Securities and Exchange Commission's release of documents relating to a speech by former high level agency official William Hinman, momentum appears to be on Ripple's side in its lawsuit against the SEC.
Ripple was sued by the SEC back in 2020 for allegedly selling XRP as an unregistered security, but analysts think that the contents of the Hinman speech documents weakens the SEC's case.
Most expect that Ripple will soon secure victory against the SEC (i.e. via a favorable settlement or outright court victory).
And that could propel XRP higher, as it would likely result in a boom for Ripple's cross-border payments and liquidity business which utilizes the XRP Ledger.
Ripple launched XRP and the XRP Ledger back in 2012.
So investors who enter the market now might be getting in ahead of what could be a big pump for XRP.
Technicals could support this view.
XRP appears to be in the early stages of forming a new long-term ascending triangle structure, with the most recent bounce perhaps having confirmed this.
XRP (XRP) Alternative to Consider – Launchpad XYZ (LPX)
Investors looking to diversify their crypto holdings should consider hold of some of viral new all-in-one web3 platform Launchpad XYZ's native $LPX token, which experts are touting as possibly one of the best penny cryptos currently in the space.
Launchpad XYZ is building a revolutionary, all-encompassing web3 platform that, according to the project's Whitepaper, aims to make the highly "fractured and intimidating" web3 space more easily accessible.
The platform will feature a market-leading trading terminal, with all trades to be conducted via Launchpad XYZ's very own, in-house decentralized cryptocurrency exchange (DEX).
The platform will also offer a peer-to-peer (P2P) non-fungible token (NFT) exchange.
While Launchpad XYZ features all the tools a trader could need to trade and navigate the DeFi world, the scope of its platform goes well beyond purely catering to crypto investors.
The all-in-one platform aims to build a humanized, curated portal that provides easy access to the best projects in the blockchain space, with the ability to self-custody any asset you own.
From NFTs to play-to-earn games, Launchpad XYZ will provide an unbiased window into the latest and greatest experiences Web3 has to offer.
Users will also be able to take immediate self-custody of their crypto assets via Launchpad XYZ's very own web3 wallet.
Launchpad XYZ is currently conducting an already hugely popular presale of its native $LPX token.
The web3 start-up's presale of its native $LPX crypto token is in its second stage and has nearly raised a whopping $1 million, despite only launching a few weeks ago.
The current $LPX price is $0.0445, but investors should move quickly to secure their tokens ahead of the next 3.3% price rise to $0.046 when the presale hits $1.55 million and enters its third stage.
Over a subsequent nine presale stages, the $LPX price will be gradually lifted to $0.0565, which is the price the token will list at on the Launchpad XYZ decentralized exchange in the third quarter of 2023.
That means that investors who get in now can be sat on paper gains of around 27% by the time the token ICOs later this year.
Major crypto news and analysis websites like Cryptonews.com, Business 2 Community and Techopedia all rank Launchpad XYZ amongst their top crypto presales of the year.
Disclaimer: Cryptocurrency projects endorsed in this article are not the financial advice of the publishing author or publication - cryptocurrencies are highly volatile investments with considerable risk, always do your own research.
---