Is it Too Late to Buy Shiba Inu? Crypto Experts Give Their SHIB Price Predictions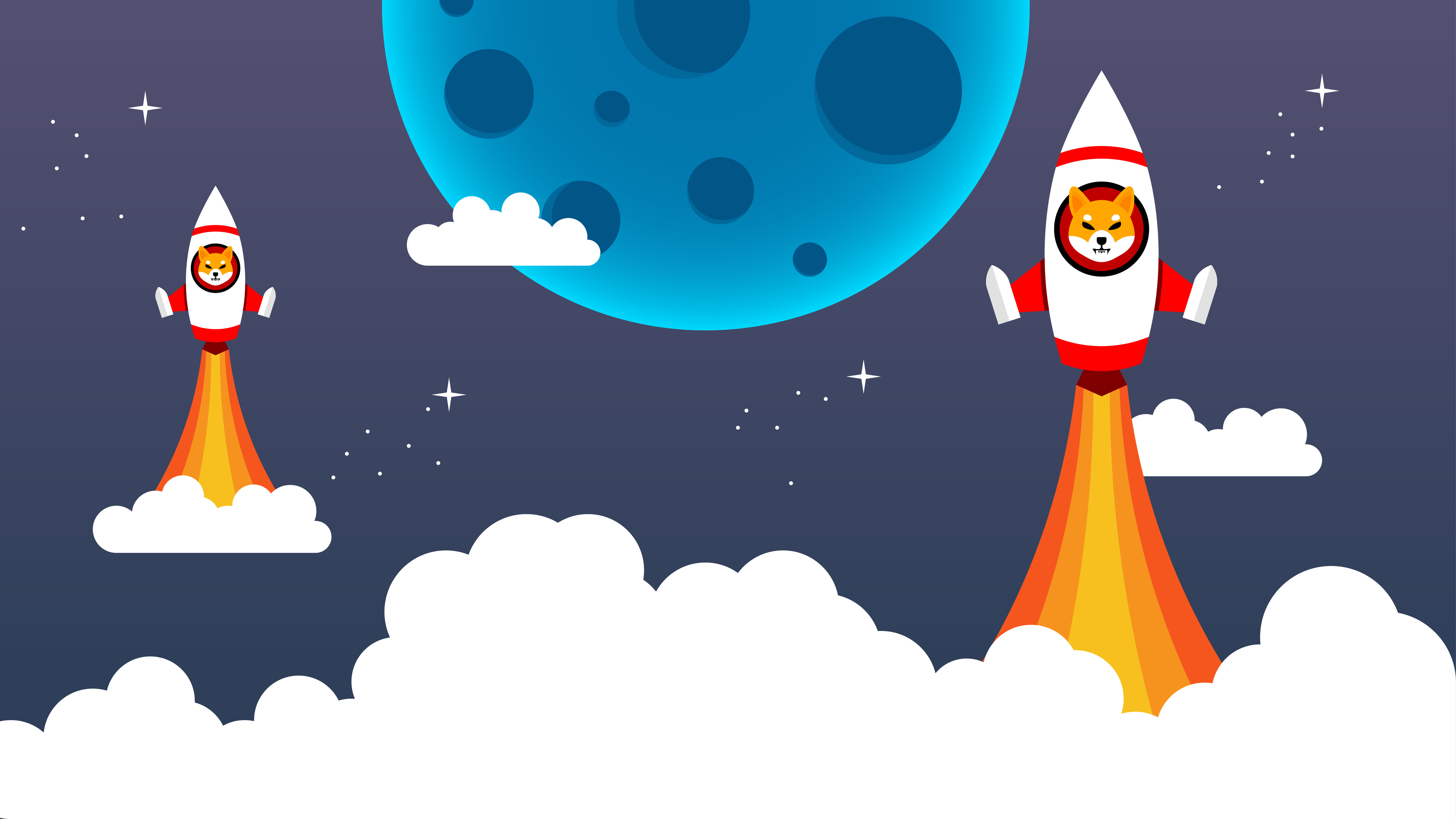 Shiba Inu (SHIB), the second most popular and second largest dog-inspired meme cryptocurrency by market capitalization which currently lives as an ERC-20 token based on the Ethereum blockchain, has corrected about 6.7% lower in the last 24 hours according to CoinMarketCap. That pullback is in line with a broader drop in major cryptocurrency prices as trader take profit on recent long positions.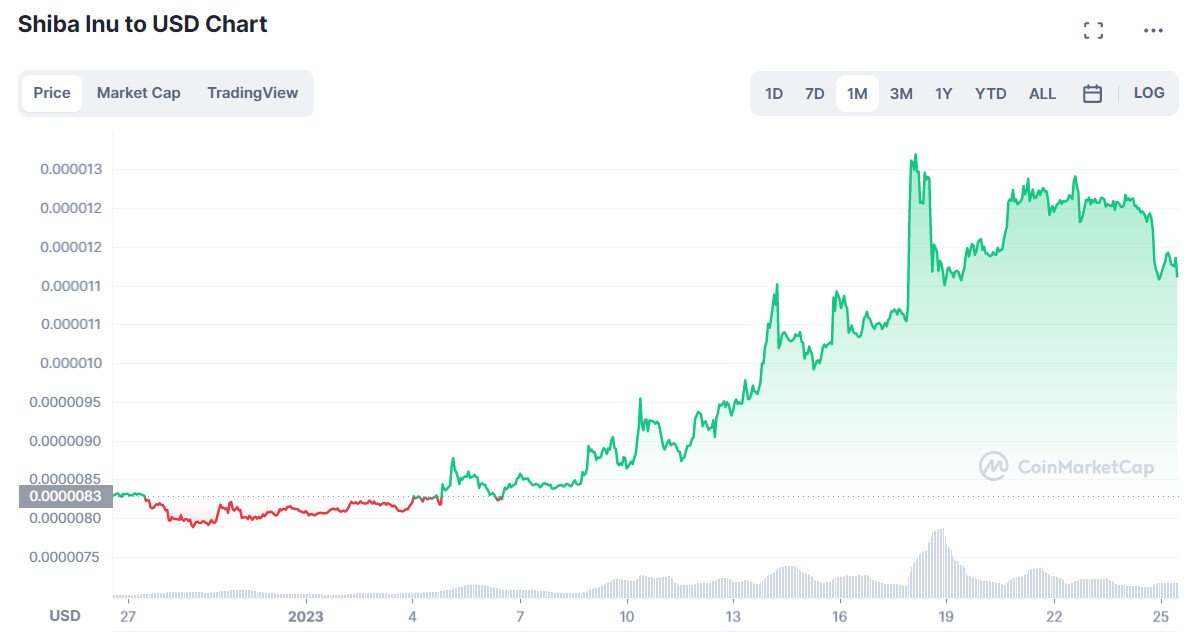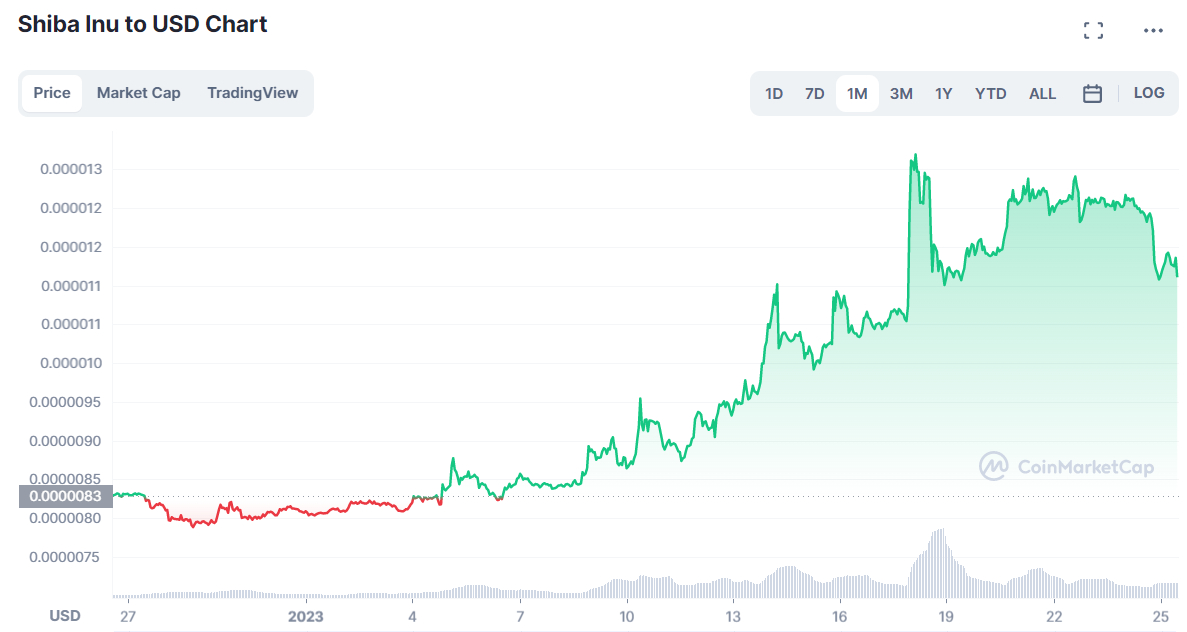 At current levels just above $0.000011, SHIB is still up about 38% this month, though has now pulled back close to 14% from its recent highs just under $0.000013. Shiba Inu's pullback comes in wake of the cryptocurrency breaking below an uptrend that had been lifting its price for the whole month so far.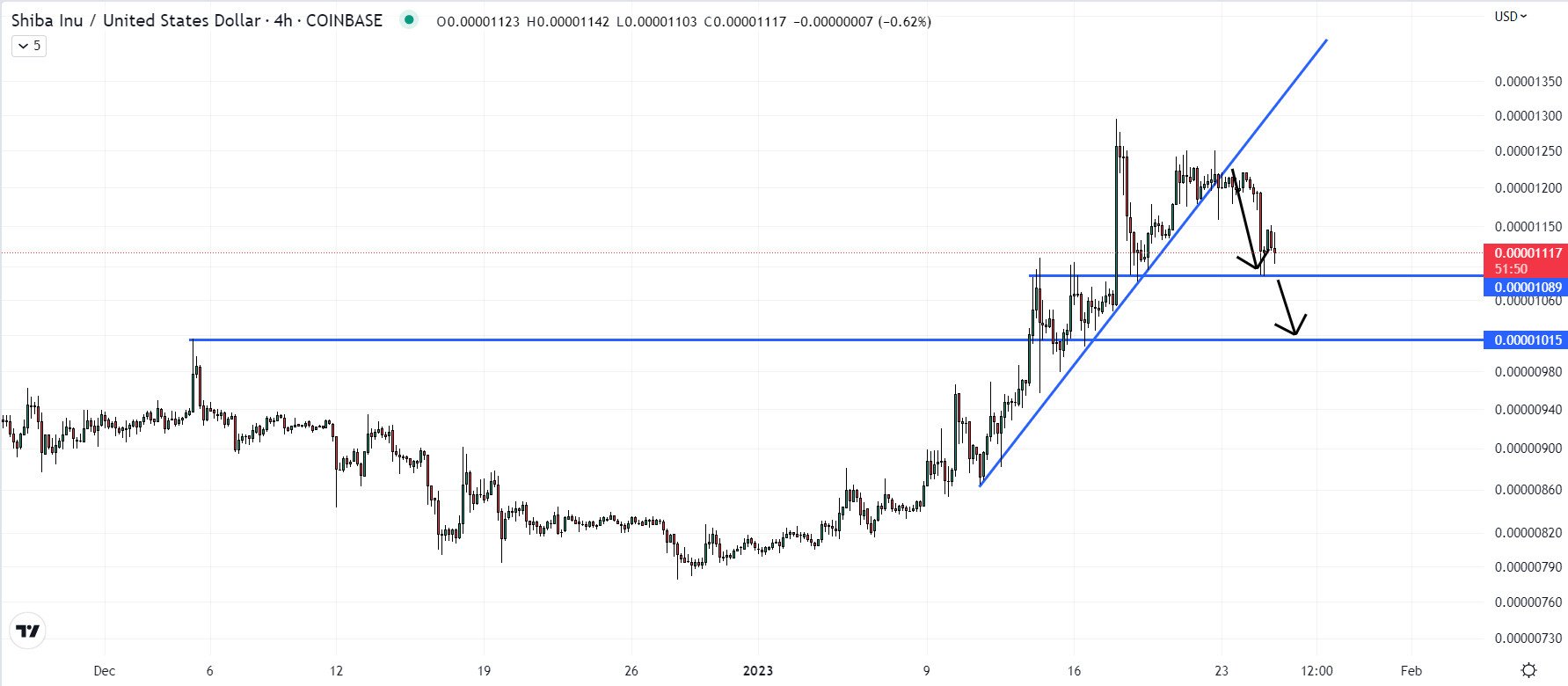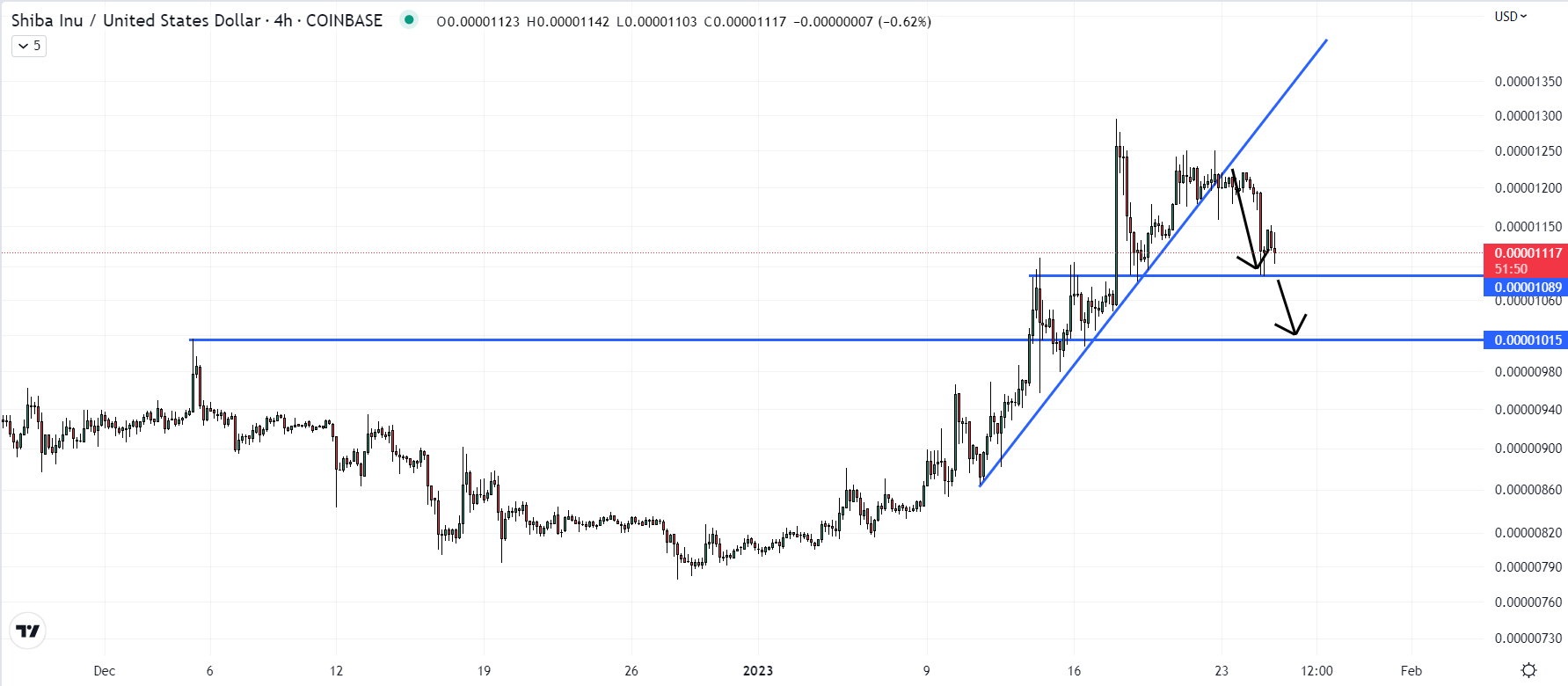 For now, support at $0.000011 is holding, partially thanks to buying ahead of the 200-Day Moving Average at $0.00001075. But if that breaks, SHIB could see a quick drop to the next around of support around $0.00001.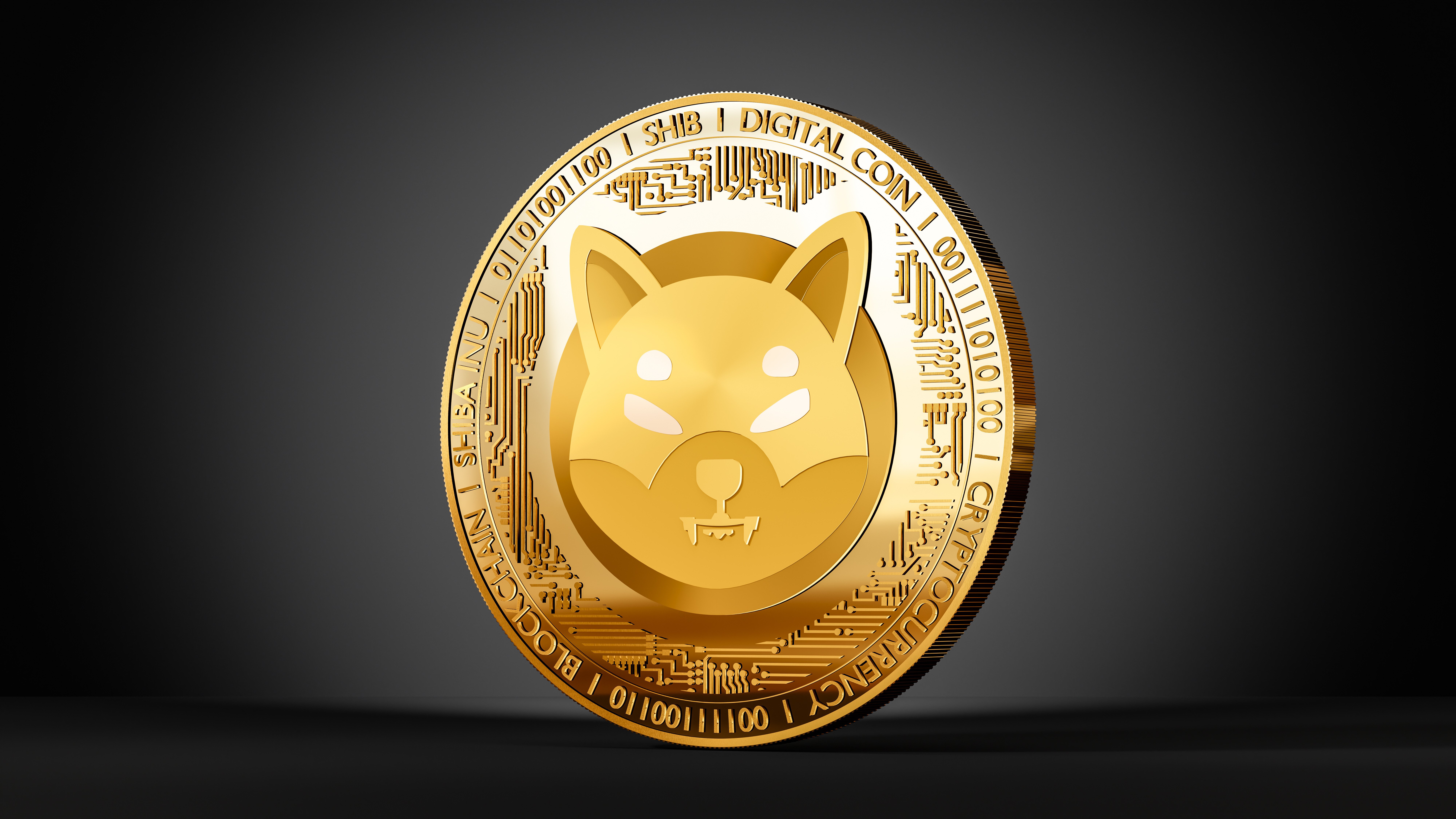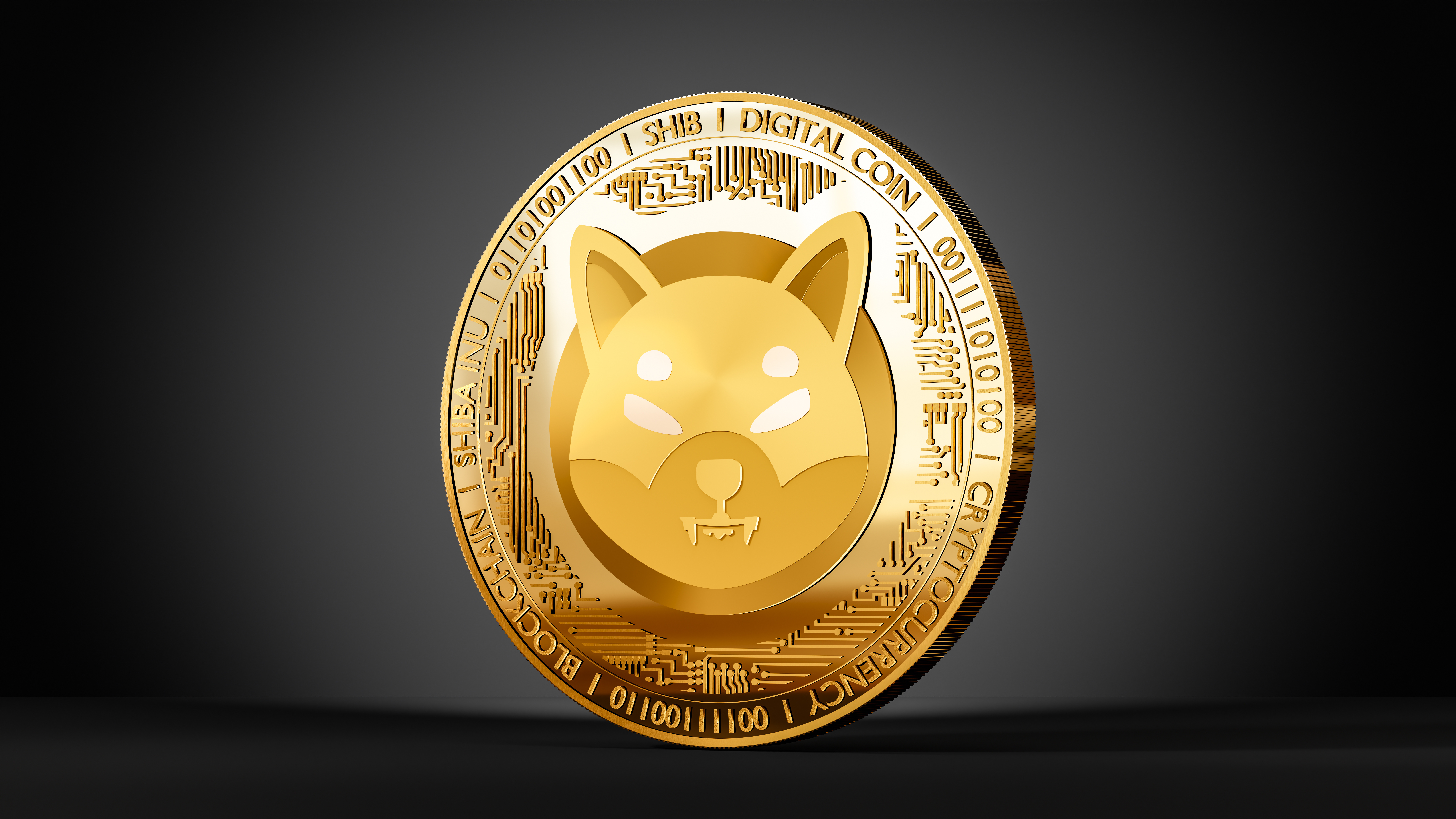 Experts Give Their SHIB Price Predictions
According to algorithm-powered financial asset forecasting website Wallet Investor that uses technicals and an assets price history to forecast into the future, Shiba Inu will lose over 92% of its value in 2023, dropping from its current value to around $0.0000008. Wallet Investor thus characterizes Shiba Inu as a bad long-term investment.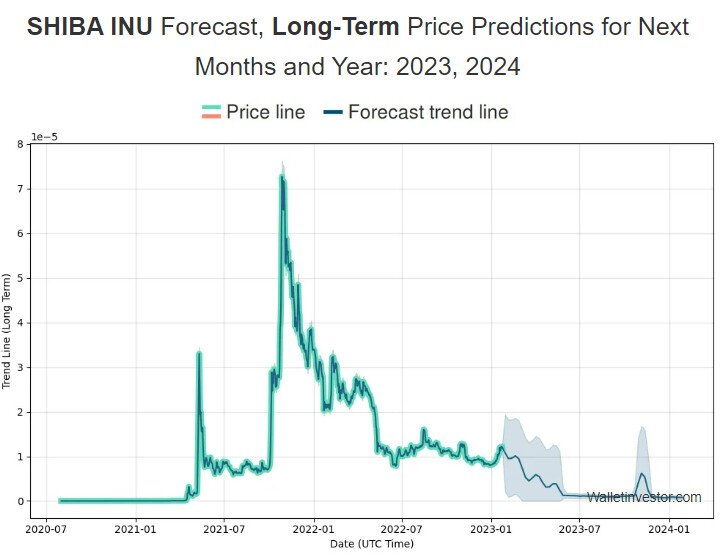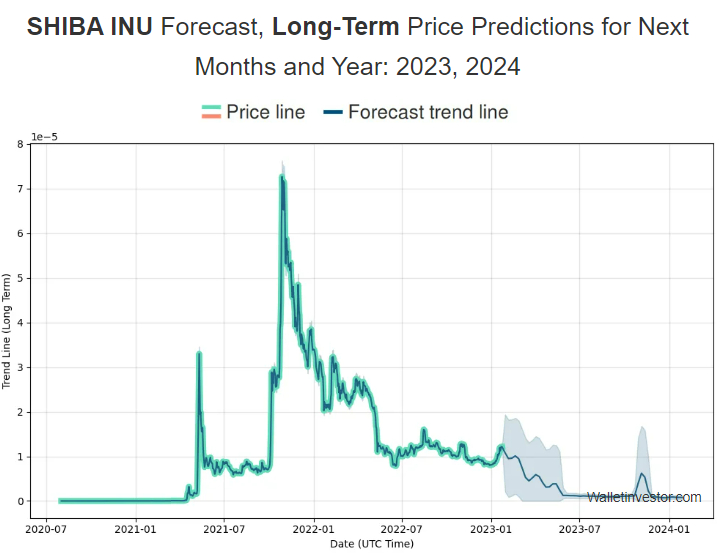 But many analysts would argue that this is an overly pessimistic outlook. 2023 looks set to be a much better year for crypto than 2022 was, thanks to growing expectations for the Fed's aggressive tightening cycle of 2022 to come to an end and even start to reverse into the end of the year.
And Shiba Inu developers are expected to release new products in a bid to enhance the cryptocurrency's utility – up until now, Shiba Inu tokens have been derided as having no real-world use cases.
Shiba Inu developers will soon release a layer-2 blockchain that will sit on top of the Ethereum network – SHIB owners will be able to trade tokens within the Shiba Inu ecosystem on this blockchain and benefit from lower fees and faster transactions. Developers also hope to release a Shiba Inu metaverse later in 2023.
This, along with a much hoped-for broader rally in cryptocurrency markets, could well help SHIB gain value in 2023. Unocoin Technologies CEO Sathvik Vishwanath, speaking in a recent survey conducted by Finder.com, who gave the meme coin a hold rating said that "[SHIB] can be a good investment… The growth potential is over 100% in the next few years".
However, he added, "it is better to buy a Shiba Inu in moderate quantities because the project has not yet found its true value".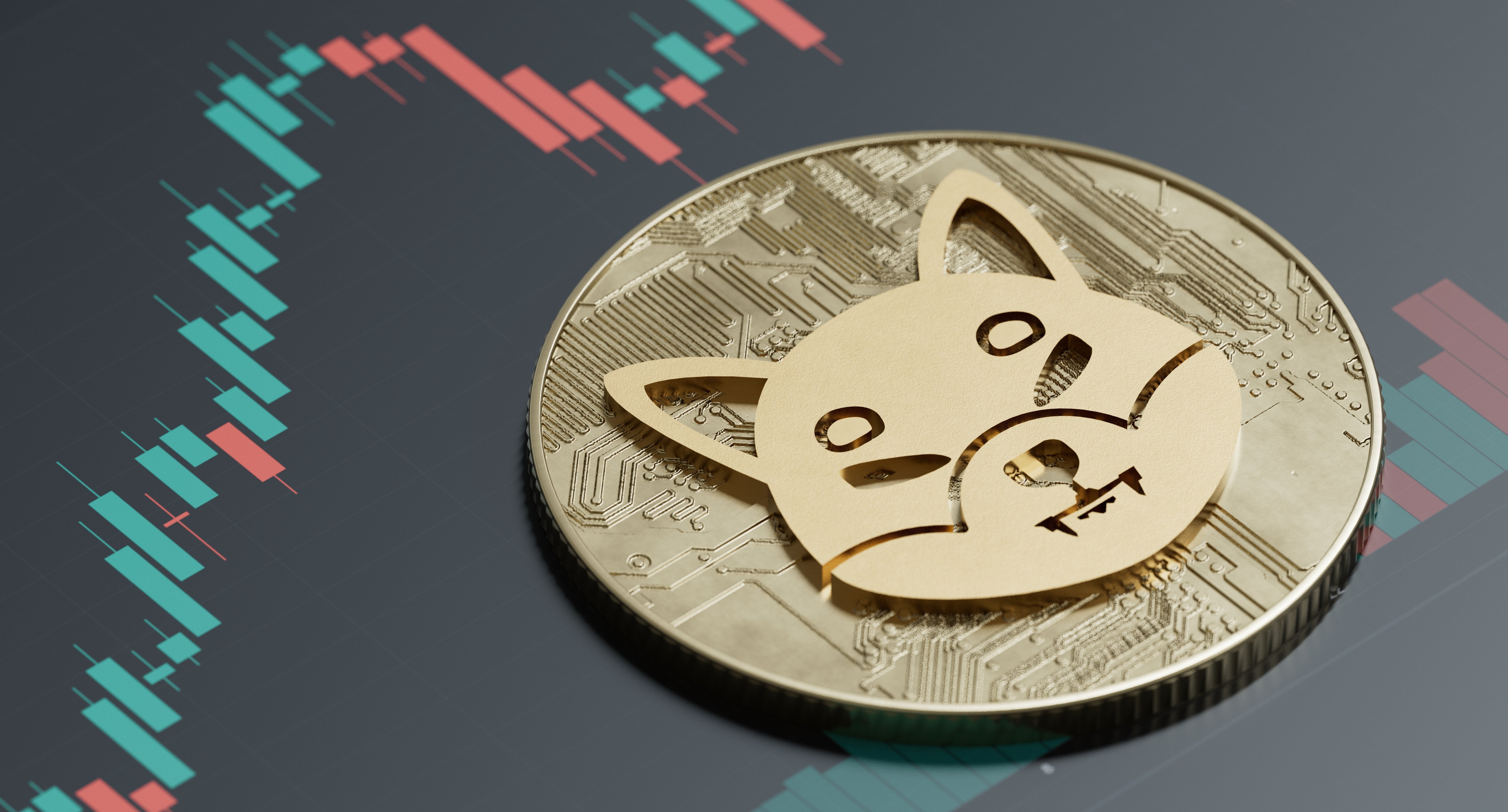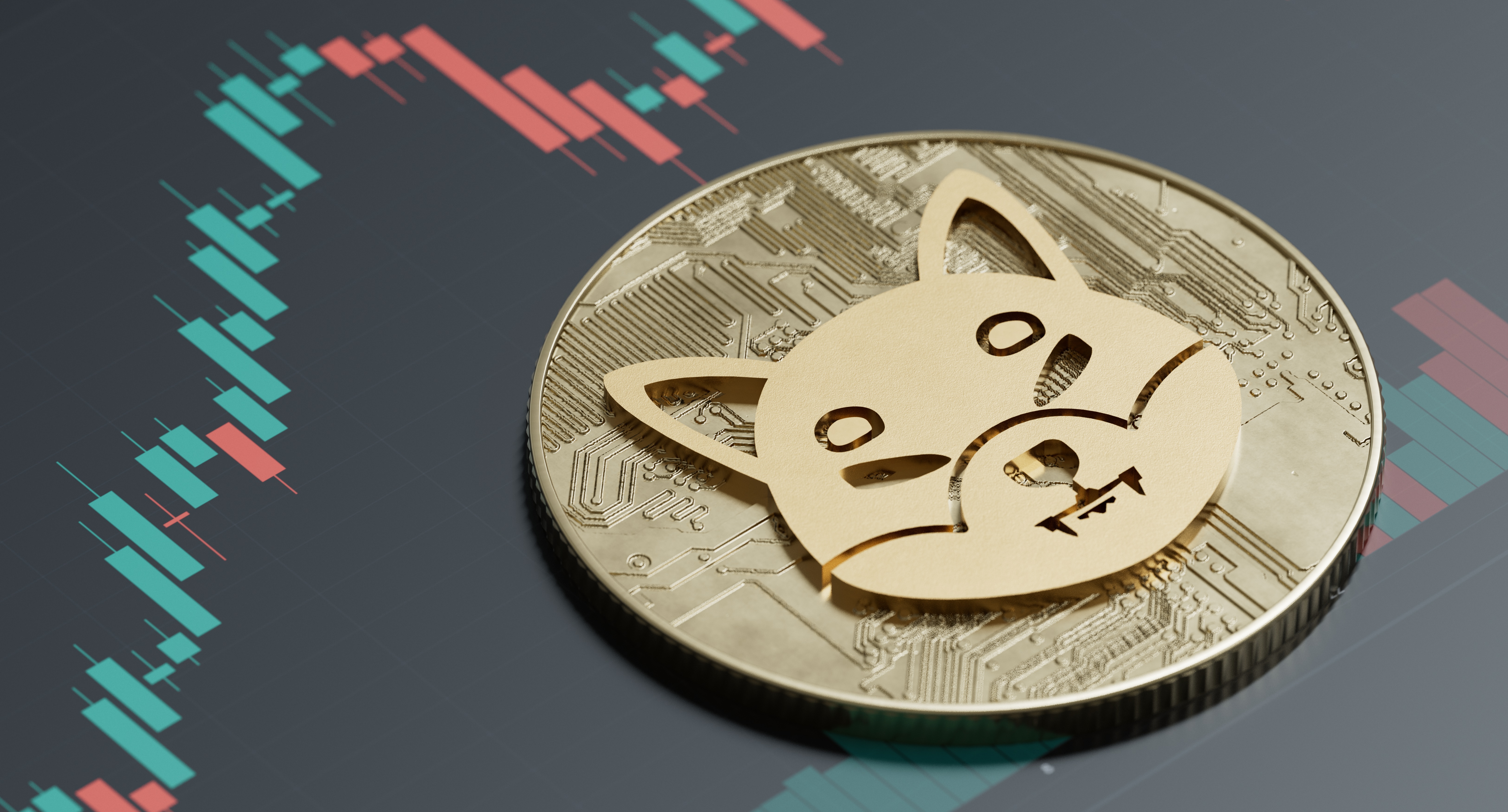 Is It Too Late to Buy SHIB?
Asking whether it's too late to buy an asset is never the right question. The answer is always never. The right question is whether an asset should be bought or not. And that depends on how an investor judges its long-term price performance outlook.
If you deem SHIB as likely to rise substantially in price in the current years, based on your own research, it is probably worth buying some. If not, then stay away.
Shiba Inu Alternatives
If you're looking for other high-potential crypto projects alongside SHIB, we've reviewed the top 15 cryptocurrencies for 2023, as analyzed by the CryptoNews Industry Talk team.
The list is updated weekly with new altcoins and ICO projects.
Disclaimer: The Industry Talk section features insights by crypto industry players and is not a part of the editorial content of Cryptonews.com.
---