Is the E-commerce Sector Ready for the Web3 Revolution?
Disclosure: Crypto is a high-risk asset class. This article is provided for informational purposes and does not constitute investment advice. By using this website, you agree to our
terms and conditions
. We may utilise affiliate links within our content, and receive commission.
Disclaimer: The text below is an advertorial article that is not part of Cryptonews.com editorial content.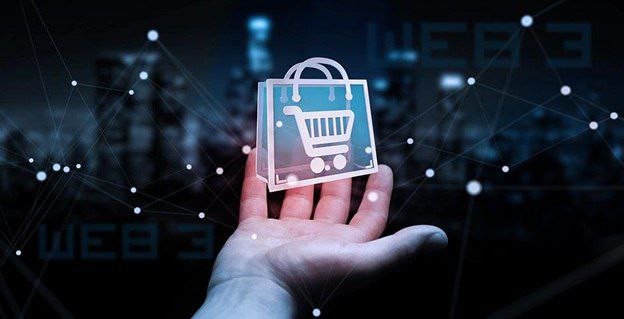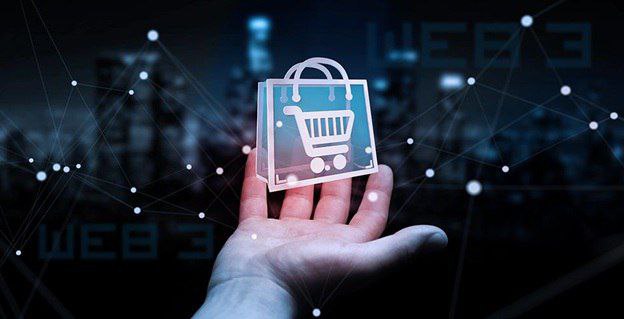 The e-commerce industry is expanding rapidly with increasing internet penetration and smartphone users worldwide. Its market size reached USD 13 trillion in 2021 and is expected to cross USD 55.6 trillion by 2027.
COVID-19 played a significant role in this growth, compelling people to stay home and shop online. Factors like hassle-free online shopping have also been crucial. For example, brands now sell a wide range of products online at much lower prices than in physical stores. And then there's been the rise of social commerce, with global sales via social media platforms crossing USD 732 billion in 2021.
But still, legacy e-commerce platforms have their limitations, especially concerning the end-user's security and privacy. This drives the demand for more secure and user-centric alternatives.
Web3 rises to the occasion, enabling the next paradigm in online shopping. It's called crypto commerce (c-commerce), where one can purchase items using digital assets like cryptocurrencies and NFTs. This has enormous benefits and can transform the online shopping landscape completely.
Commerce on Web3 – What's in Store?
Web3 is the future, but it's already disrupting e-commerce. Leading platforms like Shopify are using NFTs for a better user experience. It now rewards fans and VIPs through its "token gated" commerce program. NFT holders get access to exclusive products and benefits under this scheme.
Similarly, Flipkart has also entered Web3. The newly-incorporated Flipkart Labs is currently evaluating ways to provide metaverse-oriented utility using real-world applications.
So, how can eCommerce platforms gain from Web3?
In many ways, actually. First of all, blockchain-based shopping platforms are much safer than their legacy counterparts. They can secure users' data and privacy using high-tech encryption and distributed storage. Users are in complete control of their data and personal information. Plus, decentralization minimizes manipulation and censorship.
Second, Web3 solutions enhance the accessibility and usability of digital shopping platforms. Users can access safe but hassle-free login facilities. They also don't have to go through cumbersome registrations to purchase items online. Instead, they can simply provide cryptographic signatures using their Web3 wallets.
Third, Web3 shopping platforms can integrate crypto-based payment methods. This significantly reduces friction and streamlines the shopping experience. Users needn't face issues like bank server outages and amount restrictions, which commonly affect fiat-based payments. They can also buy items using innovative digital assets, such as cryptocurrencies and NFTs.
Fourth, Web3 fosters community-oriented shopping ecosystems, where users have a genuine say in the platform's operations and its future. They can also participate in the decision-making process of brands and service providers. This is a massive breakthrough vis-à-vis the top-down models dominating legacy eCommerce.
Overcoming Limitations. Shaping the Future.
Web3's potential for reshaping the status quo in digital commerce is massive. Yet, there are certain roadblocks on this path to the future.
The volatility of crypto-assets is a major concern, for example. They also pose certain regulatory challenges which the industry must overcome for sustainable growth and optimal reliability. Because otherwise, they hamper mass adoption significantly.
Providing simple and intuitive solutions is another challenge. Most cutting-edge technologies today are relevant only to tech-savvy users. For example, they aren't available on mobile devices, while the web apps don't offer intuitive interfaces that amateurs and non-techies can access.
On the brighter side, though, effective solutions are now emerging. Platforms like exeno provide user-friendly c-commerce marketplaces featuring a wide range of products. These platforms mirror the rich user experience of legacy platforms while enhancing it using blockchain technology. Users can purchase items using Web3 wallets like MetaMask and Binance Pay.
Exeno, for one, also has a native currency, the exeno coin (EXN). Besides secure and private payments, this lets shoppers access additional features, such as Stake Back—the Web3 alternative for cashback. Moreover, in the future users will be able earn from referrals, adding yet another incentive.
The Answer is Yes!
This article began with a question: is eCommerce ready for Web3? And the answer, obviously, is a resounding yes.
There are challenges, but ongoing innovations will triumph sooner than later. The signal is already strong in this regard. Most importantly, it's gradually rising above the noise.
As Flipkart Lab's VP, Naren Ravula, points out: "Web3 is poised to play a strong role in eCommerce. Blockchain can provide real-world use cases that can digitally transform businesses like FlipKart and others."
Legacy platforms with deep experience are moving into Web3. At the same time, new-age platforms like exeno are building and perfecting innovative solutions. There's also a rise in experience-enhancing technologies like AR and VR. And assets like NFTs are treading strong. So, together, they will establish new standards for eCommerce, as well as a broader horizon for shoppers.
---