Is It Too Late to Buy Litecoin? LTC Price Rallies 11% as Green Coin Ecoterra Shoots Past $4.6 Million Raised - Time to Buy?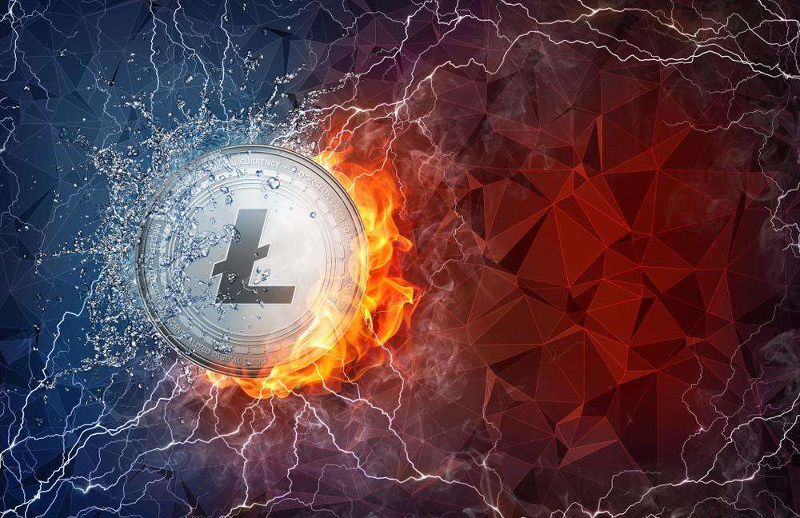 Ranking 12th on the global crypto charts, Litecoin is capturing the crypto market's bullish trend.
So far, the silver version of Bitcoin has surged 2.47% in the last 24 hours and recorded over 11% increase in the past week.
This is largely due to the broader market's flip to bullish sentiment in the past day.
This recent rally has spurred many investors to wonder if now is the best time to buy Litecoin or consider the fast-rising green blockchain initiative, ecoterra.
LTC Pushes Through the Bears With Strong Gains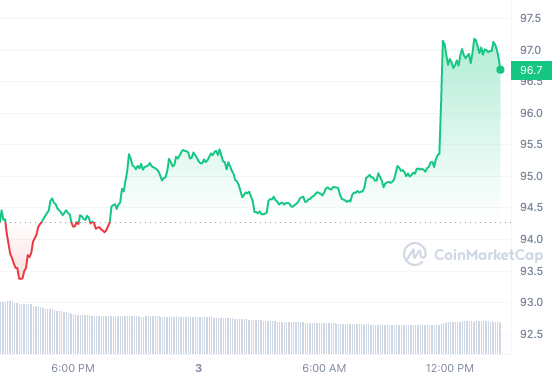 At press time, Litecoin is on a bullish streak, with its native $LTC asset trading at $96.7, indicating an uptrend of 2.47% in the past 24 hours.
Much like other cryptocurrencies on a bullish streak, the proof-of-work (PoW) blockchain protocol has posted an 11.13% increase in the last seven days, reflecting a positive week for $LTC.
The asset's one-month performance has been a bit tame, as it shot up 8.38% in the last 30 days.
Its year-to-date (YTD) performance is up 37.97%, while it has also increased by 50.26% in the past year.
Turning to its technical front, we can see a strong bullish tendency building momentum around the virtual currency.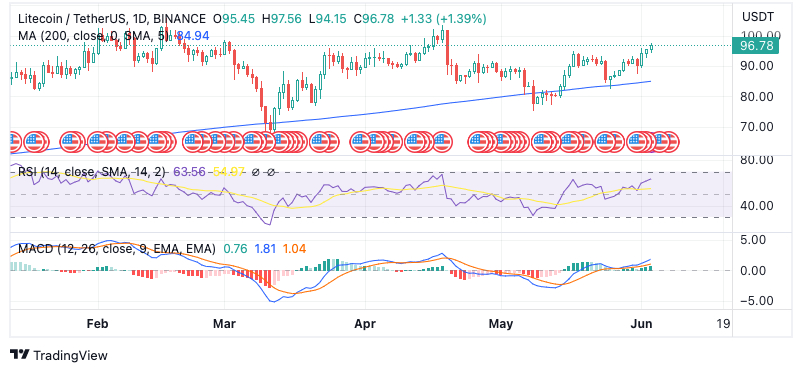 $LTC's 50-day simple moving average (SMA) price stands at $89.31, significantly lower than its current market price.
The 200-day SMA price also points to a long-term bull run, with the indicator price at $85.36.
The relative strength index (RSI) shows that the $LTC asset is inkling towards the overbought zone, with the indicator figure at 63.52.
Also, its moving average convergence divergence (MACD) indicates a strong buy signal in line with the broader crypto market, which has risen into the green zone.
This strong bullish sentiment around the lite version of Bitcoin has spilled into its fundamental layout.
According to a recent tweet from the Litecoin Foundation, the number of unique wallet addresses interacting with the protocol has hit 12.8 million.
This is a significant milestone, given that the number of wallet addresses previously stood at 9.2 million in October 2021.
In addition, Litecoin's transactions have recently been enabled on the Venmo app giving its millions of customers broader access to the crypto landscape.
While Litecoin is focused on enabling fast and cheap transactions, another blockchain protocol is launching a green initiative to help combat climate change.
Ecoterra: The Blockchain Protocol Battling Greenhouse Emissions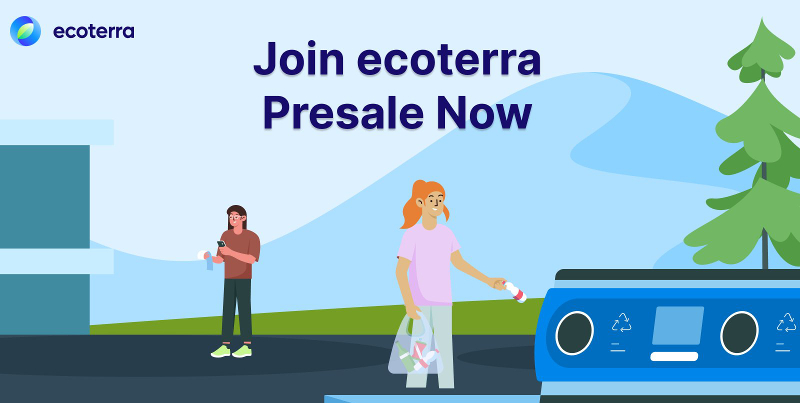 Aside from concerns about global inflation, many are now also focusing on the growing problem of carbon footprints humans produce.
Despite numerous initiatives and awareness campaigns, little progress has been made.
However, a blockchain project, ecoterra, is redefining the fight against carbon emissions.
This eco-friendly project is a decentralized protocol that enables anyone to join in the fight against climate change.
The project runs on a unique recycle-to-earn (R2E) initiative, which allows users to return plastic, glass, or aluminum materials to a reverse vending machine (RVM).
By doing so, users receive rewards in the form of various cryptocurrencies.
Furthermore, the ecoterra platform offers a carbon offset marketplace for businesses to participate in reducing their carbon footprint.
With its AI-driven tools, companies can curate a large amount of data for their customers and properly compensate them.
Ecoterra provides an R2E mobile app to make the process more inclusive and subjective.
With this app, users can conveniently track their environmental impact profile from their smartphones.
In a world where a lot needs to be done to save our planet, ecoterra is a beacon many investors are turning to.
The project is every ESG investor's dream project, and its native token, $ECOTERRA, has enjoyed significant growth in its presale stage.
So far, the eco-friendly token has garnered over $4.7 million, pointing to strong investor demand.
Early-bird investors can easily buy $ECOTERRA on its presale website for the current price of $0.0085 before it rises to $0.01 in the next couple of hours.
In a recent GemsRadar tweet, the $ECOTERRA token was listed as one of the top 10 assets in the market.
This points to the unique appeal it has with several eco-focused investors.
Disclaimer: Cryptocurrency projects endorsed in this article are not the financial advice of the publishing author or publication - cryptocurrencies are highly volatile investments with considerable risk, always do your own research.
---