Investors Seek Stability in Borroe ($ROE) and Monero (XMR) Amid ApeCoin (APE) Doubts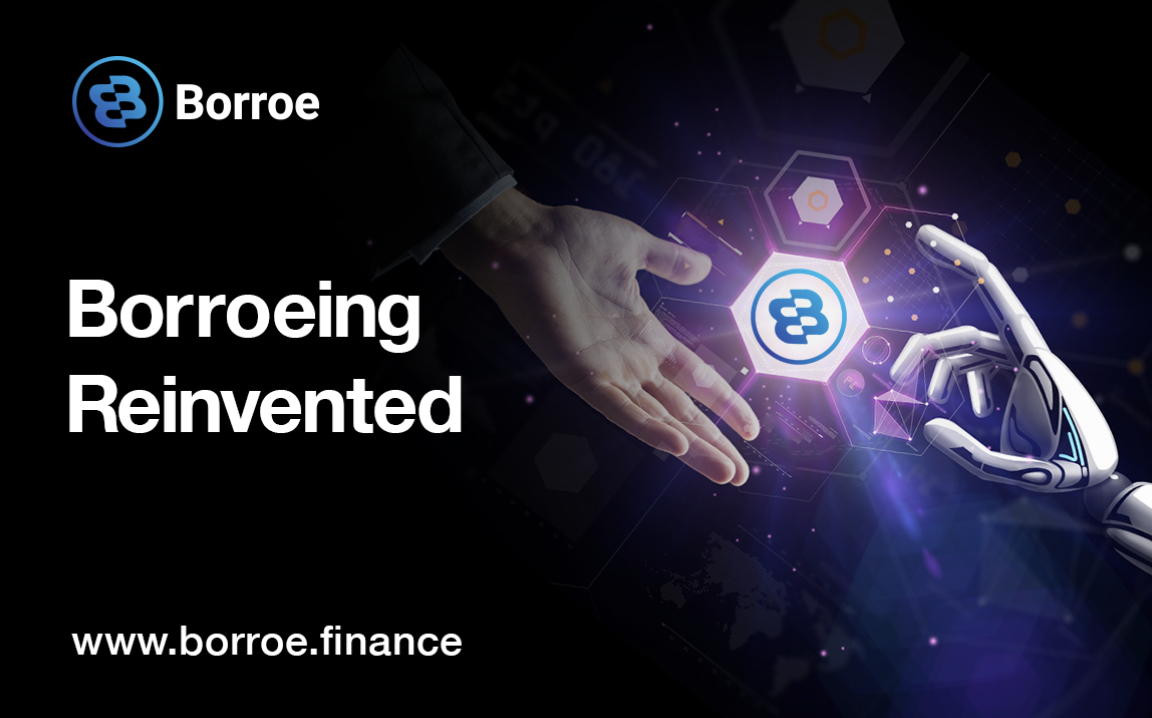 Disclaimer: The text below is a press release that is not part of Cryptonews.com editorial content.
The cryptocurrency market is known for its exhilarating highs and nerve-wracking lows, with tokens experiencing volatile price fluctuations. As some investors flock to speculative projects in search of quick gains, others are seeking stability and long-term potential in established cryptocurrencies.
Among these, Borroe ($ROE) and Monero (XMR) have emerged as top contenders, offering a haven of security amidst doubts surrounding the likes of ApeCoin (APE). Let's explore why investors are turning to these two cryptocurrencies as the best crypto to invest in now for steady growth and unwavering confidence.
Finding Stability with Borroe ($ROE) Utility Token
$ROE, the governance token of the Borroe marketplace, plays a crucial role in shaping the platform's ecosystem and benefits. Holding $ROE tokens grants investors priority notifications for new sales and funding applications, along with discounted fees on marketplace transactions. $ROE holders also enjoy access to premium features, such as advanced analytics and priority customer support, enhancing their overall experience on the platform.
But the perks don't end there. Borroe Finance ($ROE) holders are incentivized with rewards for invoice buying, selling, and repayment, as well as through social media share2earn opportunities. Additionally, $ROE tokens empower their owners with governance membership, allowing them to vote on vital topics and earn rewards for active participation in shaping the platform's future
Monero (XMR) - Upholding Privacy and Security
Amidst uncertainties surrounding speculative projects like ApeCoin (APE), investors are seeking solace in Monero (XMR), a well-established cryptocurrency known for its robust privacy and security features. Operating on a privacy-focused blockchain, Monero (XMR) ensures that transactions remain confidential and untraceable, providing users with enhanced privacy and fungibility. As regulatory scrutiny tightens in the crypto space, the demand for privacy-centric coins like Monero (XMR) is expected to surge.
The combination of its strong fundamentals and unwavering commitment to user privacy positions Monero (XMR) as a top crypto coin to buy today for long-term growth and potential. Amidst doubts surrounding other speculative projects, Monero (XMR) stands tall as a reliable and stable investment option.
Join the Borroe Presale and Secure Your Position
As Borroe Finance proceeds with its presale phase, astute investors are seizing the opportunity to accumulate $ROE tokens at the best possible price. The presale funding will be dedicated to building and fortifying the Borroe Finance ecosystem, providing utility and growth potential to $ROE holders.
To ensure inclusivity, Borroe Finance has thoughtfully lowered the barrier of entry to the presale, welcoming investors of all backgrounds to take part in this transformative event. Multiple payment options, including BTC, ETH, and BNB, cater to established crypto communities, making it easy and accessible for all investors to participate.
Conclusion
In a market that can sometimes resemble the wild, Borroe ($ROE) and Monero (XMR) shine as beacons of stability and security. Investors seeking a haven of confidence amidst doubts are turning to these established cryptocurrencies, recognizing their potential to deliver steady growth and resilience in the ever-evolving crypto landscape. Embrace the opportunities presented by Borroe ($ROE) and Monero (XMR) and position yourself for a future of sustainable and promising returns in the world of digital assets.
Explore the Borroe ($ROE) Presale:
Website: https://borroe.finance/
Telegram: https://t.me/borroe_finance
Twitter: https://twitter.com/Borroe_Finance
---