Investors Hold Breath as Polygon (MATIC) and Cardano (ADA) Plummet; Borroe ($ROE) Marketplace Storms the Stage, Reshaping the Industry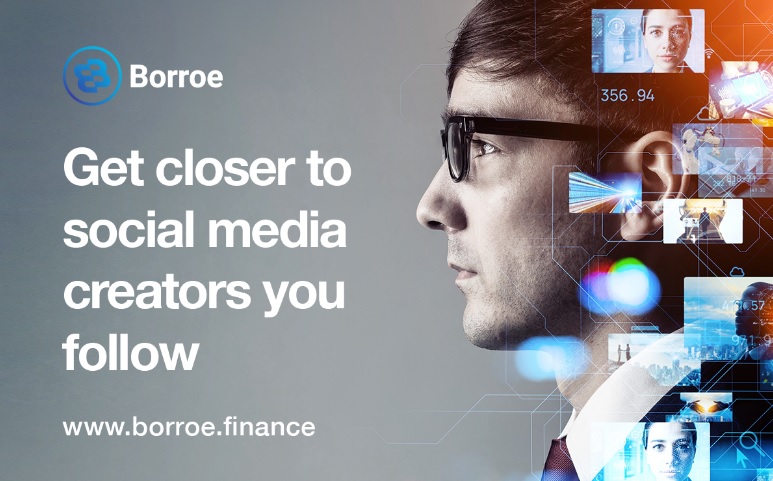 The crypto market has recently been hit by a series of developments that have rocked investors and swayed sentiment. The most notable among these is the Securities and Exchange Commission's (SEC) move to classify numerous cryptocurrencies as securities and file lawsuits against several crypto exchanges.
Popular cryptocurrencies, including Cardano (ADA), Solana (SOL), and Polygon (MATIC) have seen a sharp decline in value as a result, raising questions about their long-term viability and opening the door for other altcoins to shine. In fact, savvy investors are looking to capitalize on Borroe ($ROE), which is set to reach 50x ROI (return on investment) because of its innovative approach to the marketplace.
The Decline of MATIC and ADA
Both Cardano (ADA) and Polygon (MATIC) have seen a dip in prices recently. Cardano is currently trading at $0.24 - reflecting a daily loss of 23.62% - and has witnessed a decline of more than 35% over the course of the week. While there's buying at lower levels, as indicated by this August 9 article from Cointelegraph, the performance of Cardano has been relatively lackluster. As for Polygon, its value in a single day dropped by 26%, and within the last few weeks, it has lost over 35% of its worth.
Aside from being regarded as securities by the SEC, there are other possible reasons for their decline. These include the delisting of ADA, SOL, and MATIC by Robinhood, a US-based trading firm. Another is the fact that on-chain data suggested millions of dollars worth of MATIC was sent from trading companies Jump Trading and Cumberland to exchanges before the drop – an indication that investors were selling off their holdings.
The organizations that support these three coins have rejected the SEC's allegations. The Solana Foundation, for example, has refuted the notion that SOL is security. Some investors and analysts are speculating about the future trajectory of ADA over the next several months and years - it has been predicted that the Cardano price could retest the $2-$3 level following the next Bitcoin halving.
Borroe ($ROE) Marketplace Introduction
As the crypto and blockchain realms evolve, they witness projects that challenge the status quo and innovate beyond the existing boundaries. One such project stepping onto the stage is Borroe, which understands the existing Web3 ethos and amplifies it.
Borroe (with its native token, $ROE exists to bridge a crucial gap in the digital ecosystem. It's crafted as an AI-powered funding marketplace primarily targeting content creators and other participants of the Web3 universe. While content creation has exploded in recent years, traditional funding mechanisms have often needed to be faster to adapt, or have placed stringent conditions that don't gel with the dynamic and decentralized nature of today's digital content economy.
That's where Borroe comes in, aiming to revolutionize how creators generate cash flow. They can seamlessly and directly sell their future earnings coming from royalties, subscriptions, and invoices to their communities. This eliminates middlemen and ensures creators get the value they deserve.
Key Features of Borroe's Model
A deep dive into Borroe reveals a host of standout features. These include:
Unprecedented NFT Marketplace: Borroe proudly stands as the world's first Web3 blockchain invoice discounting NFT marketplace. This innovation signifies a paradigm shift in how Web3 businesses can approach funding.
Empowering Web3 Businesses: Whether for stock acquisition, equipment upgrade, or marketing campaigns, Web3 businesses can get instant funding tailored to their unique needs.
Intelligent Risk Assessment: Borroe's integration of AI for risk assessment and blockchain technology promises a secure fundraising process. This feature means a more informed decision-making process for potential investors, as they can easily filter invoices based on AI credit ratings and various other metrics.
Deflationary Token Model: The inherent deflationary nature of the $ROE token is poised to offer benefits like reducing token supply over time, which could result in increased demand and value for existing tokens.
Tokenomics (Roenomics) Overview
Understanding Borroe's tokenomics – fondly termed 'Roenomics' – is crucial for any potential investor or stakeholder. Borroe has a predefined supply of 1,000,000,000 $ROE tokens. The token allocation has been designed thoughtfully, with the presale schedule meticulously curated to support and boost the price of $ROE tokens before, during, and even after the Token Generation Event (TGE).
Knowing which crypto to buy is difficult. Borroe makes it easy by using a straightforward income model. It applies a 3% tax on buying and selling activities. This is further divided into 1% each for burn, rewards, and marketing. The taxation model ensures a constant reward mechanism for holders and sustains the project's marketing efforts, thus catering to both immediate and long-term growth aspirations.
Borroe, with its strategic model, tokenomics, and vision, is a promising venture in the dynamic world of Web3. It also will produce some of the coolest NFTs in the market. By fusing traditional funding needs with modern solutions, it's not just carving a niche for itself but also signaling the future of creator funding in the Web3 space.
If you're interested in riding the wave of this promising venture, here's how to be a part of Borroe's growth:
Presale Participation: Borroe presale is the primary opportunity for investors to acquire $ROE tokens at a preliminary stage. Details and dates are specified on their official website.
Connect Wallet Technology: Ease of transaction is a significant feature of Borroe. By leveraging the "Connect Wallet" technology, investors can easily link their digital wallets to Borroe's platform. Payment methods range from popular cryptocurrencies to direct bank transfers, providing flexibility and a broad reach.
A Great Crypto to Buy: Borroe
The crypto landscape is in constant flux, with powerhouses sometimes waning and fresh entrants making an impact. MATIC and ADA's recent challenges highlight the industry's unpredictability, where external factors like the SEC's decisions can swing the pendulum.
However, projects like Borroe remind us of the limitless possibilities within the crypto and Web3 space in these oscillating terrains.
Borroe's innovation-driven approach seeks to solve real-world problems and propels the industry forward, introducing novel concepts and solutions. For investors and crypto enthusiasts alike, it's essential to recognize the changing dynamics of the industry, valuing the giants and emerging disruptors.
Learn more about Borroe ($ROE) here:
Visit Borroe Presale | Join The Telegram Group | Follow Borroe on Twitter
---