Invest in DigiToads (TOADS), Ethereum (ETH), and Polkadot (DOT) for Maximum Returns
Disclosure: Crypto is a high-risk asset class. This article is provided for informational purposes and does not constitute investment advice. By using this website, you agree to our terms and conditions. We may utilise affiliate links within our content, and receive commission.
Disclaimer: The text below is a press release that is not part of Cryptonews.com editorial content.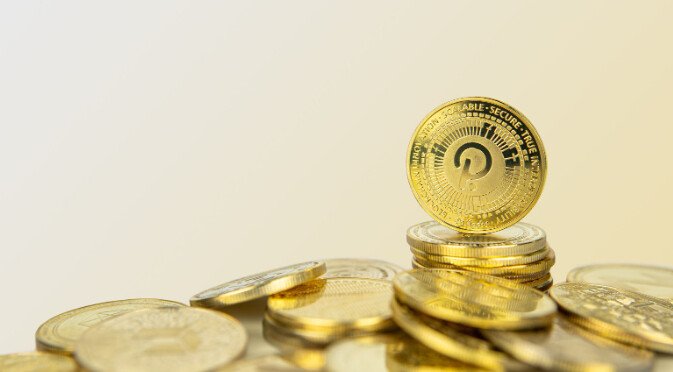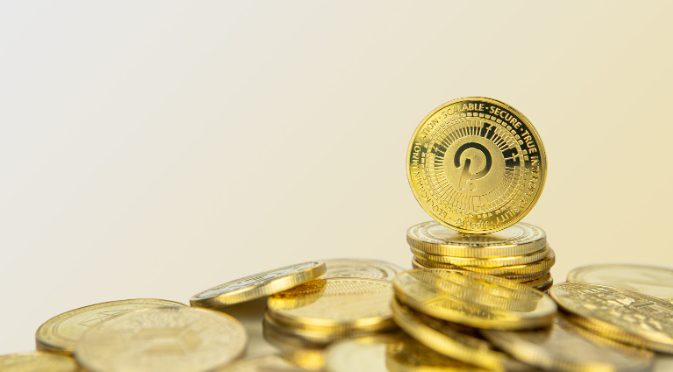 The crypto market is rapidly evolving, and the potential for high returns has attracted investors worldwide. With the rise of blockchain technology and decentralized finance (DeFi), there are now more opportunities than ever to invest in promising projects with strong fundamentals.
However, DigiToads (TOADS), Ethereum (ETH), and Polkadot (DOT) have been making headlines in the crypto industry with demonstrated impressive growth potential, backed by strong fundamentals and a dedicated community of developers and supporters.
Whether you are a seasoned investor or a beginner crypto investor, these three projects are worth considering for your portfolio. By investing in DigiToads, Ethereum, and Polkadot, you could maximize your returns and take advantage of exciting opportunities presented by the decentralized finance ecosystem.
So, let's look at these projects and see what makes them stand out in the crowded crypto market.
DigiToads (TOADS): The Innovative Crypto Coin with Gaming and NFT Integration for Maximum Returns
The quest for new potential cryptocurrencies to invest in is a constant pursuit among tech-savvy investors. With its unique features, DigiToads may be one of the best cryptos to consider. Despite being a meme token, DigiToads offers many utility functions that aim to enhance one's way of life.
DigiToads has a distinctive attribute that sets it apart from other cryptocurrencies: its integration of a P2E game. The game enables players to collect, trade, and use unique Platinum TOADS in various activities.
Combining the best NFTs with gaming creates an engaging user experience while providing real-world value for token holders. With its innovative approach to gaming and NFTs, DigiToads is among the top crypto coins to consider for those seeking maximum returns.
Staking plays a vital role in the DigiToads ecosystem. Token holders can stake their best NFTs to earn rewards and participate in governance decisions, creating a passive income stream for investors. This feature cements DigiToads as one of the best cryptos for investments.
DigiToads is also committed to environmental conservation. The platform has pledged 2.5% of its profits to support charities focused on reforestation and environmental preservation. This dedication to environmental sustainability adds another layer of appeal to DigiToads as one of the top crypto coin investment options.
TOADS, the DeFi token that serves as a medium of exchange within the ecosystem, is deflationary. This means that the supply of TOADS decreases over time, which can increase each token's value.
However, people can use the TOADS ERC20 token to pay transaction fees and purchase gaming items. A token-burning system is already in place to reduce the total number of TOADS in circulation, despite the supply being capped at 585 million.
The success of the TOADS presale has been nothing short of impressive, with over $3.2 million raised. This figure demonstrates the significant growth prospects made possible by accepting major cryptocurrencies as payment, making investment effortless. With a transparent and accountable team behind the project, investors can rest easy knowing their investment is in good hands.
Investing in Ethereum (ETH): A Decentralized Platform for Developers and Investors
Ethereum (ETH) is the second-largest cryptocurrency. It is an open-source, blockchain-based platform that allows developers to build decentralized applications (dApps) and execute smart contracts.
The rising popularity of non-fungible tokens (NFTs), digital assets stored on the Ethereum blockchain, has driven up their price. However, investing in ETH will yield significant returns for investors.
Polkadot (DOT) is the Multi-Chain Platform to Watch for Crypto Investors
Polkadot (DOT) is a cryptocurrency that has gained popularity due to its unique architecture. It is a multi-chain platform that allows different blockchains to operate together in a secure and scalable manner.
Polkadot's unique features and potential use cases in various industries have attracted investors' attention. The Polkadot (DOT) ecosystem is also growing rapidly, with many new projects being developed on its platform. Thus, investing in Polkadot could provide substantial profits for investors.
Final Thought
Investing in cryptocurrencies is a high-risk, high-potential investment strategy.
However, investing in top cryptocurrencies like Ethereum, Polkadot, and DigiToads could provide maximum returns for investors. Digitoads has set itself apart as one of the best crypto platforms with attractive options for investors looking to diversify their portfolios for maximum yield.
DigiToads, a decentralized meme token on the Ethereum ERC20 blockchain, offers everyone an equal chance at crypto success and investment. With its extensive range of utility features, TOADS DeFi token holders can explore various investment options for huge profits.
For more information on DigiToads visit the website, join the presale or join the community for regular updates.
---