Introducing Bitcoin Profit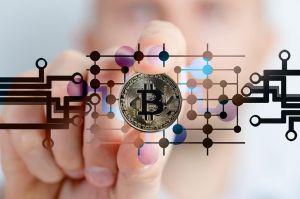 Disclaimer: The text below is a sponsored article that was not written by Cryptonews.com journalists.
_____
Bitcoin Profit is a unique, automated trading platform that helps people carry out trading activities with bitcoin (BTC) and other cryptocurrencies with ease.
There are now a large number of cryptocurrency trading apps available on the digital currency market.
With so much crypto trading software out there to choose from, some users have been left in doubt about which is the right app to use.
Worries about fraudulent cryptocurrency software continue to blight honest traders. Some cryptocurrency trading platforms make unrealistic promises that could even result in traders losing money.
This review will help you learn more about the Bitcoin Profit trading platform and ascertain its credibility.
We will also discuss the benefits of using the Bitcoin Profit app – and help you gain a clearer understanding of how it functions.
How does the Bitcoin Profit trading platform work?
Bitcoin Profit was designed by John Mayers. He wanted to create a highly functional and effective platform that places trading orders based on current market trends, cryptocurrency value, industry expert analysis and social media comments.
The Bitcoin Profit trading platform claims to have 92% accuracy when it comes to identifying viable trading opportunities for it users.
It also comes with an automated feature that allows users to get on with their days – while the program makes trades on their behalf.
Its automated trading bot sends notifications to users when it identifies a positive trading window.
The user is then prompted to act by accepting, and then placing a trade order.
However, you can even go a step further and allow the bot to carry out trades on your behalf. All you need to do is turn on its fully automated feature during a live trading session.
You could even let the platform work for you while you are asleep!
However, for the best results, we advise that traders only use the fully automated trading function for a few hours at a time – rather than letting the trading bot work continuously for 24 hours.
The website lets users learn more about the platform, with a range of educational materials and other information that helps give users a head start before they begin trading.
What the Bitcoin Profit trading platform's main features?
The Bitcoin Profit app is very similar to other trading programs in many ways, but it also features several very unique twists.
John Mayers envisaged a bitcoin trading app that would be able to stand out from the rest of the digital currency platform crowd by incorporating the following features:
Security
When trading online, cryptocurrency traders usually express skepticism when it comes to handing over personal information. After all, you can never be too careful about protecting your data online
The Bitcoin Profit platform has taken steps to allay the fears of its users by adding encryption, via the trading platform's Secure Socket Level (SSL) feature. With SSL encryption, the platform can protect user information and prevent unauthorized parties from gaining access to user accounts.
Accuracy
When it comes to predicting positive trading outcomes, a cryptocurrency trading bot must strive for a high accuracy rate. The Bitcoin Profit platform acknowledges this fact, and aims for the utmost in accuracy, with an accuracy level of 92%. That means that for every 10 trade orders placed on the platform, chances are, nine will result in a positive outcome.
User Testimonials
Building trust in a platform is not easy. But verifiable user testimonials often help people make smarter choices about giving a new app a try.
The Bitcoin Profit website hosts a number of testimonials from users who say they have benefited from trading on the platform. Many have expressed a good deal of satisfaction with the platform, and others commend the Bitcoin Profit designers for creating a bitcoin trading platform that is both user-friendly and highly efficient.
Withdrawals
Making withdrawals from the Bitcoin Profit trading platform is easy and stress-free. It can take as little as 24 hours – instead of the 15-20 days period often required on other cryptocurrency trading platforms.
Conclusion
With Bitcoin Profit, traders can enjoy the ability to make quick withdrawals, access a number of different payment options, and carry out multiple trades in a single trading session.
The app is legit and reliable – as you may soon find out yourself if you give it a try!