Interview: Discussing Fusion and Anyswap With CEO Dejun Qian
Disclosure: Crypto is a high-risk asset class. This article is provided for informational purposes and does not constitute investment advice. By using this website, you agree to our terms and conditions. We may utilise affiliate links within our content, and receive commission.
Disclaimer: The text below is a press release that was not written by Cryptonews.com.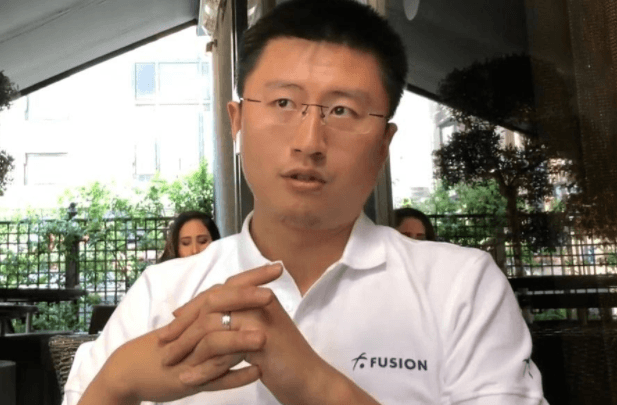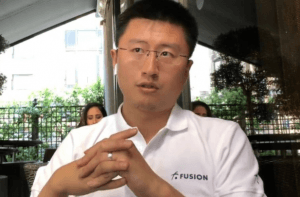 After an insightful interview with Dejun Qian, Fusion CEO and Anyswap co-founder, we had the chance to learn more about his new DEX and upgraded cross-chain finance ecosystem. The interview reminded us of what Fusion is and how much it has progressed over the past two years, as well as the current state of the project.
Dejun Qian, also known as DJ Qian, explained the use cases of DCRM and its current adoption, which main features stand out in the ongoing DeFi craze, the DCRM Alliance members, partnerships, as well as the success of Anyswap's launch in July. Our interview also touched on current utilization levels and metrics of the Fusion blockchain, how well advanced their open-source developer community is, and his future plans for DeFi.
As both Fusion and Anyswap progress towards becoming two of the hottest products in DeFi, it is time to become more acquainted with the projects.
1. What is new at Fusion since the ICO 2 years ago?
In late 2017, we introduced the concept of 'cryptofinance' with the Fusion whitepaper. We envisioned a world powered by decentralized finance which could exchange value across different time zones, chains, systems, and organizations. That was our first attempt at implementing what is known today as 'DeFi.'
During these past two years, we have kept our vision and luckily, decentralized finance is heating up lately. While most people refer to yield farming and hyping up tokens when talking about DeFi, here at Fusion we have worked with more than that.
First, we created technologically enforced time-locks to extract time value from financial instruments. Secondly, we break data and system silos via blockchain interoperability. And last but not least, we automate finance through data-driven smart contracts. In a few words, the Fusion of today serves as the infrastructure of decentralized finance.
2. How did you recognize blockchain's use in finance applications two years before DeFi exploded?
So far, Fusion is the only public blockchain that specifically targets the finance sector. It is funny that at the time, cryptofinance was the first word to pop into my mind. I asked myself, why are people talking about 'cryptocurrency' but no one is mentioning 'cryptofinance'? Currency and finance are so much interrelated. I thought to myself, there must be a cryptofinance market. If not today then at least tomorrow.
If everyone used blockchain technology such as smart contracts, decentralized asset custody, etc, and replaced intermediaries with code, we would maximize the efficiency of financial services and at the same time minimize costs.
So far, every major technological revolution in history led to a significant surge in production efficiency and a reduction of cost for labor, production, etc. For example, machines replaced human labor during the industrial revolution. Emails replaced postal services during the information revolution. Now in the upcoming blockchain revolution, smart contract codes will replace loan officers.
3. Fusion's main feature is interoperability through DCRM. How does it work and why do we need it?
I am glad you brought DCRM up. DCRM is a patented technology that represents one of Fusion's key elements. We are very proud of it. We built DCRM (Distributed Control Rights Management) to address cross-chain interoperability through a decentralized custodian model. DCRM uses the latest cryptographic technology in Threshold Signature Scheme (TSS) for the Elliptic Curve Digital Signature Algorithm (ECDSA). With the help of these cryptographic features, DCRM provides distributed key generation and transaction signing algorithms.
We developed this technology for more than a year, receiving feedback from four leading cryptographers such as Rosario Gennaro and Dr. Pascal Paillier.
Briefly explained, DCRM cryptically creates token portability and exchange across chains. It also retains cross-chain encumbrance which enables the creation of multi-token smart contracts with IFTTT (If This Then That) participation in other networks. All-in-all, DCRM allows groups of decentralized nodes to securely manage private keys on different chains and systems. These nodes only keep private key sharding and follow your instructions.
As for use cases, DCRM can be used in different scenarios. Including, interoperable frameworks, next-generation digital custody, multi-party protection of sensitive data, bank-level key recovery systems, etc. Moreover, DCRM has followed an open-source strategy since 2018. We released our first version of DCRM in September 2018 and it has evolved since then. As you might know, Anyswap adopted the technology and now works as the first live cross-chain DEX.
4. Who are your most successful competitors and how do you compare your solutions to theirs?
There are hundreds of new projects that have joined the DeFi sector and now even existing ones claim to have transformed into DeFi projects. We do have, to some extent, rivals. When talking about decentralized custody, the REN protocol can be considered as a rival.
They started with their black pool idea but now claim to be doing decentralized custody. For example, they introduced Wrap BTC with renBTC and many other wrapped Ren tokens through Ethereum.
However, my personal opinion is that they are opportunistic. For one, decentralized finance means that users trust code instead of an intermediary. Hence, REN cannot claim to be decentralized since they are not fully open-source. At the start, they created the black box. Later, pressured by the community, they provided very little core open-source code of their main features. Secondly, even the CTO claims that the real BTC is centralized under his custody. With DCRM, we provide a fully open-source decentralized custody technology.
As a decentralized finance infrastructure, Fusion provides other extraordinary features as well. With Time-Lock, users can extract value cross time. With Quantum Swap, users can exchange value without counterparty risks and our Universal Short Account Number can be used for any type of assets.
5. What is the DCRM Alliance and how do partners provide value to the Fusion ecosystem?
As Fusion announced the release and open-sourcing of DCRM 5.0 towards the end of 2019, we also announced the DCRM Alliance. The alliance consists of several DeFi players and protocols, Fintech firms, enterprises, government, and academia. They joined forces to further accelerate the development of next-stage decentralized finance and custody solutions via DCRM.
Effectively, DCRM allows nodes to operate on different blockchain networks on your behalf. These nodes keep your assets in custody and manage them in a decentralized manner. This way, you never rely on only one person or institution. Moreover, an increase in alliance members equals an increase in trustworthiness.
6. How do you rate Anyswap's success two months after the launch in July?
I honestly believe that Anyswap represents a remarkable milestone. Not only for Fusion but also for the entire blockchain and DeFi industry. Anyswap is the first, real decentralized exchange in the world. It is a huge success and it is running smoothly.
For the first 30 days, we had a trading volume of $169 million. The number of swaps in the same period totaled 598k. The success Anyswap experienced has already made it one of the top 10-15 DEXs in the world. It even surpassed many CEX based on trading volume, and our platform only has three pairs so far. When we list more pairs, Anyswap might grow very fast. We plan to add mainstream coins such as BTC, ADA, and XRP. We will also add all ERC20 and privacy coins.
7. How many people use the Fusion blockchain and for which purposes?
If we compare the number of transactions on Fusion today compared to six months ago, you might realize that Anyswap and WeDeFi brought a lot of users. Our number of unique addresses grew to 140.57k. Currently, weekly transactions average between 200k and 300k. Users are utilizing the Fusion network more than any other public blockchain. This shows that there are long-term fundamentals in place and it's not just short-term hype.
Our users utilize Fusion for generating USAN, sending assets, swapping through Anyswap, joining Safebet on WeDeFi, putting assets into slices, and doing OTC deals with Quantum Swap features. We are also seeing more smart contracts deployed on Fusion as well.
8. Supporting developers is the key to a healthy ecosystem. How are you working with them and how can they be funded?
Supporting developers is the golden rule in open-source communities. Fusion started engaging the developer community in late 2019 in order to turn the project fully open-source. So far, we have gathered over 500 individual FOSC (Fusion Open-Source Community) members that support Fusion. These include developers, designers, and translators.
Fusion offers a dynamic reward plan for contributors. 2.5 million time-locked FSN for marketing and another 2.5 million for developers who are building on Fusion. As a result, we are seeing more apps and greater exposure. I believe that Fusion will play a more and more important role in the blockchain industry once DeFi gets into a deeper phase.
9. WeDeFi and Anyswap are the most popular DeFi apps in the Fusion ecosystem. What other applications do you wait for personally?
Our team is developing multiple apps simultaneously. Apart from WeDeFi and Anyswap which have already launched, I expect to see another DeFi project on Fusion. The name of the project is Chainge Finance. It will provide massive finance services to many users in a decentralized way. I cannot reveal much at the moment so let us wait for its announcement.
10. What upcoming changes and announcements can we expect in the Fusion ecosystem?
Fusion is transferring from a building phase to a real adoption phase at the moment. There are a lot of exciting things ahead. We keep enhancing the DCRM and building cross-chain routers to enable coins and tokens to seamlessly appear on different chains. We will start by integrating Fusion, Ethereum, and the Binance Smart Chain. This is currently in a testing period and is planned for launch in October.
After it is launched, ERC20 tokens can be routed to the Fusion chain by clicking a single button. Likewise, tokens on Fusion can be routed to Ethereum or the Binance Smart Chain in a simple and quick way as well. Tokens, assets, values basically will not have to be siloed in one chain.
Additionally, you have probably heard about the partnership between Fusion and Chainlink. Fusion will integrate Chainlink and build facilities for multi-trigger smart contracts. This feature is currently under development. However, decentralized custody is still a key focus of Fusion. We will keep attracting reliable institutions on board as well.
{no_ads}
---