Interest in Crypto Up in Belarus as 'Information War' Rages
Amid unconfirmed reports pertaining to be from Belarus, the nation could soon impose foreign currency exchange limits – a move that some think could drive citizens to crypto en masse.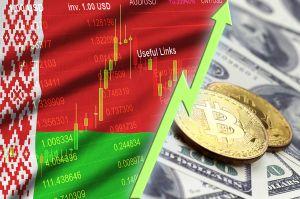 Protests and strikes continue in the country after a disputed general election returned incumbent president Alexander Lukashenko to power.
And per a Telegram post from Belarus Economy, a channel with over 29,000 members, the Lukashenko regime is set to issue a crackdown on foreign exchange and banking actives.
The post's authors claim that draconian measures are in the pipelines in Minsk, with all foreign exchange purchases set to be outlawed except for intelligence agency-approved trades, a ban on "transactions with foreign partners," a ban on trade deals that make use of foreign currencies and the creation of a body that will be authorized to freeze and block international transactions.
Some believe that should banks cooperate in plans like those outlined above, citizens' assets could essentially become worthless – leading them to seek alternatives like crypto purchases.
Belarusian exchanges say that business is up since the protests began earlier this month, particularly as banks are now charging exorbitant rates for USD and euro purchases.
However, crypto industry insiders have warned caution – urging citizens to be aware that an "information war" has begun, and advising that they avoid being caught up in it.
RBC quotes Artem Strelchenok, the CEO of Belarusian crypto exchange Free2ex, as stating that existing bans on domestic deals that make use of foreign currency has been in effect for more than five years. He added that the rest of the measures mentioned in the Telegram post sounded "like nonsense."
Strelchenok added,
"Interest in crypto has increased since [the protests began]. Also, it's worth remembering that cryptoassets have been popular for several years in Belarus. It is logical that people are now remembering this fact. I would like to emphasize that Belarusian law regulates the crypto sector."
As previously reported, there have also been suggestions that Minsk could use its crypto sector, which makes up some 4% of its GDP, to bypass American or EU-imposed sanctions. Some warned that the crypto industry could be forced to "pick a side" – deciding whether to throw in their loyalties with pro-EU and USA-affiliated tech firms or Russia- or China-linked enterprises.
---