InsurAce Makes Historic Listing on ETH and BSC
The text below is an advertorial article that was not written by Cryptonews.com journalists.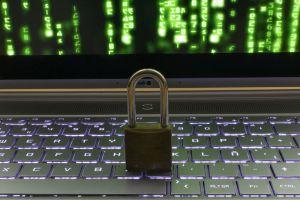 The InsurAce platform, a blockchain-based DeFi insurance service, becomes the first DeFi insurance protocol to list on both ETH and BSC.
Following the successful launch of its Ethereum mainnet in April, InsurAce announced the rollout of its BSC token, mainnet, and INSUR ERC-20 token bridge on June 17th. In doing so, it became the first insurance protocol to render both Ethereum and Binance Smart Chain functionality.
Ethereum has always been considered a leader in the development of DeFi, but despite this, DeFi users have had to struggle with high gas fees and often face problems during peak hours. Binance Smart Chain (BSC) addresses these issues by rendering cheaper costs and faster transactions. By deploying on both BSC and ETH, InsurAce aims to provide insurance with more flexibility and less cost.
The deployment to Binance Chain comes with a listing of some DeFi protocols on the Binance Network such as 1inchNetwork, PancakeSwap, and VenusProtocol.
The Keen Necessity for DeFi Insurance Grows
DeFi insurance or decentralized insurance includes protecting deposits against losses due to hacks, smart contract errors, or other similar digital fraudulent activities.
Soon, full protection against volatility, flash crash, theft, and attacks on crypto wallets may appear. DeFi insurance currently covers technical and financial risks, which boosts confidence in the DeFi industry as a whole by reducing risk.
A recent ShapeShift report classifies the biggest DeFi risks into four categories which are custodian risk, smart contract risk, protocol risk, and oracle risk. The report, entitled ''Spreading Risk: Decentralized Insurance'', explains why the nascent and growing field of DeFi insurance can offer a solution, as the latter has many use cases that can prevent losses.
For example, DeFi insurance has a use case to protect collateral in crypto-backed loans. This refers to cases where the borrower pledged collateral and it was stolen or destroyed. Other types of coverage that DeFi insurance offers are Cryptocurrency Wallet Protection, Smart Contract Protection, and Know Your Customer (KYC).
The question is, how does DeFi insurance work? In DeFi insurance, a user buys a policy to cover damages in a specific situation. In the event of any financial reimbursement, the user informs the DeFi insurance company to get claimed payments.
In the case of InsurAce, for example, coverage holders must file a claim, along with sufficient proof of damages, within the coverage period specified in the coverage or within 30 days after the coverage expires.
Undoubtedly, DeFi has been an incredible gain for new investors who have entered the market for over a year, as it remains one of the most successful cryptocurrency stories in terms of adoption and ROI. Regardless, the huge risks associated with the shortcomings of smart contracts have generated numerous headlines about hacks and bugs.
As such, crypto investors have suffered the consequences of mishandling of private keys as well as hacks, and this is where DeFi insurance comes into play. It provides security and confidence to users while reducing losses. Decentralized financial insurance has an advantage over centralized insurance in which all work is done manually, because it remains automated with the use of smart contracts, thereby saving time.
---