InQubeta Staking Offers Superior Yields For DeFi Fans, As 1Inch Network's Fusion Proving Revolutionary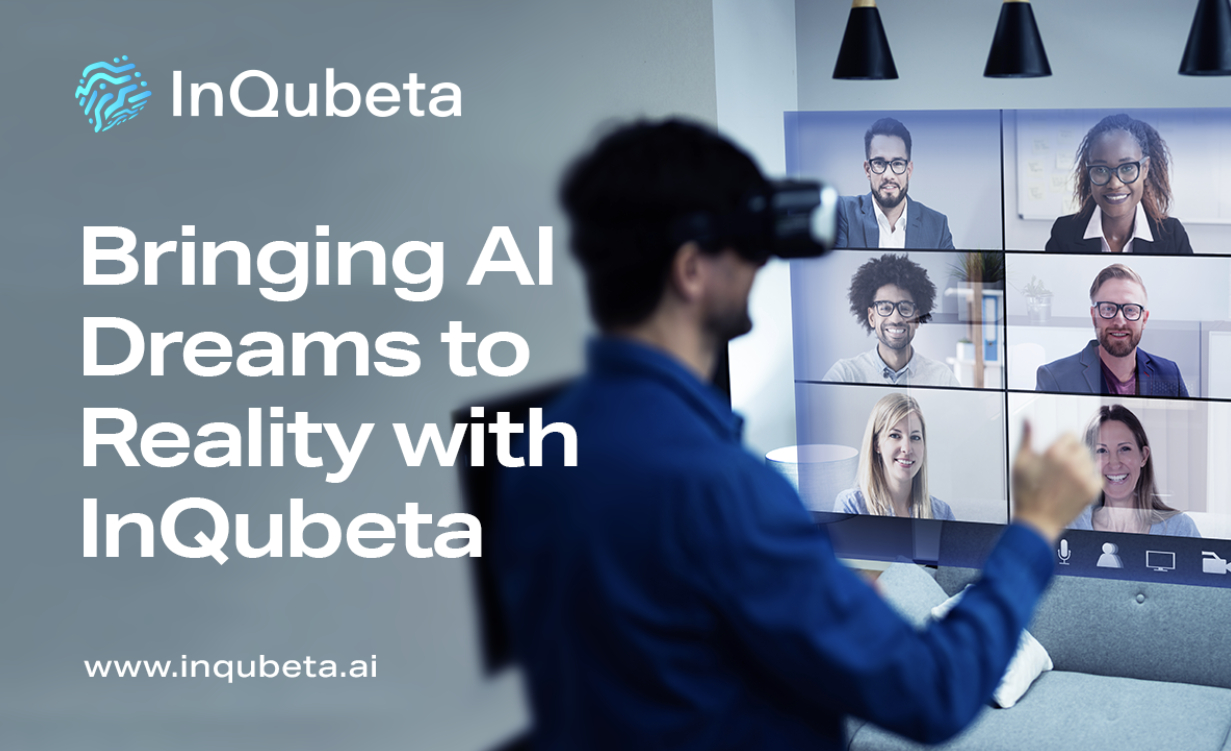 Disclaimer: The text below is a press release that is not part of Cryptonews.com editorial content.
Innovation is the lifeblood that drives progress in the ever-evolving DeFi ecosystem. Among the recent advancements, 1inch Network's Fusion update and InQubeta's unique staking model stand out, both promising to revolutionize the DeFi sector. The Fusion upgrade brings a wealth of benefits for DeFi users, while InQubeta offers exceptional yields for stakers through its novel approach. In this article, we delve into how these innovations are transforming the crypto landscape.
The InQubeta Advantage: Staking Yields
InQubeta, an innovative investment platform for AI start-ups, has been making waves in the DeFi space with its unique approach to staking. Offering a deflationary ERC20 token called QUBE, InQubeta leverages the concept of fractional investments to open up the AI start-up scene to a broader demographic. This lowers barriers to entry and benefits all involved.
At the heart of InQubeta's model is a rewarding staking system, where a 5% sell tax is directed to a reward pool. This innovative model incentivizes stakers with superior yields, enhancing the attractiveness of the platform for DeFi enthusiasts. QUBE token holders can participate in staking to earn rewards, creating an alluring investment opportunity for those who believe in the exponential growth potential of AI tech start-ups.
Moreover, InQubeta's QUBE token offers more than just staking rewards. It acts as a governance token, empowering holders to actively participate in decision-making processes related to platform development. The project, currently in the presale phase, has already raised over $1.7 million in funding, and the stage is set for a massive launch.
The Fusion Update: A Game Changer
The Fusion update by 1inch Network is a significant advancement in the DeFi sector. Designed to maximize revenue potential and safeguard users' funds, Fusion offers a seamless user experience. By connecting DeFi users and providing liquidity for crypto trades with the help of professional market makers, 1inch's Swap Engine operates as a decentralized trading and matching backend system.
According to 1inch Network co-founder Sergej Kunz, Fusion makes swaps on 1inch dramatically more cost-efficient, as users won't have to pay network fees. Additionally, it adds an extra layer of security, protecting users from sandwich attacks.
The revolutionary step of Fusion, moving away from the standard centralized system, allows investors to make noncustodial swaps without needing permission or trusting any third-party. These transactions occur in an entirely trustless and autonomous manner, bolstering user confidence and autonomy.
InQubeta and Fusion: A Powerful Combination for DeFi
InQubeta's unique staking model and 1inch's Fusion update represent two pivotal advancements in the DeFi space. As both these innovations continue to gain traction, they promise to drive the future of DeFi.
InQubeta, with its unique fractional investment model and lucrative staking rewards, opens up the world of AI start-up investments to a larger pool of potential investors. On the other hand, 1inch's Fusion update elevates the DeFi experience by offering greater cost efficiency and security to its users.
The convergence of these innovations signifies an exciting time in DeFi, providing lucrative opportunities for investors and users alike. As we watch these developments unfold, we can look forward to a more accessible, secure, and rewarding DeFi landscape.
---