InQubeta (QUBE) Emerges as the Game-Changer in the Crypto Market, Surpassing the Growth of Ethereum (ETH) and Polkadot (DOT)
Disclaimer: The text below is a press release that is not part of Cryptonews.com editorial content.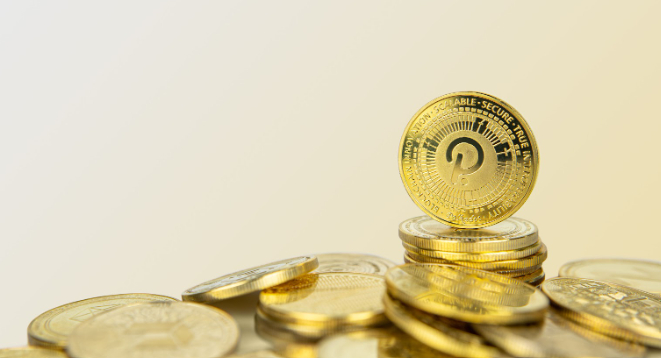 Amidst the recent upturn in the broader crypto market, which saw Ethereum and Polkadot trade in uptrends, InQubeta emerges as a game changer, with its growth surpassing that of the aforementioned tokens.
As a revolutionary token that blends blockchain technology with AI, InQubeta is a trailblazer and is becoming increasingly popular within the crypto and AI sectors.
In this article, we will delve more into InQubeta's ecosystem and highlight its growth potential.
InQubeta (QUBE) Surges Ahead as the World's First Crowdfunding Platform for AI Startups
InQubeta is revolutionary by aiming to become the first crowdfunding platform to allow AI startups to raise funds for their projects and products.
In addition, through its marketplace, AI and crypto enthusiasts will be able to invest in bits in AI startups through fractionalized NFTs and enjoy the benefits that come when the projects thrive.
In light of its strong fundamentals, InQubeta has been hailed as disruptive and on the cusp of adoption in the AI and crypto landscapes.
Even though the presale just began a few weeks ago, InQubeta has already seen tremendous success.
As of press time, over $900,000 has been raised in presale, demonstrating investors' faith in its concept and popularity in the crypto community.
Startups will be able to generate funding through InQubeta by selling interests in their ventures, minting them as equity-based NFTs, and listing them on the marketplace.
The acquisition of the listed NFTs will result in funding for AI startups and will represent stakes in AI companies for investors.
Investors will be able to fractionally invest in their AI projects of choice with any amount, making AI investments more accessible despite the market's vastness.
Other advantages are available to QUBE token holders. In exchange for rewards, the token and NFT can be staked on the platform.
In addition, holders have voting rights. Furthermore, being a deflationary token, it is a great long-term investment because its value will rise in the future as supply decreases over time.
The InQubeta presale is now in stage 1, and a token costs $0.00875, which is competitive pricing.
By already surpassing Ethereum and Polkadot in terms of growth, InQubeta is poised for more returns after its launch. You can participate in the presale via the link below.
Ethereum (ETH) Continues to Gather Bullish Momentum as it Aims to Break the $2,000 Resistance
Ethereum (ETH) was one of the top gainers in the first half of the year and begins the second half with bullish momentum.
With the second half coming with even more promises of more market uptrends, Ethereum is poised to experience an even stronger rally before the year's end.
Aiming to break the $2,000 resistance, Ethereum has been gathering bullish momentum to soar past it.
It will only be a matter of time before Ethereum surges past its immediate resistance and records new peaks in 2023.
However, despite Ethereum's growth so far this year, InQubeta has surpassed it, making the latter more compelling.
Polkadot (DOT) Aims for More Bullish Momentum
Polkadot, the open-source sharded multichain protocol, has also experienced modest growth during the recent broader market upturn.
After experiencing volatility that saw it trade in an uptrend, Polkadot is aiming to maintain the bullish momentum.
After Polkadot's price decline in the middle of June, it has been in an uptrend since. Increasing buying pressure will see Polkadot experience more rises in the coming days.
Additionally, an upward tilt in the broader crypto market will also likely result in Polkadot experiencing more upswing.
Conclusion
As a game changer whose innovative idea will allow AI startups to raise funds through cryptocurrency, InQubeta is poised for adoption.
Similarly, its utility token, QUBE, is expected to skyrocket, making it arguably one of the best tokens to hold in 2023 for enormous returns.
---