This Innovative Utility Coin Makes it Easy for Newcomers to Make Money in Crypto – How Does it Work?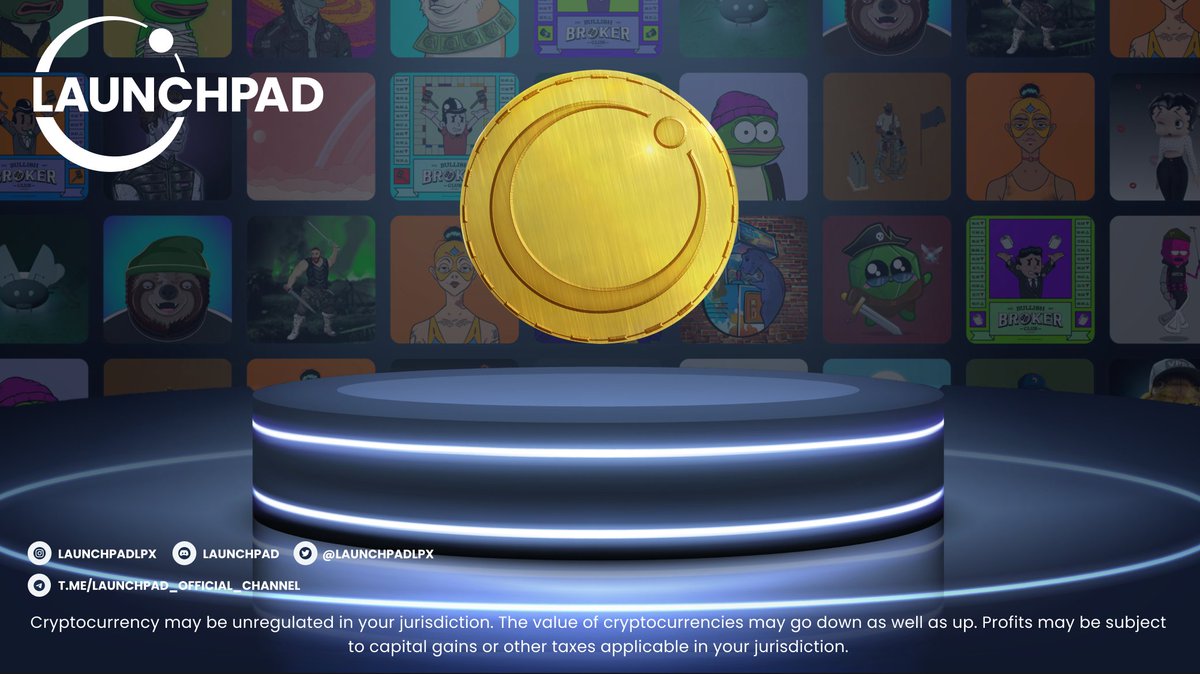 Navigating the booming NFT market can be overwhelming for newcomers, but Launchpad XYZ ($LPX) is here to change that.
The platform offers a suite of cutting-edge features designed to help investors make informed decisions and streamline the crypto analysis process.
Leveraging artificial intelligence, Launchpad XYZ's proprietary Launchpad Quotient tool assigns risk-reward scores derived from over 400 data points, offering unparalleled insights into potential opportunities.
Launchpad.xyz Provides Users with Exclusive NFT Mint Whitelisting
With the help of AI, discovering the next Bored Ape or CryptoPunk has never been more accessible.
In addition to AI-powered analysis, Launchpad XYZ provides users with exclusive access to NFT mint whitelisting, giving them the best chance of securing a spot in the next skyrocketing NFT ahead of market listings.
The platform also offers a decentralized exchange (DEX) for token swaps and NFT trading, as well as exclusive access to private ICOs.
LPX Empowers Early Access GameFi Hub
One of the platform's unique features is the play-to-earn gaming hub.
Early access to game releases enables investors to evaluate potential investments before public launch, while real-time play-to-earn game streaming creates an engaging experience for users.
Now is the perfect time to get involved with Launchpad XYZ by joining the presale and securing your LPX tokens.
At the current fleeting presale price of just $0.035 per LPX (with a future listing price of $0.07), you have an excellent opportunity to invest in a platform that could revolutionize the NFT market.
Don't miss the chance to find the next Bored Apes or CryptoPunks using Launchpad XYZ
Harness the power of AI, exclusive access, and cutting-edge tools to navigate the NFT market with confidence and make your mark on the world of NFTs.
Cutting Edge Web3 Data Insights In Digestible Web2 UI
By offering a user-friendly, Web2-like experience, Launchpad XYZ eliminates the need for users to manage multiple applications while providing the advantages of Web3.
In-depth data on hundreds of utility tokens, key metrics on liquidity, analyst insights, bespoke indicators, and arbitrage opportunities are just a few of the platform's many features.
If you're tired of being limited by Web2 and looking for a comprehensive Web3 dashboard that offers real-world utility, consider Launchpad XYZ
The platform's presale is currently underway, with 250 million tokens set aside and a total supply of 1.025 billion. Secure your LPX tokens now and unlock a wealth of features and investment opportunities.
Don't miss out on this innovative platform that could make investing in crypto easier and more profitable for newcomers.
Join the Launchpad XYZ (LPX) presale today.
Disclaimer: Cryptocurrency projects endorsed in this article are not the financial advice of the publishing author or publication - cryptocurrencies are highly volatile investments with considerable risk, always do your own research.
---