Inmediate Aims To Make Insurance Accessible to Wider Audience
In our Quick reviews series we introduce interesting initial coin offering projects that might inspire you to do your own research and decide whether an idea and its development is worth your investment. It's not an endorsement.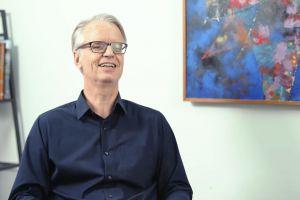 Today we are looking at Inmediate.
What problem(s) does it target?
Inmediate is a blockchain-driven project that aims to disrupt service delivery in the insurance sector through the deployment of smart contracts and usage of crypto utility tokens. The primary objective of this project is to make insurance services affordable and accessible, especially to populations that are currently overlooked by insurance companies.
Inmediate is set to create an ecosystem and dapp (decentralized app) that customers, insurers and insurance distributors can operate in. DIT tokens will be the native medium of the network, so that any intranetwork settlement will take place via DIT tokens. For a premium, fiat currency can also be used.
Who the team members are?
The team has a combined experience in both insurance and finance. Adding to that mix, Bas van Oers, their EMEA Representative, and Peter Beers, the Token Sale Consultant, both have previous experience working in IT, with a focus on blockchain. The CEO, Otbert De Jong, has spent the last 4 years building Insurance market after a range of international senior positions in ABN AMRO Bank and having been a partner at PwC, a consultancy firm.
At what stage the project is?
Token sale starting on July 18th, whitelisting active. They rarely publish blog posts, so it's hard to tell what else they're working on.
What the main future milestones in their roadmap are?
Q3 of 2018 should have three Proof of Concept Products (POC) ready. Q4 should see the token migration from Ethereum to Zilliqa blockchain, while the first prototype product should be soft launched in Q2 2019.
Fundraising status:
Token sale starting on July 18th according to data from ICOdrops. The website says that people who register their interest through whitelisting will have preferential priority to buy DIT tokens for 24 hours before the crowdsale starts.
Most important partnerships?
Zilliqa: a blockchain platform;
FWD: one of the top online insurance companies in Singapore;
MSIG: one of Asia's leading general insurers;
Deloitte: one of the "Big Four" accounting organizations;
Zerion: a team of expert technologists who work with disruptive companies in the world of finance.
How large their community is?
37 Reddit subscribers, close to 5,000 Twitter followers and more than 37,000 Telegram channel members. The community is currently most interested in the token sale.
What other similar projects are?
InsurePal, InsureX
---