Injective Protocol Price Pumps 100% in 30 Days, Traders Predict Web3 Coin DeeLance Has 10X Upside Potential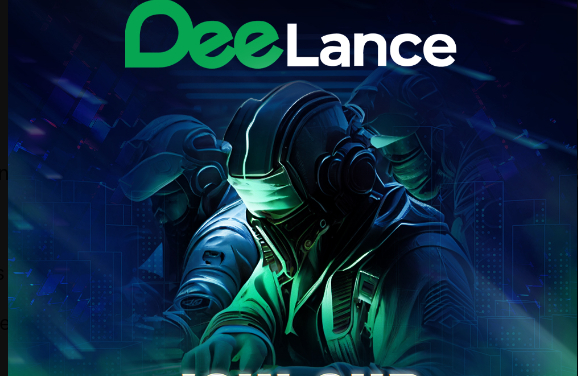 The crypto market has enjoyed a significant rally in recent times, and the Injective Protocol project is one of the coins that has seen a significant increase in market value.
Following its massive surge in value, the coin experienced a massive 100% pump in 30 days, and investors are excited about its consistent performance.
While it might be a snatch for investors, DeeLance, a new Web3 freelance platform, is also making waves.
Injection Bull Posts Over 100% Gain in 30 Days
Launched in 2018, the Injective Protocol is a blockchain network built for finance.
The platform offers developers unique features, such as plug-and-play financial infrastructure primitives, decentralized bridges, oracles, and a composable smart contract layer with CosmWasm.
This enables developers to build powerful DeFi applications easily and allows anyone to access financial services without an intermediary.
One of the most notable features of this platform is the use of a readily available fully decentralized MEV-resistant on-chain order book.
At press time, the $INJ token is trading at $7.9, indicating an uptrend of 7.2% in the last 24 hours.
While this may appear impressive, its long-term rallies have investors looking for more buying opportunities.
$ INJ's seven-day price performance has seen it rise by 40.61%, while its 30-day monthly growth has been near-perfect, with the digital asset rallying a whopping 94.39%.
According to its three-month performance, the ERC-20 token is currently up 386%, which is quite impressive.
Its long-term indicator, denoted by the 200-day moving average (MA), is trading at $2.69, while its short-term 50-day MA is at $4.58, showing strong potential for the project's continued bullish momentum.
The relative strength index (RSI) has an indicator figure of 77.28, showing the asset is seriously overbought.
Its moving average convergence and divergence (MACD) also indicate a strong buying signal, with the blue trendline riding bullish above its bearish counterpart.
The $INJ coin is not the only crypto coin doing remarkable numbers in the market.
Another great coin investors should keep an eye out for is DeeLance's native token, $DLANCE, which has an even better chance of generating massive exponential profits.
DeeLance Project: The Freelancing Revolution?
The blockchain chain ecosystem has recently introduced several disruptive industry innovations since its inception.
The DeeLance ecosystem, like most blockchain projects before it, is based on simplicity, convenience, and a decentralized system with no reliance on a third party.
Because of its unique features, this groundbreaking concept is a positive development for the freelance industry on many levels.
DeeLance, released in March, is a next-generation freelancing and recruiting platform incorporating decentralized Web3 technology.
The project is poised to become the future of freelancing owing to its ability to revolutionize how freelancers connect with potential buyers on the Metaverse and Web3 space.
The DeeLance platform was created to address corporate greed, work theft, and high fees common in existing freelance models.
Furthermore, by integrating blockchain technology, introducing non-fungible tokens (NFTs), digital tokens, and, most importantly, the metaverse, the platform aims to provide a more secure future for freelancing.
Other notable features include the absence of third-party apps, lower gateway and payment fees (only 2%), and an escrow payment structure based on smart contracts.
This ensures that employer funds are kept secure until the transaction is fully approved.
The platform's brilliance is its ability to provide freelancers with digital ownership of their work in the form of NFTs and digital tokens.
DeeLance Metaverse Concept
DeeLance is developing a novel idea using metaverse technology, which has gained widespread recognition globally.
The goal is for users to be transported to virtual realms globally and freelancers to have access to a metaverse office workspace.
Employers can visit freelancers in their metaverse workspaces and interact with them in real-time via voice or video conferencing.
In addition, freelancers can use the $DLANCE token, which is currently on presale, to purchase virtual land in the metaverse.
$DLANCE Token Utility and Presale
The $DLANCE token is used within the platform's ecosystem to buy NFTs, land, and offices in the metaverse.
The tokens are located on the Ethereum blockchain and have a total supply of one billion.
At press time, 1 $DLANCE token currently stands at $0.025 USDT and has raised over $161,000 in presale.
Crypto experts believe the project's innovative recruitment strategy will likely put it on the map as one of the best assets to watch in the coming weeks.
Disclaimer: The Industry Talk section features insights by crypto industry players and is not a part of the editorial content of Cryptonews.com
---