Indian Crypto Players Want Bigger Role In Shaping Regulation As Ban Is Less Likely
Disclosure: Crypto is a high-risk asset class. This article is provided for informational purposes and does not constitute investment advice. By using this website, you agree to our terms and conditions. We may utilise affiliate links within our content, and receive commission.
As India's Finance Minister and a member of the Lower House of Parliament both gave encouraging statements over the past weekend, local crypto industry players want to have a bigger role in shaping the regulatory landscape.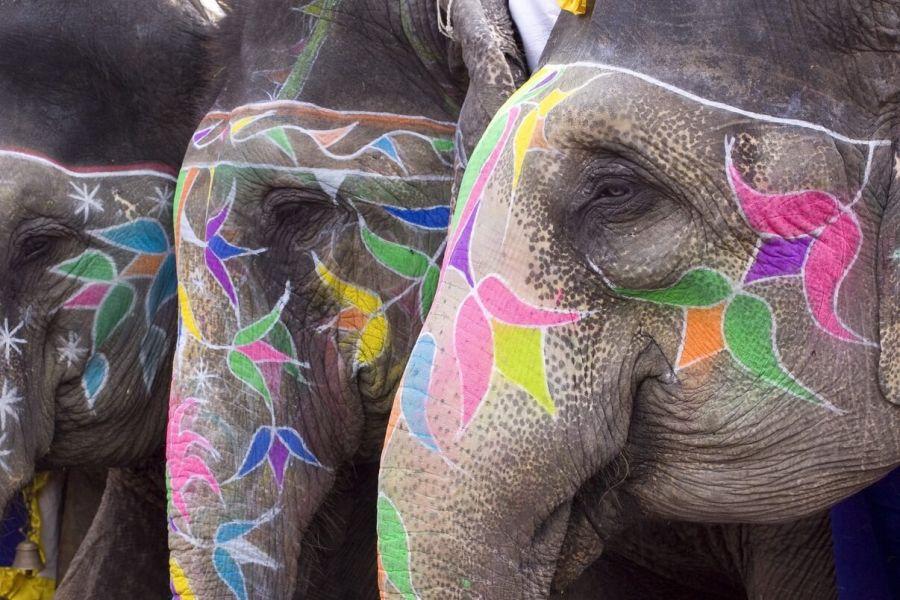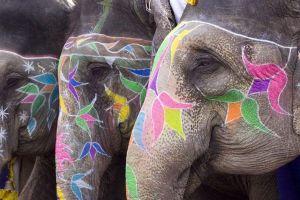 The news came from India, as on March 5, as the country's Finance Minister Nirmala Sitharaman said that the government is not looking to go to the extremes with crypto, suggesting that they don't plan to ban it, but that they are looking into a way to enable crypto innovation.
The central Reserve Bank of India (RBI) "will take a call on what kind of unofficial cryptocurrency will have to be planned and how it has to be regulated. But also, we want to make sure that there is a window available for all kinds of experiments which will have to take place in the crypto world," said Sitharaman in a CNBC TV18 interview.
The minister stressed that the technology is moving fast, "we can't pretend that we don't want it," she said, adding that the government is not "closing [their] minds." She also suggested that the government is aware that the rest of the world is waiting to see what this one of the leaders in fintech will do regarding crypto.
"Therefore, it's not as if we're going to look inwards and say 'no, we're not going to have any of this' – there will be a very calibrated position taken," said Sitharaman.
Meanwhile, Minister of State for Finance Anurag Thakur said on Saturday that the government is open to looking into blockchain and cryptoassets, to explore and evaluate them, as well as encourage new ideas, but said that they need to ensure national security as well.
He added that a high-level Inter-Ministerial Committee (IMC) has submitted their report – the government will look at their recommendations on digital currencies, and "the legislative proposal, if any, would be introduced in Parliament following the due process," Thakur said.
Theory and practice
While thanking Thakur for openly discussing crypto regulations, Binance-owned Indian crypto outfit WazirX CEO Nischal Shetty requested that crypto industry of India be included in the regulatory process as well, saying: "Inter-Ministerial Committee has theoretical knowledge. WE have practical knowledge."
Shetty finds that India's leaders have shown "positive interest" in crypto, that the Finance Minister's comments "made it clear that India will compete globally in Crypto," and that "we can now be sure that the leaders of India are pro innovation and they'll help the youth of India to innovate and grow."
Similarly, Balaji Srinivasan, an angel investor and entrepreneur, the former Chief Technology Officer of crypto exchange Coinbase and General Partner at Andreessen Horowitzex, described Sitharaman's statement as "very promising […] in support of crypto."
Sumit Gupta, Co-founder and CEO at CoinDCX was quoted as saying that "the FM's stance on 'considering a calibrated approach' is an encouraging sign." He added that they have always reiterated the need for regulation, taxation, and transparency for the sector, and that they "believe crypto as an asset has huge potential and if properly administered can help India earn sizeable revenue."
Meanwhile, Unocoin CEO Sathvik Vishwanath faced former finance secretary Subhash Chandra Garg in a debate on crypto, turning the eyes of the media and the public towards the issue. It was reported that following the debate, 62.2% of Times of India readers thought the country shouldn't ban crypto, and 67.6% thought Vishwanath presented his arguments better.
Paid in crypto
Meanwhile, The Times of India reported that there is a "desire for digital money" expressed by new-age tech companies' young workforce. The companies are using workarounds to pay the employees – they register the company in a crypto-friendly country, or record the payment as a rupee transaction, but facilitate the conversion of the rupee into crypto.
"For employers, this is a quick and easy transaction, while for employees the lure is the possibility of the crypto appreciating in value," said the article.
Opinder Preet Singh, head of a crypto hedge fund Chain Asset Capital, is quoted as saying that "with too many legal regulations and lack of clarification on recognizing cryptocurrency in India, we have registered our company in a crypto-friendly jurisdiction abroad. This allows us to pay salary, bonuses, and incentives or spend money in India and also around the globe, especially for freelancers hired overseas."
__
Learn more:
– India's Crypto Community Fights Back As Ban Bill Turns Into Tiresome Soap Opera
– Indian Central Bank Playing by Same Anti-Crypto, Pro-CBDC Rules as China, EU
– Can't Beat Crypto Regulators? Educate Them
– OKEx CEO Says Indian Crypto Ban 'Unlikely', Has 3 Scenarios in Mind
– Nigerian Senators Blast Central Bank For Its Crypto Ban
– India's Crypto Ban to 'Get Thrashed', while Unocoin Gains 100s of Users Daily
---