In 'Unbiased' Research Binance Criticizes Ethereum, Praises Own Chain
Disclosure: Crypto is a high-risk asset class. This article is provided for informational purposes and does not constitute investment advice. By using this website, you agree to our terms and conditions. We may utilise affiliate links within our content, and receive commission.
Major crypto exchange Binance came out with their report which compares and analyzes a number of token standards across blockchains: the influential company is praising its own recently launched product, while criticizing many others'.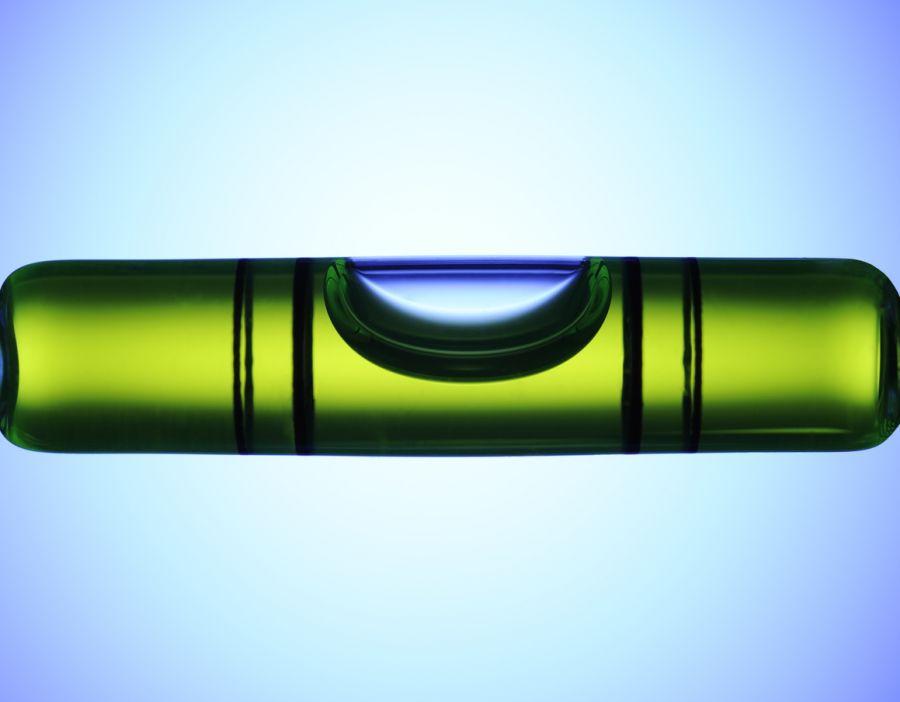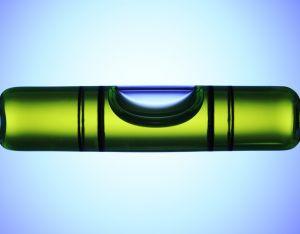 After going over token standards across more than twenty blockchains and second-layer architectures, as the report claims, it then focuses on the "largest and most-used blockchains" that support dapps (as classified by DApp.Review), these being: Ethereum, Tron, EOS, IOST, Steemit, Ontology, NEO, Tomochain, and Binance Chain, the five months old native blockchain of Binance. However, the list does not include some major projects such as Ethereum Classic (15th by market capitalization), which also supports dapps, while adding Tomochain (116th by market capitalization), which recently contributed 3,000 TOMO in BNB (c. USD 2,000), the native token of Binance, to the Binance Charity initiative.
Binance Research claims it "provides in-depth analysis and data-driven insights of digital assets by generating unbiased, institutional-grade research reports for investors in the crypto space."
The report describes Ethereum, with its "hundreds of thousands" of tokens issued and many token standards in progress or developed, as "the most used blockchain worldwide" currently, for developers to issue new tokens. It also draws a line and on the one side puts the constructed standard, which is "a blockchain whose tokens are supported as part of a smart-contract function", the "most famous example" of which is Ethereum, but TRON being a "familiar" example too. On the other side, it places a native standard, which "natively supports the creation of specific tokens on its chain", "a prime example" of which is Binance Chain, with the BEP-2 standard.
The report says that one of Ethereum's major issues is the scalability, which can lead to high gas fees and slow transactions, adding that while "this can be interpreted as a sign of the popularity of the blockchain, newer blockchains have begun to compete in different segments." The scalability problem is also the reason why the 2017 initial coin offering projects, which aimed to build a variety of utility systems on the base Ethereum layer, failed to realize those goals, the report claims, adding that "the most significant use case" of Ethereum in this period "remained as the actual raising of funds for these projects".
Meanwhile, other blockchains are working on "more specialized and niche areas", with two examples being named: TRON, which the report finds has "more efficient distributed storage solutions and transactions leading to better support for Gaming", and Binance Chain "with transaction speed and order matching for transfers and trading."
While Ethereum has the highest count of tokens on its blockchain, "the vast majority" of them is "on-chain spam," meaning that they are worthless "owing to the issuance cost limited to the deployment of a smart contract", and this is the case on other competing blockchains as well. "On the opposite", the report finds, "the Binance Chain has the second largest amount of positively-valued tokens, after Ethereum", more than 130 tokens issued as BEP-2, despite it being the most expensive to issue a token.
Furthermore, blockchains such as Steemit or EOS rely on a contribution model, needing resources, and blockchains like Ethereum, Tron or Tomochain rely on gas fees to transfer tokens, with some of those fees on Ethereum often going above USD 0.3 for a transaction, which can stand in the way of on-boarding. "Eventually, some blockchains like Binance Chain have fixed transaction fees," the report concludes. Additionally, users must use ether to pay for the fees on Ethereum, while blockchains like Tomochain and Binance Chain allow the users to pay the fees "in any valuable asset."
However, the report finds that a solution for the scalability issue may be found in layer-2 scaling solutions, such as Celer Network or Matic (both project raised millions on the Binance Launchpad platform), or the Plasma upgrade of Ethereum, which would also allow users to transact at near-zero fees, while some drafted EIPs (Ethereum Improvement Proposals) could lead to the ability for the users to pay gas fees in different units than ether.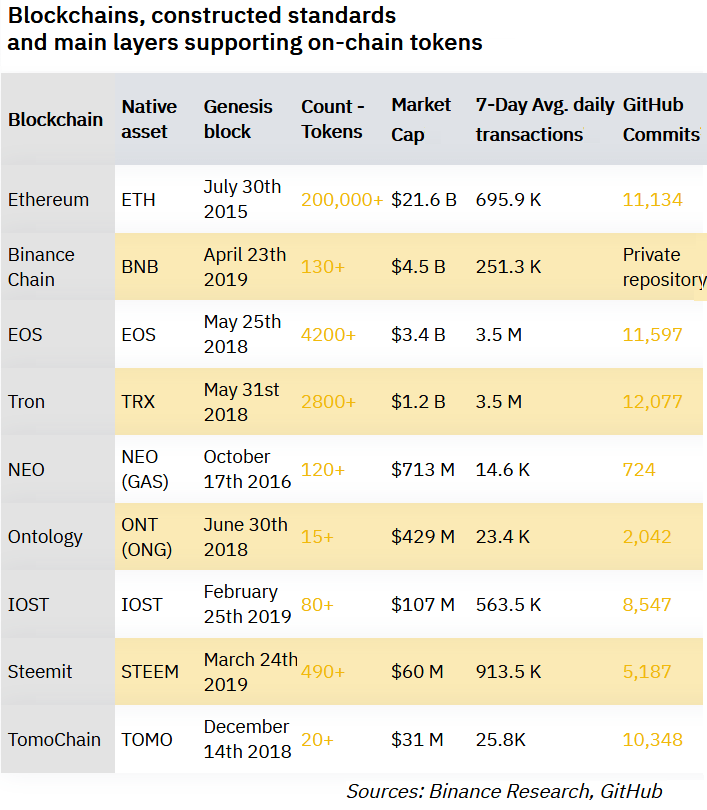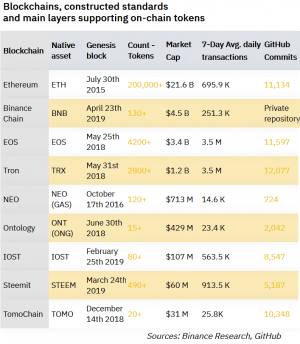 As previously reported, some crypto projects migrated to Binance Chain, leaving the Ethereum blockchain.
The reactions to the report varied, with some people praising it, and other criticizing it. Twitter user Shelley commented on Ethereum saying that while it's "the undisputed champion for issuing utility tokens", it lacks "the right stuff to issue Security Tokens." And while some wondered why Stellar is included in the list, but XRP is not, others thought that the report is biased.
Meanwhile, there was a disagreement just recently over the issues of speed and capacity of existing blockchains between CEO of Binance, Changpeng Zhao (CZ), and co-founder of Ethereum, Vitalik Buterin, with CZ finding these not a problem anymore and that they are "largely solved", while Buterin still sees them as a major issue, saying that they are "not solved at all".
_____
Read more:
Ethereum vs. EOS vs. Tron vs. Tezos – How do they Compare?
Has the Bitcoin-Ethereum Rivalry Hit New Heights of Hostility?
---