Immediate Peak Review – Scam or Legitimate Trading Software
Disclosure: Crypto is a high-risk asset class. This article is provided for informational purposes and does not constitute investment advice. By using this website, you agree to our terms and conditions. We may utilise affiliate links within our content, and receive commission.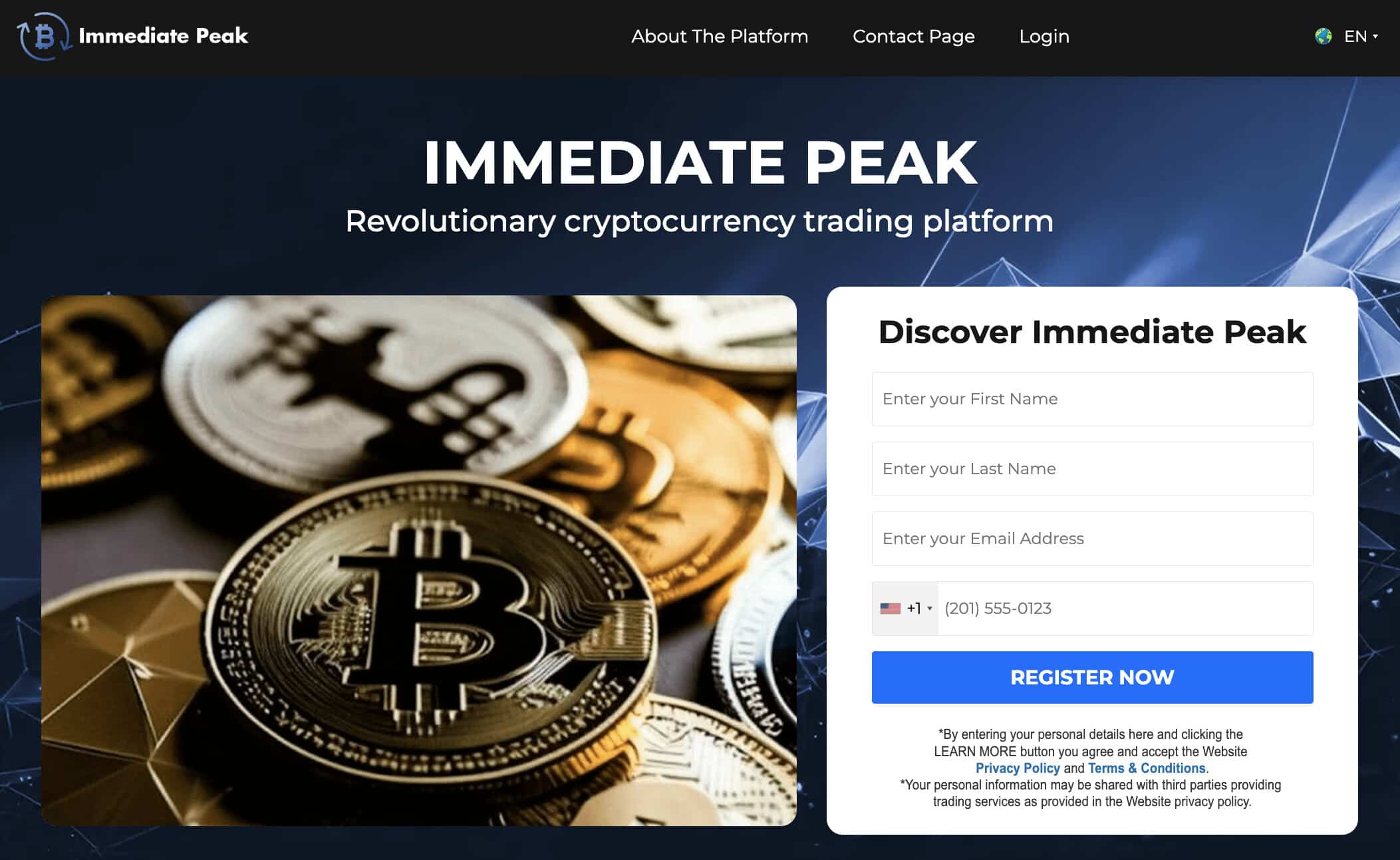 Disclaimer: The text below is an advertorial article that is not part of Cryptonews.com editorial content
Claiming to be packed with multiple trading modes, AI integration and more, Immediate Peak has managed to garner attention among crypto traders recently. While there has been a constant increase in the number of trading platforms, this new platform supposedly boasts of a variety of features that one may rarely find in others.
But what are these features, and are they legitimate? Let us find out in this review, by identifying various critical parts of the platform and assessing them one by one.
Immediate Peak Summary

Before getting started with the complete review, let us have a quick look at the platform and understand what the platform claims to be all about.
| | |
| --- | --- |
| Supported Crypto | Commodities, forex, stocks, and cryptocurrencies |
| Success Rate | Not audited |
| Available on Mobile? | No Immediate Peak app |
| Fees | None |
| Customer Support | Available for customers, non-users can enquire via the contact form |
| Withdrawal Speed | It can take up to 24 hours |
| Minimum deposit | No mention of a minimum deposit |
Cryptocurrencies are unregulated. Trading with unregulated brokers will not qualify for investor protection
What is Immediate Peak?

A 'gateway to the future of cryptocurrency trading' – that is how the Immediate Peak platform describes itself. According to the website, it is a sophisticated platform dedicated to cryptocurrency trading, portfolio management, and data analysis.
Instead of limiting its support to top cryptocurrencies like Bitcoin or Ethereum, Immediate Peak has also set up support for a variety of other altcoins, making it a one-stop destination for all trading needs, as the website states.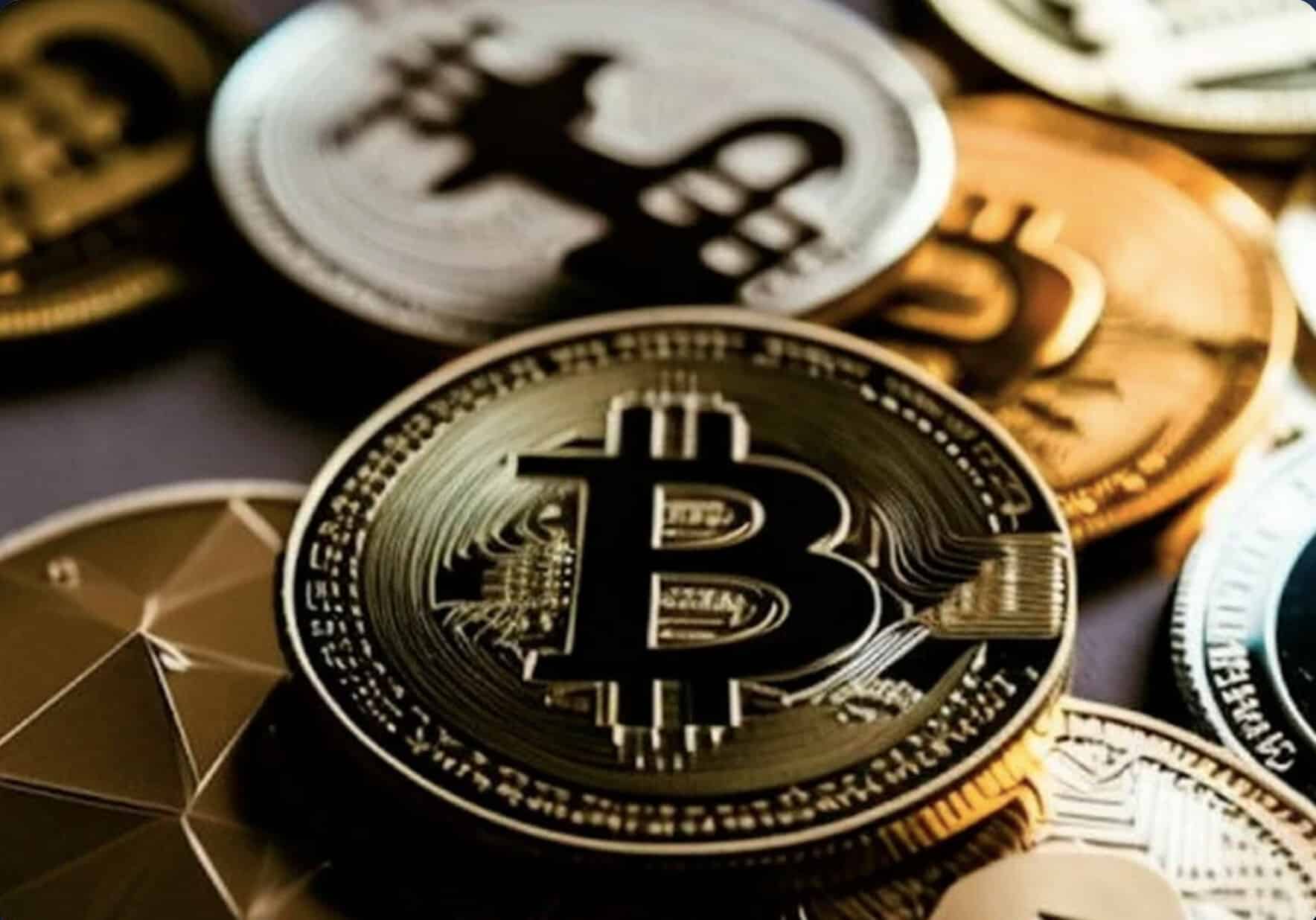 The Immediate Peak website gives off a user-friendly vibe. The platform, while claiming to be packed with advanced features that traders can use to strategically enhance their trades, appears to have been designed to cater to both new and seasoned traders. This is achieved by providing a wide suite of trading tools while also offering detailed explanations for each element of the platform, aiding a novice in understanding their purposes.
It claims to facilitate a profound understanding of market trends and movements by supplying valuable data insights, analytical reports, and a range of trading assets, including well-known and lesser-known cryptocurrencies. Essentially, the idea behind Immediate Peak is to facilitate trading for users while also giving them an opportunity to potentially make more profitable trading opportunities by providing access to multiple services and tools.
These tools include progressive market analytics with popular AI strategies, versatile trading options, a wide selection of cryptocurrencies, and a highly intuitive dashboard where one can view their trade data in a visualized format. Immediate Peak apparently also offers tools for regular portfolio rebalancing. This practice typically involves thoroughly evaluating asset performance and adjusting their allocation to ensure alignment with users' financial objectives and diversification targets, which, if true, can be highly beneficial for traders.
Immediate Peak Pros and Cons

Immediate Peak claims to be an ideal trading platform, and we identified several features to attest to this claim. However, there were also some other factors that we found which you must be aware of. Here are those factors in a pros and cons format for your better understanding.
Pros
Claims to employ AI-based trading strategies
Claims to have portfolio rebalancing
Supports multiple cryptocurrencies
No fees charged for using the platform
Appealing website interface
Claims to have a high-quality trading dashboard
Cons
No dedicated mobile application
Not available in the USA
How Does Immediate Peak Work?
The Immediate Peak website mentions a wide variety of features for traders. However, it lacks clarity regarding the software or algorithms involved in its creation. It also lacks certification and auditing, which could provide insight into the platform's creation process, winrate and operational mechanism. The platform only provides a basic description of the trading experience for the end user.
The process is fairly simple – a trader registers on the platform, deposits a minimum amount, and starts trading. Once they begin, they have the opportunity to trade on multiple assets. If they plan to trade cryptocurrencies, they will have access to a variety of coins, which can be traded using a dashboard displaying comprehensive data about the chosen cryptocurrency. They then have the option to take control of the trade themselves or leave it entirely to the trading robot employed by Immediate Peak.

If the platform is allowed to make trades on the user's behalf, Immediate Peak will handle placing the order at the right time and exiting the position based on its algorithms.
The platform also features an option where you can learn from expert traders, copy their trades, and potentially become profitable yourself. Users may even earn by trading. For this, they are supposed to accumulate points through trading, referrals, and participation on the platform. Once they have accumulated enough points, they may redeem them for attractive bonuses and discounts.
However, specific details regarding the minimum points required and the basis for their allocation to users have not yet been specified on the website.
With this platform, users can expect to experience a more streamlined and efficient trading process and gain access to a range of features that make it easier to stay on top of market trends and make informed decisions.
Immediate Peak Key Features

While a majority of the claims made by Immediate Peak are unverified, we identified some features which are unique and if indeed available, could be beneficial for traders.
AI Integration
While the platform doesn't exactly specify how the AI integration element can help traders in their trading journey, it does mention that it can help them strategize their trades better. Since AI will be able to gather information, compile it, and provide a more refined strategy, it could be an easy, but potentially fruitful way of making profits. If the trading robots are also employed by the said AI, then it will be possible for them to not even have to worry about opening or closing positions, since the AI will be able to do all these actions.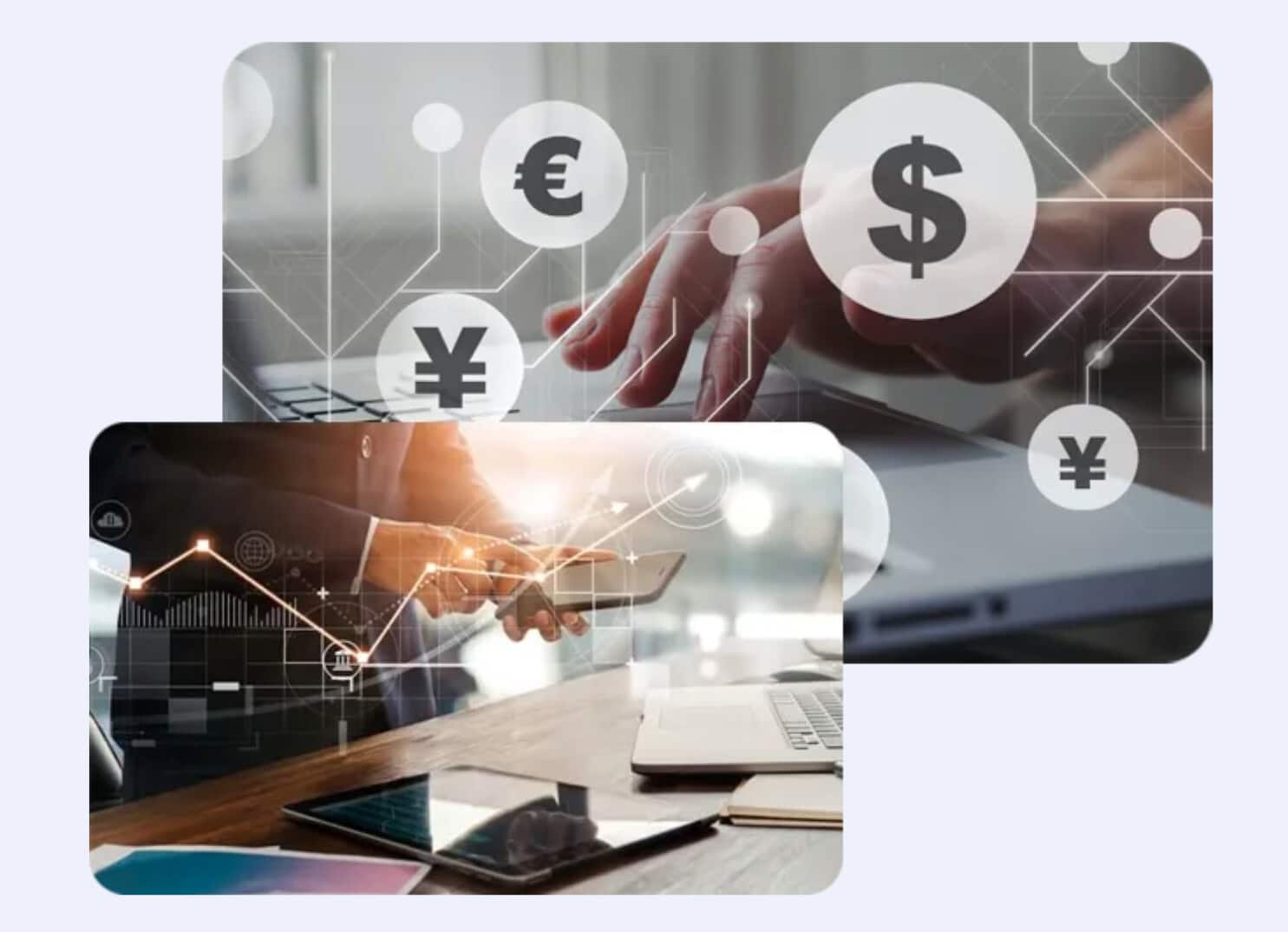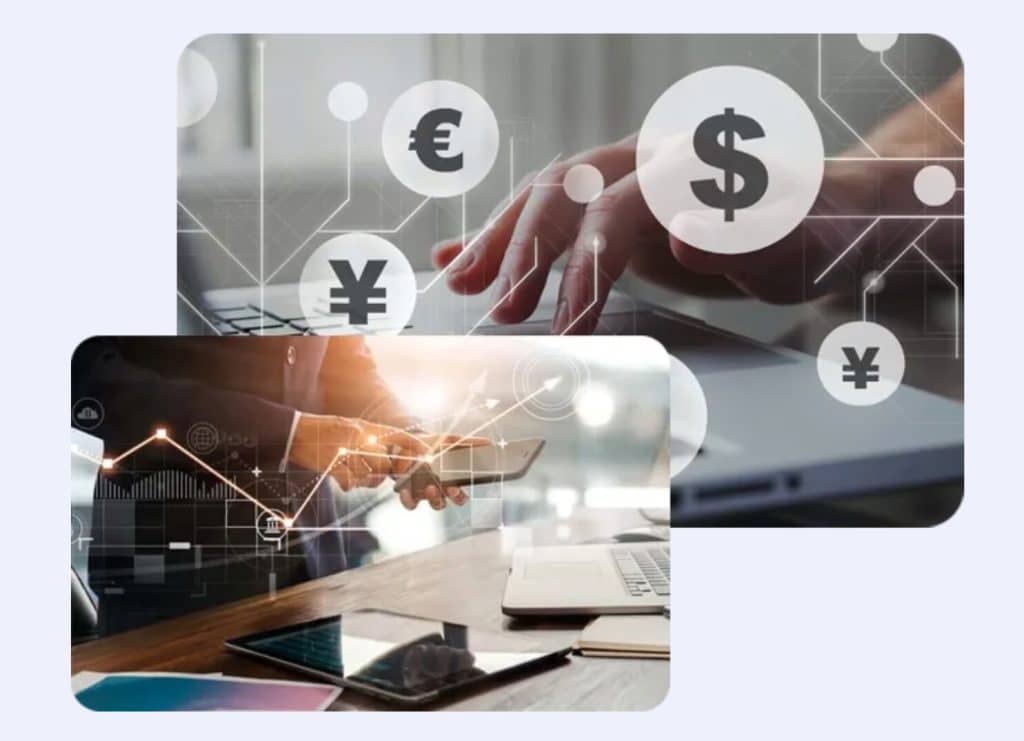 Earn by Trading
As we saw above, the platform mentions that traders can start earning not just by trading on the platform, but also by using it more effectively. Essentially, for every trade you make, you accumulate a set amount of points, the criteria for which are yet to be disclosed on the website. Once you accumulate a certain threshold, you will be able to redeem those points in exchange for exciting rewards that can be highly beneficial for you.
Support for Multiple Cryptocurrencies
It is now common for a single platform to offer support for multiple assets. The Immediate Peak platform is also apparently one of them. However, when it comes to cryptocurrencies, a majority of platforms prefer sticking to the popular ones due to the fear of liquidity shortage. Immediate Peak, however, has enabled support for the top as well as a variety of emerging cryptocurrencies. Naturally, this too is a claim and the total number of cryptocurrencies supported by the platform hasn't been mentioned anywhere on the website.
Social Trading Feature
Now, when it comes to trading, a huge chunk of investors may be unaware of complex terminologies like technical indicators, candles, etc. This is where the social trading feature that Immediate Peak claims to offer may come in handy. They will apparently be able to use the platform to copy trades of other expert traders, which could potentially help them generate a better ROI.
High Security
While there is no certification showcasing the authenticity of audits conducted by top security agencies, the Immediate Peak platform does mention that it has a highly secure system, which safeguards user funds at all times, and prioritizes securing the information of users.
Cryptocurrencies are unregulated. Trading with unregulated brokers will not qualify for investor protection
Immediate Peak Account Fees

The Immediate Peak website has clarified that it does not charge any kind of fee for using its platform. While it is common for trading platforms today to not charge a substantial fee, they usually do levy some kind of commission which Immediate Peak claims to not do. This, however, is a claim made by the website, which is why we would suggest you conduct thorough research before actually using the platform and check for any hidden charges.
Immediate Peak Minimum Deposit

When it comes to minimum deposits, trading platforms similar to Immediate Peak usually mention a set amount, which may range from $100 to $250. However, this is not the case with the platform, as it has not specified a minimum deposit amount anywhere across the website. So it may be a good idea to get in touch with customer support to get more clarity on this matter.
Immediate Peak Compatible Devices

Immediate Peak has been characterized as an internet-based solution that can be operated on any device supporting a web-based browser. This may include mobile phones, laptops, and PCs. However, the specific versions or software it can be used on haven't been specified on the website.
Is Immediate Peak Legitimate or a Scam?

Labelling Immediate Peak as a scam may not be the most appropriate approach. However, there are a number of discrepancies surrounding the crypto trading platform that raise doubts about its legitimacy. One of the primary concerns is the lack of prior information available before depositing funds, which is not ideal. Additionally, the absence of social media handles or other means of contact with the platform prior to registration and deposit is noteworthy.
Despite boasting great features, Immediate Peak fails to offer any evidence to substantiate its claims. Because of this lack of information, we are unable to provide a definitive answer. Thus, we strongly advise that potential users exercise caution if considering trading on this platform in the future.
Immediate Peak Customer Support

Immediate Peak does claim to have round-the-clock customer support set up. While the specific support options available to a user have not been specified, it is likely that options like live chat, phone, or email support may be available. For users who have a query but are not registered as users yet, they may need to get in touch with the customer support team through a contact form provided on the website.
How to Use Immediate Peak?

If you are considering Immediate Peak for your trading needs and have read the review, here are the steps to follow to register and start using the platform:
Step 1 – Visit the Website and Register
To begin using Immediate Peak, first go to their official website.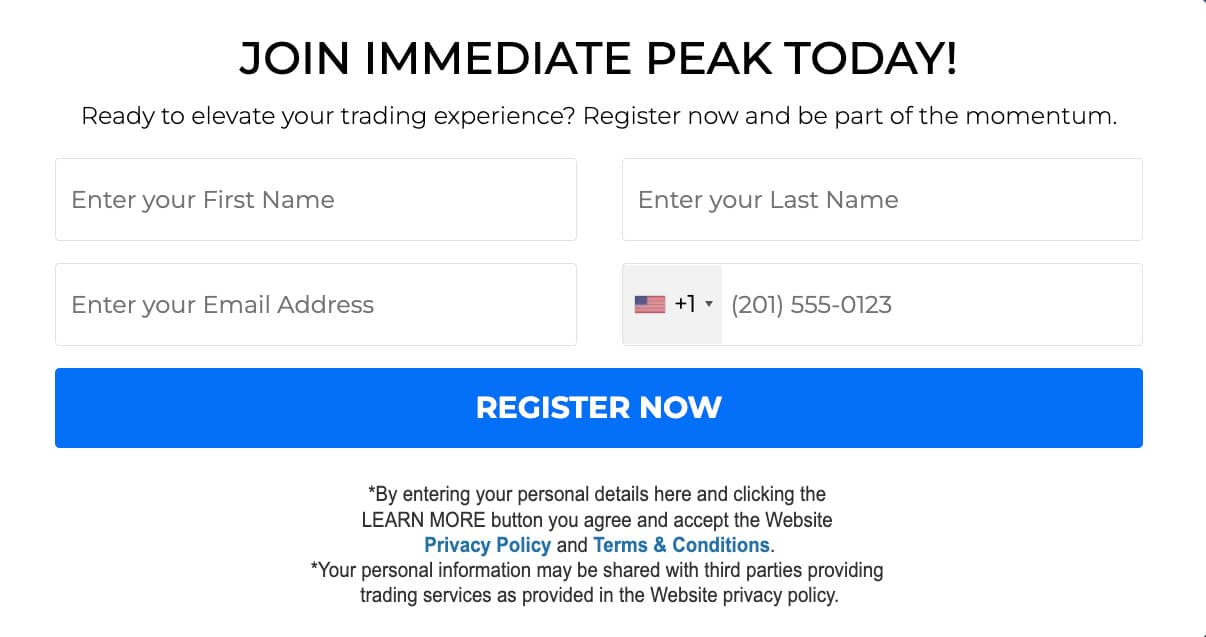 Then complete the registration process on the homepage by providing your full name, email address, and phone number.
Step 2 – Deposit Funds
After creating your account, the next step is to deposit funds. You will need to make a deposit in order to access the trading dashboard and start trading. Immediate Peak accepts various payment methods, such as credit cards and supported e-wallets, for making deposits.
Step 3 – Start Trading on Immediate Peak
Once your deposit has been made, you can select an asset and begin trading on the Immediate Peak platform. It's crucial to remember that trading involves risks, and users should always conduct thorough research before investing in any platform.
Additionally, it is recommended to start with a small amount of capital and gradually increase it as you gain more experience and knowledge about the platform.
How to Delete an Immediate Peak Account?

No details have been mentioned about the deletion process of an Immediate Peak account. Therefore, it is advisable for users to get in touch with the customer support to get better assistance in this matter.
Who is the Founder of Immediate Peak?

Immediate Peak has witnessed an increase in traction and searches since its launch. Nevertheless, there is no information available about the creator or the team of developers associated with the project. In fact, there is also a lack of data concerning any of the core team members or employees. However, this may not necessarily be a cause for concern, as it is a common practice among developers in recent years to stay anonymous.
The Verdict

While Immediate Peak may seem to be an appealing option for crypto traders, it is paramount to exercise caution and fully comprehend the associated risks before committing any funds. The lack of transparency and dependable information about the platform poses challenges in confirming its legitimacy. It is strongly recommended that potential users exercise caution and conduct their own thorough research before getting involved with the platform.
Cryptocurrencies are unregulated. Trading with unregulated brokers will not qualify for investor protection
Immediate Peak FAQs

What is the minimum deposit of Immediate Peak? 
The minimum deposit of Immediate Peak has not been mentioned anywhere on the website.
Does Immediate Peak provide customer support?
Yes, Immediate Peak claims to have a 24/7 actively available customer support system, which can be used by users. However, non-users of the website don't have this option, and may need to get their queries answered by sending them to the contact form available on the website.
Who are the founders of Immediate Peak?
There is no information about the founder or core team behind the Immediate Peak platform. This is common since developers often prefer staying anonymous in the industry.
---