IMCoin Revolutionizes The Market With a New Concept: Hybridcoin
Disclaimer: The text below is a press release that was not written by Cryptonews.com.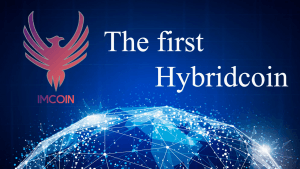 The objective of IMCoin is to be the first Hybridcoin on the market, giving its holders the possibility of having an asset backed with an audited and public underlying where the money from the sale of the token is entered, but which in turn tries to increase in value. to positively impact the price of the coin. In this way, we consider that both the Stablecoin and Performance Coins public can be interested in and benefit from IMCoin. People who invest in Stablecoins will no longer have to sacrifice profitability for stability and people who invest in cryptocurrencies will no longer have to sacrifice stability for returns.
IMCoin also has a project to create a stable and profitable business model using cryptocurrencies as a security deposit, as well as an investment asset. Our model aims to facilitate access to credit to IMC users, based on the security and transparency of Blockchain technology with its platform. There you can become a lender or a borrower.
In addition, within our platform there is the possibility of using "Lucybook" a commercial accounts auditor for all markets such as fx, futures, stocks, cryptocurrencies and others. It will become a fundamental tool for traders who want to show their trading results, verified by a tool based on blockchain technology for the validation of transactions. It will also become a fundamental tool for the future appearance of other Hybridcoins that want to be audited.
Token sales:
Start: May 15, 2019 (9:00 AM GMT)
Ends: April 15, 2021 (11:00 a.m. GMT)
Number of tokens for sale: 100,000,000
Initial token price: 1.00 USD
Current token price: $ 1.74 (updated based on underlying)
January 2021 projected price: $ 2.00
Token currently sold: 18,966,431
Minimum purchase amount: 100 IMC
Web: https://www.imcoinproject.com
Instagram: https://www.instagram.com/imcoinok
Facebook: https://www.facebook.com/imcoinok
Email: [email protected]
---