IEO Fans Just Got New Platform to Compete On: Gate.io Startup
Nowadays, the idea of exchanges offering fundraising platforms for young projects seems to be everywhere, with competition steadily increasing as more and more exchanges join the fun. The most recent example comes from cryptocurrency exchange Gate.io, which just launched its so-called Gate.io Startup, a token sale platform that will hold its first sale on April 22nd.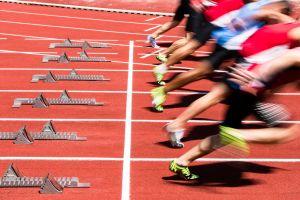 The first initial exchange offering (IEO) project that Gate.io Startup will host is called Crypto Neo-value Neural (CNNS) and intends to build a "vibrant blockchain ecosphere to facilitate users to discover, invest in, and exchange information and values of crypto assets," according to the announcement. The total supply that the platform is looking to sell is 600 million CNNS: 150 million in Tether (USDT) and 450 million in Gatechain Tokens (GT).
However, since recently launched Gatechain Tokens are not yet available for trading - which will happen after the second phase of distribution, which started on April 15th - 1 GT will be worth 0.6 USDT, and will be adjusted according to the GT daily opening price between April 25th and May 25th. At the price of 0.006 USDT for 1 CNNS, the project will raise USD 3.6 million if the whole supply is sold out.
A single individual can buy no less than 20,000 CNNS and no more than 500,000 CNNS, and the Startup adds, "If the project cannot fulfill its fund-raising goal within the given time [between UTC 4:00 and UTC 6:00 on April 22nd], users will get refunded and the project will be delisted."
"IEO platforms in general are going to be really interesting because we're gonna be able to do the due diligence for users, because a lot of those users who invested in initial coin offerings didn't necessarily do their due diligence. One of the big ways that we're going to be different is that we're not going to require projects to be raising in Gatechain Token or in our own coin," Marie Tatibouet, Chief Marketing Officer at Gate.io told Cryptonews.com, adding that they don't charge a listing fee.
The company has launched its native token called Gatechain Token, which will power its Gatechain decentralized exchange, set for launch in Q4 of this year. Gate.io recently raised USD 64 million in crypto for the project. Currently, the only way to obtain GT is to buy so-called POINTs, which serve as a way to deduct trading fees and similar operational costs at the exchange, and get GT as a reward at a maximum rate of 2.5 GT to 1 POINT. In a recent blog post, the exchange announced they had received USD 3 billion worth of orders placed during the first phase of the POINTs sale and GT distribution.
Gate.io thus joins the likes of Binance, OKEx, and Bittrex - all of which have their own token sale platforms - in the so-called "killer app" club, coined by Binance's CEO Changpeng Zhao in February this year.
In April, OKEx said that their first IEO lasted 'one second' after investors showed a strong interest in the Blockcloud project. OKEx and Binance are yet to announce their new IEO projects.
Meanwhile, Bittrex announced on Wendesday that their next IEO project is Ocean Protocol (OCEAN), a decentralized data exchange protocol to unlock data for AI, that aims to raise c. USD 6.8 million during the token sale, which is scheduled on April 30.
---