IDAX Exchange Introduces IDAX TOKEN
Disclaimer: The text below is a press release that was not written by Cryptonews.com.
_____________________________________________________________________________
If a platform doesn't have its own token, it's like a family without a photo album.
In order to build a more perfect world, IDAX (www.idax.pro), one Of the top 10 digital currency exchanges in the world, further introduces IDAX TOKEN with the attributes of stock, brokerage, currency, IDAX, referred to as IT.
The advent of IT will further make members of the IDAX family feel the value companionship. We look forward to the adoption of the world, and we look forward to more "you" for trading, because trading is infinite…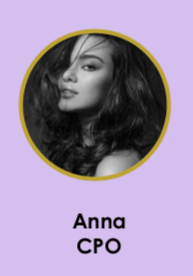 Anna, IDAX CPO shared her opinion :
«The emergence of IT solves many problems, including the primary problem of technical architecture – The technical framework of many trading platforms is often elementary, and various functions are simply and roughly pieced together to build up a trading platform. This seemingly effective approach has flourished in the era of interconnection, but the development of the industry needs more professional teams to support, and can handle concurrent transactions quickly and steadily. The trading platform must improve the efficiency and fault tolerance of the system from the bottom to ensure the security of the users' capital. Another important point is the problem of low quality of service , the problem of poor product experience , the problem of low security and stability , also it solves the problem of lack of multilingual support. At the same time, IT makes IDAX more perfect in three aspects: IT ecological value, community value and application value.»
According to the rumours, the total amount of IT issuance will be 200,000,000, and this number will never be increased.
So what is IT and what is the story behind it? IT was initiated by IDAX, and GBC Group Genghis Khan Bank of Mongolia co-issued and supervised decentralized blockchain assets. It is a currency based on ERC20 public blockchain.
Watch the latest reports by Block TV.
IT is the certificate token issued by IDAX platform to realize the efficient and interactive circulation of value in the platform. IT is used as the value certificate to transfer in the platform ecology and promote the active collaboration between the platform community and users.
Perfect Combination with Product Ecology As a platform TOKEN, we will take IDAX TOKEN (IT) as the cornerstone in the future, access and expand our increasingly perfect product ecosphere, so that IT holders can fully feel the benefits we should enjoy by viewing the holders as the common interests of the platform in other scenarios besides transactions. All new and old uses can see all the information on the official website of IDAX (www.idax.pro)
The core team will strive to build an exchange ecosystem with IT tokens as the core, pursue distributed autonomy of the platform, and gradually improve the self-circulation system.
Ultimately, it will become an ecosystem in which everyone participates and benefits.