ICOs Are Securities and Should Be Regulated as Such: SEC Chairman
The US Securities and Exchange Commission (SEC) has clarified its stance on initial coin offerings (ICOs), saying that these tokens are securities and should be regulated as such.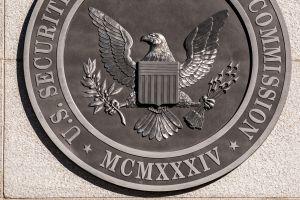 The remarks were made by SEC Chairman Jay Clayton during a town hall meeting called "Invest in America" in Atlanta, Georgia on Wednesday.
"Blockchain technology has incredible promise for securities and other industries," Clayton said, adding that "much of what I have seen in the ICO or token or ICO space, is a security offering… I don't know how much more clear I can be about it."
During the discussions at the public forum, which was live-streamed on the SECs website, the agency also said that they welcome the innovation that blockchain technology brings, but they remain very cautious towards potential fraud and investment schemes that involves individual investors.
Commissioner of the SEC, Kara Stein, added:
"[Cryptocurrency] has the potential to reduce the cost of investing. It could decrease the cost of capital allocation. We are being challenged, we are being disrupted like everybody else is […]"
The SECs approach to ICOs ties back to the reports that Coinbase chose to list Ethereum Classic on its exchange, while seemingly steering away from tokens issued through ICOs from private companies.
However, with these latest remarks, the SEC appears to take an even tougher stance, essentially labeling all ICOs as securities, regardless of who has issued them.
Watch Jay Clayton talking about the state of investing and the future of cryptocurrencies in a previous interview with CNBC.
---