Hyped ICO Failure: The Case of Civil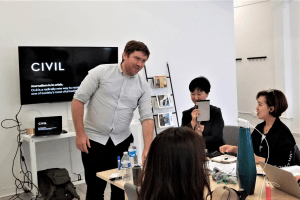 Civil Media, a startup offering a cryptocurrency to have readers vote on whether newsrooms can submit stories to its publishing platform, announced the closing of their initial coin offering (ICO) and offered a full refund to anyone who purchased their tokens. The company managed to raise only USD 1.4 million from almost 3,000 investors, which was miles behind their soft cap of USD 8 million, even after extending the ICO deadline.
In a blog post by its founder and CEO Matthew Iles, the company said that the failure to meet the minimum in the crowdsale is "a setback for us, though not a shock." However, that does not mean the startup is going on its merry way: "Civil is not going anywhere. The Civil Media Company is here to stay. The Civil Foundation now has USD 3.5 million in funding, and this doesn't include the funding it will receive from the new sale of CVL tokens. We're here to build, and we're excited for this new beginning."
They announced a new token sale, "very different from the last one and, we hope, much easier." The aforementioned USD 3.5 million actually come from ConsenSys, a blockchain software technology company run by Joseph Lubin, co-founder the Ethereum platform. The company hasn't yet announced the dates for its second fundraising effort, but it has said that first-round backers can choose between a refund or opting in for the second sale.
Moreover, last week, the Wall Street Journal reported that that several major media organizations, including Dow Jones, the New York Times, and the Washington Post, had declined Civil's offer to participate in the project.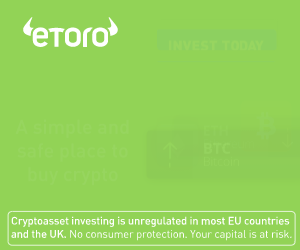 Joshua Benton, director of the Nieman Journalism Lab at Harvard University, tweeted:
It turns out there wasn't a secret pile of Civil money waiting to be unveiled; the token sale has gone as badly as it looked.

And yes, it was its investor ConsenSys that bought 82% of the small number of tokens they've actually sold, as rumored. https://t.co/9hX43GjDKA

— Joshua Benton (@jbenton) October 10, 2018
The new, easier token sale and use might be what the startup needs. The platform's whitepaper says that the tokens are used to incentivize journalists to uphold a high quality standard when publishing in Civil's Newsrooms. However, people don't see the point of using tokens in this case: Twitter user @Jon_Christian writes, "What kills me about this project is that everybody there seems to mean well, but it's an absurdly overcomplicated constellation of terminology and organizations. At the end of the day, what does it offer?"
The same is the general feeling on Reddit. User u/dont_hate_scienceguy wrote just last month, "As far as the idea, the video didn't really make the case for me as to why this a) needs blockchain or b) solves anything." Meanwhile, u/Turniper asks, "The better question is why would people throw their money at projects like this? It's a cool idea with a good team, but the token itself isn't in any way intrinsically valuable and I see no reason why their project would be worth millions of dollars [...] being on the civil registry means literally nothing in the wider media world, and gaining traction as a standard for ethical journalism is going to be an uphill battle."
Moreover, there were complaints that it was very hard to buy into Civil and recent attempts to make it easier didn't help. Also, the Nieman Journalism Lab reported in July that even its staffers failed Civil's vetting quiz.
It's not enough to tell people that you're going to save #journalism. Especially if you are trying to sell the idea that the key to salvation is a complicated thing like #blockchain  -  as the media startup @Join_Civil is learning the hard way. https://t.co/UpcaTgMLz9 pic.twitter.com/gyO3XyrBL1

— Georg Dahm (@GeorgDahm) October 14, 2018
However, the startup used its blog post announcement to show that there are still those supporting its cause. According to the post, one fan told them, "I wanted to say thank-you for creating Civil. As we say in the UK, you have taken the issue of funding journalism by the balls, and while these early days might be painful, you have produced a model that I think will do for the industry, what Apple did for computing. The mechanism by which we have all been producing journalism needs a massive disruption and you've started that."
Civil promises to update its community on the date of the new token sale start, writing, "We'll be sharing an update soon on how you can continue to support and participate in Civil." They also say they are in talks with other news organizations and partners around the world. But Civil goes on to prove that "blockchain" is not the buzzword that guarantees funding anymore.