Huge Differences Seen in Banks' Ethereum Valuation as ETH Tests All-Time High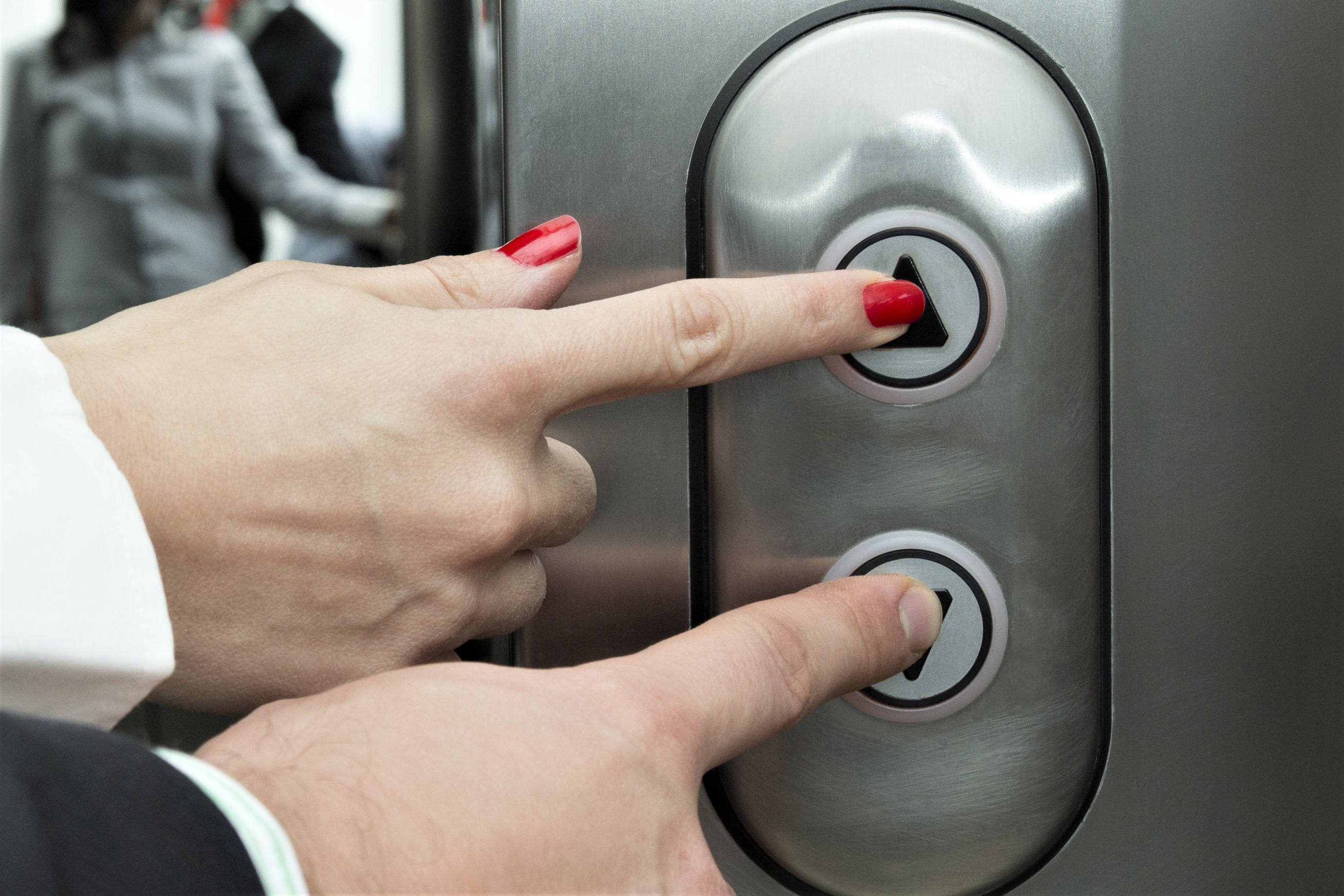 Just as the price of Ethereum's native ETH token is testing new all-time highs on Tuesday, private notes to clients from two major investment banks reveal just how different analysts at large financial institutions view the second-largest cryptoasset.
At 16:23 UTC, ETH traded at USD 4,489, after reaching USD 4,531, or its new all-time high, earlier today. The price is up by 3% in a day and 6% in a week.
Meanwhile, Goldman Sachs' Global Markets Managing Director Bernhard Rzymelka estimates that continued inflationary pressures in the economy will be supportive for ETH, given that "it has tracked inflation markets particularly closely, likely reflecting the pro-cyclical nature as [a] 'network based' asset." Per the note, cryptoassets, as represented by the Bloomberg Galaxy Crypto Index, have traded in line with inflation breakevens since 2019.
And according to Rzymelka, elevated inflation rates are expected to continue, which could push the price of ETH as high as USD 8,000, according to a ZeroHedge article, which quoted the private note.
"The latest spike in inflation breakevens suggests upside risk," the Goldman analyst wrote, adding that "this lines up rather well with the Ethereum chart, suggesting a late stage rally with longer term market top ahead."
However, not everyone is bullish on ETH's price. In September, Nikolaos Panigirtzoglou, global market strategist at JPMorgan, said that the Ethereum network is facing growing competition from other chains such as Solana (SOL) and Cardano (ADA), which has made the network less attractive than the current price would suggest.
"We look at the hashrate and the number of unique addresses to try to understand the value for ethereum. We're struggling to go above USD 1,500," Panigirtzoglou said, according to Insider, which cited a private note to clients.
The strategist then went on to warn:
"There is a question mark here. The current price is expressing an exponential increase in usage and traffic that might not materialize," said the market strategist.
Meanwhile, following Ethereum's implementation of the EIP-1559 upgrade, which for the first time introduced a mechanism to burn a portion of the ETH paid as transaction fees, the Ethereum community has often argued that ETH is becoming "ultra sound money."
This was also highlighted by the team at OKEx's blockchain explorer OKLink, which wrote on Twitter on Monday that ETH has been deflationary for the "past several days."
However, people and institutions looking for sound money as hedge against inflation would be better off looking elsewhere, according to some leading members of the crypto community.
As noted by Erik Voorhees, CEO of the crypto trading platform ShapeShift, a prerequisite for being considered "sound money" is that there is "predictability over long time frames" in terms of the monetary policy.
"ETH can earn this quality with time, but not when mechanisms change frequently," Voorhees said.
Meanwhile, as the price has risen and the use of the Ethereum network has increased, so have the transaction fees paid by users on the network.
Based on the 7-day moving average of the transaction fees, the fee level reached an all-time high on Monday this week of nearly USD 50. Looking at the raw values as represented by BitInfoCharts, however, Monday's average fee level stood at USD 51.6, still below the all-time high from May of nearly USD 70.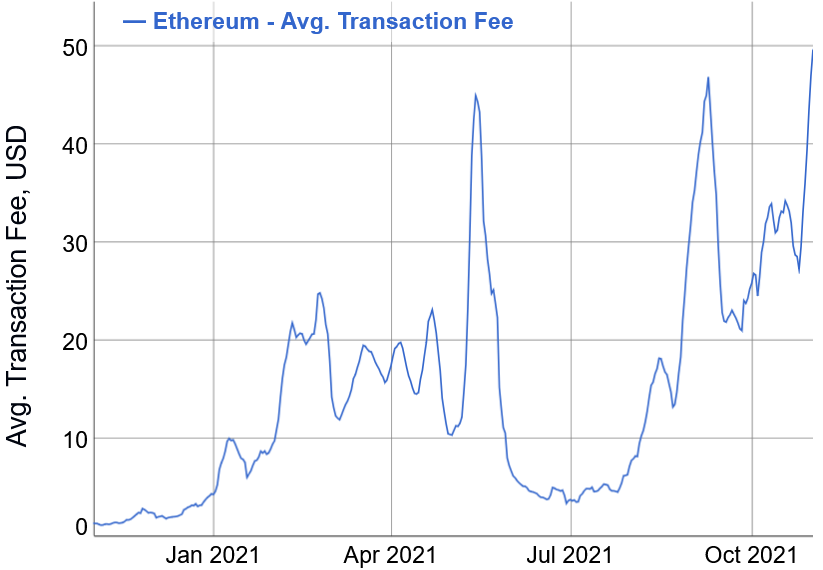 ____
Learn more:
- Australian Regulator Gives Thumbs Up to Bitcoin, Ethereum ETFs
- Ethereum Tests All-Time High as On-Chain Activity Grows, SHIB Burns ETH

- Multi-Chain Future Brings Multiple Competitors to Bitcoin & Ethereum - Analysts
- Ethereum Needs to Try Harder To Keep Its Dominance in a Multichain Future
- The Ethereum Economy is a House of Cards
- Why Ethereum is Far From 'Ultrasound Money'
___
(Updated at 16:25 UTC with the latest market data.)
---