How to Mine Bitcoin for Free and Make USD 5 a Year
In another effort to find ways to mine crypto as cheaply as possible, from combining the excess heat from your mining rig to grow tomatoes or heat your own room to moving to small towns where electricity is cheaper, using Google may just take the prize for most original idea.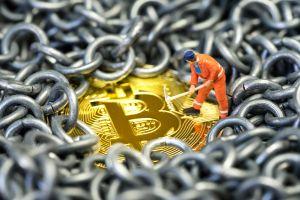 Uri Shaked is an Israeli "Google Developer Expert for Web Technologies, Maker and Public Speaker", according to his Medium profile. He managed to find a way to use Google's BigQuery, a big data analytics web service, for crypto mining.
Although his Medium post goes deep into the technical details, from explaining how mining works in the first place to deep into how and why this is actually free, the gist is this: his approach is technically just generating a large amount of random data using pre-existing tables, as mining basically involves guessing the right number.
Although BigQuery only allows up to 1 terabyte of data analysis per month and then charges per analyzed byte above that amount, as far as they are concerned, he's analyzing zero bytes per hash. In other words - for free.
He also points out that while this works in theory, it is not an actual process that could generate him any sort of income: "even if such a miner was built, when competing with all the dedicated mining hardware running around the world, it would make me roughly USD 5 a year," his post explains, going on to clarify that although not viable, knowing that crypto can be mined this way is "priceless."
---