How to Buy Tokens for Beginners 2023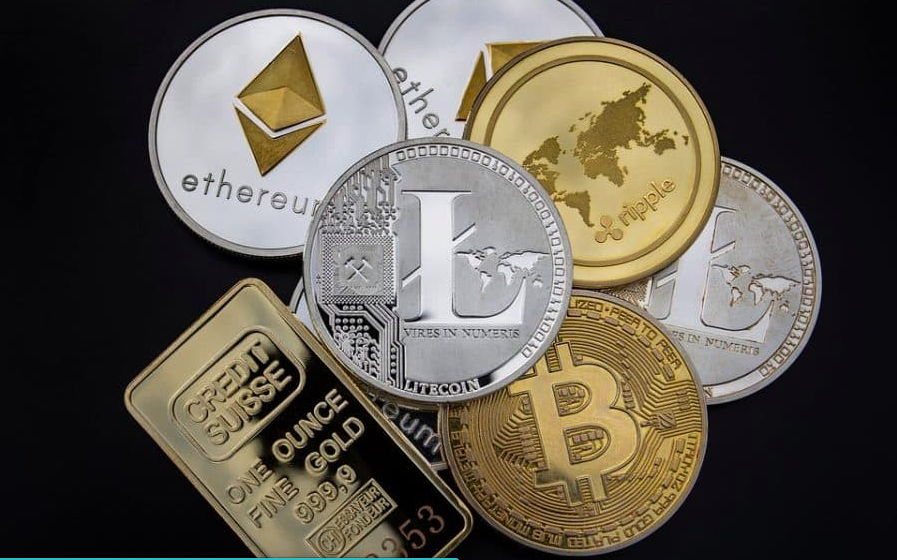 Disclaimer: The Industry Talk section features insights by crypto industry players and is not a part of the editorial content of Cryptonews.com.
Are you looking for the simplest ways possible to invest in the best cryptocurrency tokens for beginners in 2023? In this guide, we will show you how to buy tokens in just a few minutes.
Covering some of the exciting new token presale projects along with already listing tokens, our guide will provide a step-by-step tutorial on how to buy crypto tokens right now.
How to Buy Tokens - Quick Guide
The sections below will give a brief glimpse of how to invest in Wall Street Memes ($WSM) on presale.
Step 1: Get a Crypto Wallet - Investors can access the Wall Street Memes presale with a crypto wallet such as MetaMask or Wallet Connect
Step 2: Buy ETH/BNB/USDT Coins - $WSM can be swapped with tokens such as Ethereum, Binance Coin or USDT. Buy one of these tokens from an exchange such as eToro, and transfer them to the cryptocurrency wallets.
Step 3: Connect the Wallet to the Presale - Visit the Wall Street Memes presale website and connect your cryptocurrency wallet by following the on-screen instructions.
Step 4: Buy $WSM - Choose the tokens you wish to swap $WSM with, enter the transaction amount, and select 'Buy Now' to complete the transaction. Investors will be able to receive their tokens after the presale comes to an end.
How to Buy ICO Tokens - Step by Step Tutorial
In 2023, Wall Street Memes ($WSM) has emerged as one of the best crypto presales. While the project has already collected over $17 million in a short amount of time, users can still buy $WSM, the native token on presale.
Here's how you can buy some of the best crypto ICOs, such as $WSM, in a few simple steps:
Step 1: Set up a Cryptocurrency Wallet
The Wall Street Memes token can be purchased on presale after investors set up a cryptocurrency wallet.
The platform is compatible with some of the best cryptocurrency wallets, such as MetaMask and Wallet Connect - which can be downloaded on your browser or as an app on a mobile device.
Step 2: Purchase ETH/BNB/USDT Tokens
$WSM is compatible with tokens such as Ethereum (ETH), Binance Coin (BNB), and Tether (USDT). If you're looking from where to buy tokens, you can do this by accessing a suitable crypto exchange. One of the best cryptocurrency exchanges to purchase ETH and USDT from is eToro - which hosts over 26 million users.

After purchasing the tokens, transfer them to your crypto wallet.
Step 3: Connect the Wallet to the Wall Street Memes Presale
Once your wallet is funded, visit the Wall Street Memes presale website. Click on 'Buy Now' and choose the respective crypto wallet. Follow the on-screen instructions and finish connecting your wallet to the presale.
Step 4: Buy $WSM Tokens
Investors can click 'Buy $WSM with ETH/USDT,' depending on what tokens they hold. Alternatively, you can choose to directly buy $WSM tokens from via a bank card from the presale website.
Enter the amount of ETH/BNB/USDT tokens you wish to swap for $WSM, and click 'Convert' to finalize the transaction.
Step 5: Redeem your Tokens
Once the Wall Street Memes presale ends, investors will be able to collect their tokens from the presale website itself.
How to Buy Tokens on an Exchange
Now, investors may also be interested in knowing more about purchasing cryptocurrencies which have been listed on exchanges. The sections below show users how to purchase Tamadoge (TAMA) - a popular meme token which was listed on the OKX exchange in 2022.
Step 1: Create an Account on OKX Exchange
The first step is to visit the OKX exchange and begin creating a new account.
Users are required to enter their email address/mobile number and create a unique password. Select the 'Sign-Up' option, once all the details have been entered.
Step 2: Buy USDT Tokens
After signing up, investors can purchase Tether (USDT) on the platform. The platform supports multiple payment methods such as VISA, Mastercard and Apple Pay.
Select a preferred payment option, enter the amount you wish to invest, and make the purchase.
Step 3: Buy TAMA Tokens
TAMA can be purchased through the TAMA/USDT pair on OKX. Search for Tamadoge on the navigation bar, enter the amount of tokens you wish to receive, and swap USDT for TAMA.
What are Crypto Tokens?
Cryptocurrency tokens are digital assets built on top of existing blockchains such as Bitcoin, Litecoin, or Ethereum. These tokens represent an asset that has been tokenized on the blockchain and can be used as transactional units.
For instance, cryptocurrency tokens are distributed by cryptocurrency projects to raise funds for projects. The term initial coin offering (ICO) refers to the distribution of cryptocurrency tokens to early investors, so they can get a share of the asset.
A token serves different purposes on the blockchain it exists. For example, multiple tokens such as Ethereum can be staked on the blockchain to generate passive income in the form of an Annual Percentage Yield (APY).
In other projects, such as Tamadoge (TAMA), tokens are used to distribute rewards and to participate in the virtual environments. Many cryptocurrency exchanges even deploy their own cryptocurrency tokens, to facilitate transactions of goods and payments within the blockchain.
Are Tokens the Same as Cryptocurrencies?
While many people often interchange the term 'Cryptocurrencies' and 'Crypto Tokens,' there is a difference between these two. Firstly, both cryptos and crypto tokens are blockchain-based digital assets.
However, cryptocurrencies are digital assets that have their own blockchains. They are issued directly by the protocol on which they run, making them the native currency of the blockchain. Many blockchains incentivize users to secure the network by rewarding cryptocurrencies. The underlying structure of a cryptocurrency is secured by using cryptography.
On the other hand, a cryptocurrency token is often used to represent a fungible and tradable asset or to enable a feature of the associated project, such as participation in a decentralized autonomous organization. While cryptocurrencies are the native asset of the blockchain protocol, crypto tokens are built on top of the blockchain.
Should You Buy Tokens?
Before investing in cryptocurrency tokens, it is important to learn the benefits of this space. Therefore, the sections below discuss whether one should purchase cryptocurrency tokens.
Long-Term Store of Value
Cryptocurrency tokens can be a long-term store of value due to their supply. Unlike fiat currencies, crypto tokens are limited in their availability. For example, Bitcoin, one of the best cryptos to watch, has a total supply of 21 million tokens.
This is one of the reasons why the asset has increased in value over such a long period. Other cryptocurrency tokens, such as AiDoge, also offer a limited supply of tokens, which can increase in price in the coming years.
Earn Interest via Staking
While many investors are keen on holding the token to witness the price move upwards, crypto tokens can generate a passive income through an annual yield. Top crypto tokens such as BTC and ETH can be staked to earn a potentially high annual percentage yield.
Therefore, you can hold tokens and earn more.
Access to Ecosystems and Rewards
Many cryptocurrency tokens are required to be held to make more rewards. For instance, on Ecoterra, a new crypto exchange, users can earn tokens by leveraging the platform to recycle materials.
Similarly, other platforms, such as Tamadoge, let users purchase in-game NFTs with their tokens. This way, users can compete in online environments with their tokens and win exciting rewards.
What are the Top Tokens to Buy Now?
Are you looking for the best cryptocurrency tokens to invest in right now? While the crypto markets have corrected in 2022, the crypto space has been performing strongly since the start of 2023.
In the sections below, we will discuss some of the top crypto with the most potential to grow right now.
1. Wall Street Memes - 100% Community-Driven Meme Token to Buy on Presale
One of the top tokens to invest in right now is Wall Street Memes ($WSM). Since the start of the year, meme tokens have been providing huge returns to investors. Many believe that the $WSM token has the potential to soar in price due to its large fan following.
Wall Street Memes already has garnered a following of more than 1 million people across Twitter and Instagram. This loyal community helped the platform when Wall Street Memes released its NFT project, Wall St Bulls.
Within half an hour of the first NFT collection's release, 10,000 Ethereum-based NFTs were sold out. The creators of Wall Street Memes have now released the $WSM token. The token will have a 2 billion token supply, out of which 1 billion coins are being allocated for the presale.
Through the presale, Wall Street Memes aims to raise a presale hard cap of more than $30.57 million. Currently, the presale has already raised $7 million in just a few weeks. The token is priced at $0.0286 and will rise to the $0.0337 mark by the final presale round.
Another 30% of the token supply will be distributed as community rewards to promote the token. Furthermore, presale investors can also compete in the Wall Street Memes token giveaway. Wall Street Memes will offer $50,000 worth of $WSM tokens as an exclusive airdrop giveaway to lucky presale participants.
This will help build up hype ahead of the exchange listing. The remaining 20% of the token supply will be allocated for CEX and DEX liquidity. Once the exchange listing takes place, Wall Street Memes has the potential to become the next big meme coin. Due to the platform's popularity, the token may be deployed on popular exchanges such as Binance.
Stay updated with this project by joining the Wall Street Memes Telegram group.
| | |
| --- | --- |
| Presale Started | 26 May 2023 |
| Purchase Methods | ETH, USDT, Credit Card |
| Chain | Ethereum |
| Min Investment | 100 $WSM |
| Max Investment | None |
2. Launchpad XYZ - Platform Aiming to Simplify Web 3.0 Investments For All
Launchpad XYZ is a new platform that aims to help users navigate the ever-changing Web 3.0 space. The platform provides a detailed analysis of data for several cryptos, enabling well-informed investment decisions.
The LPX token, the project's native currency, will be listed at $0.07 USDT, up from the current presale price of $0.035.
Launchpad XYZ aims to help people make well-informed decisions about their investments by providing them with vital information on new projects, NFT launches, and other important project related data.
The Launchpad XYZ whitepaper describes how the platform helps investors of all experience levels make smart choices about Web 3.0 ventures.
The Role of the LPX Token
The LPX token holds a significant position in Launchpad XYZ. By staking a minimum of 10,000 LPX tokens, users can enjoy lowered trading fees on the DEX and gain early entry to leading P2P game betas. The utility of the LPX token is evident, as staking no less than 10,000 LPX for a 90-day period grants access to these exclusive benefits.
Investing in crypto pre-sales can be risky but also offers the potential for high rewards. Some cryptos, like Tamadoge, have generated substantial returns.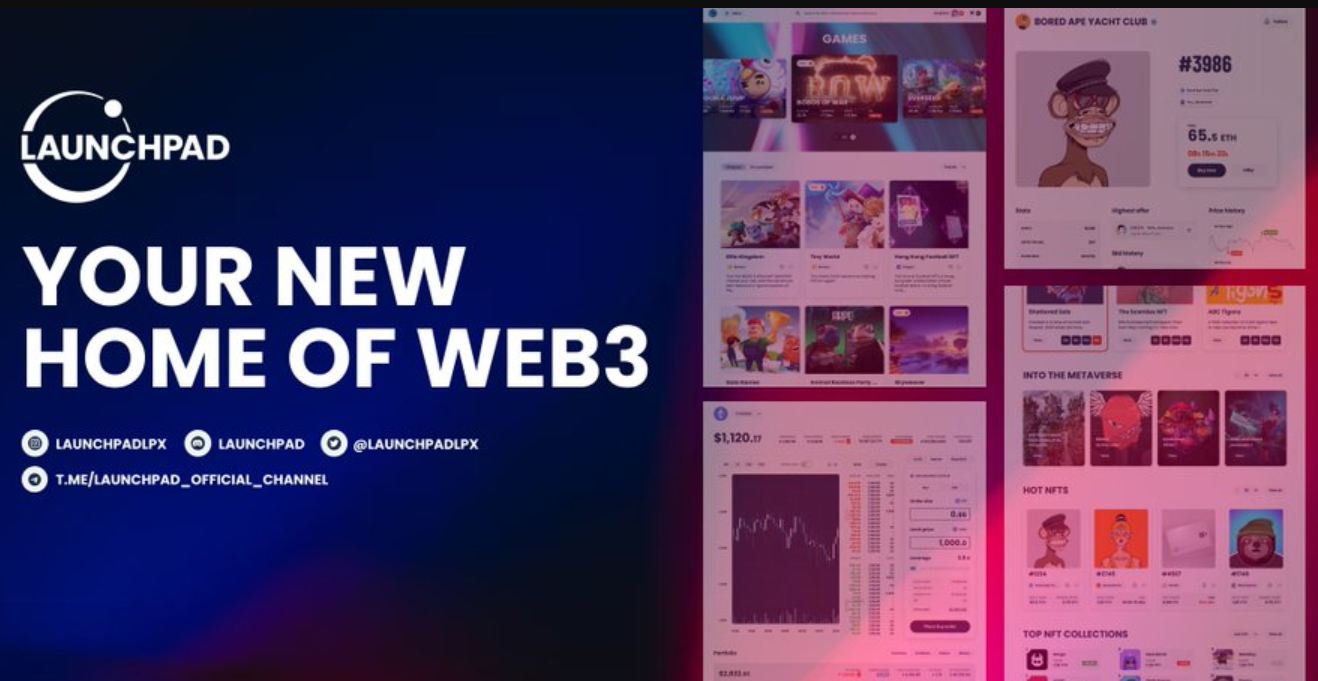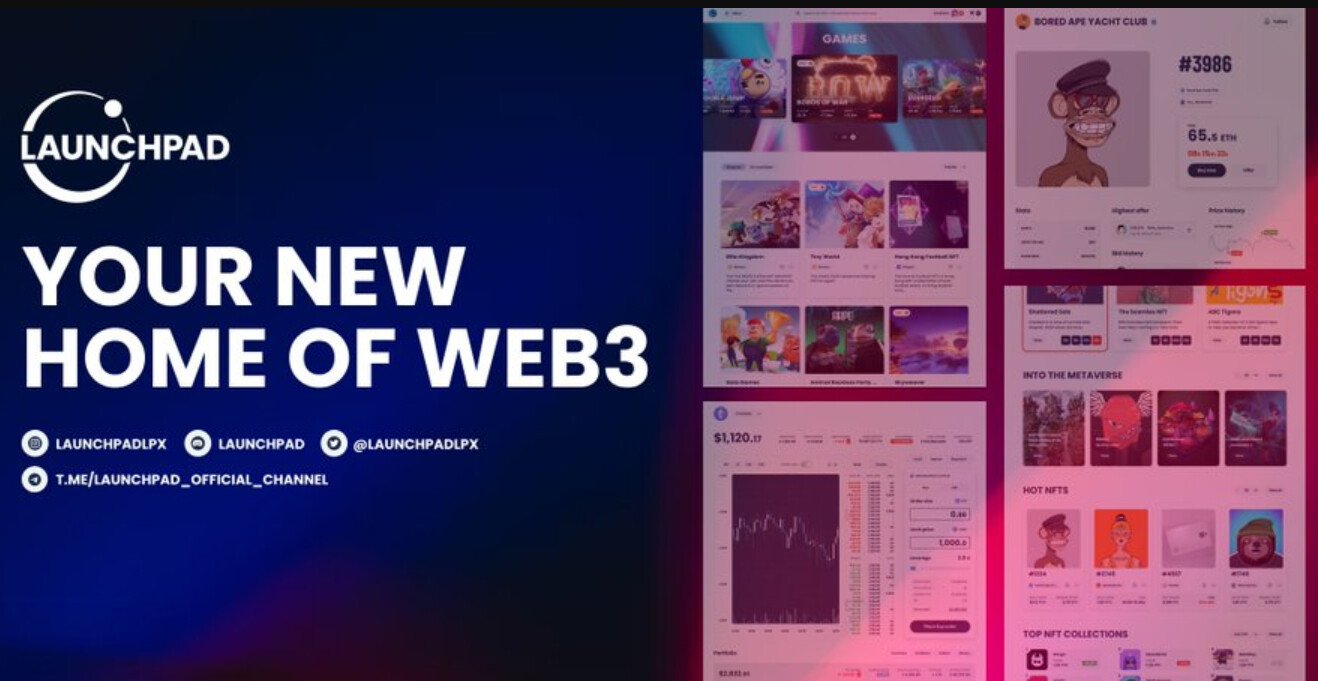 The platform supplies a variety of useful metrics for utility tokens, such as liquidity, expert analysis, customized indicators, and arbitrage possibilities. Launchpad XYZ enables users to uncover hidden opportunities by providing real-time insights into Web 3.0 investments.
Users interested in keeping up with the project's progress can enter the Launchpad XYZ Telegram channel.
| | |
| --- | --- |
| Presale Started | 25 April 2023 |
| Purchase Methods | ETH, USDT, Credit Card |
| Chain | Ethereum |
| Min Investment | 100 tokens |
| Max Investment | None |
3. Ecoterra - Sustainable Cryptocurrency Offering Rewards for Collecting Waste
The next cryptocurrency on our list is $ECOTERRA - the native cryptocurrency of the Ecoterra ecosystem. One of the main features of Ecoterra is the Recycle-2-Earn application.
Users can recycle waste through Reversed Vending Machines (RVMs) on this application. Every time they deposit waste and scan the transaction on the EcoTerra app, they can earn $ECOTERRA tokens.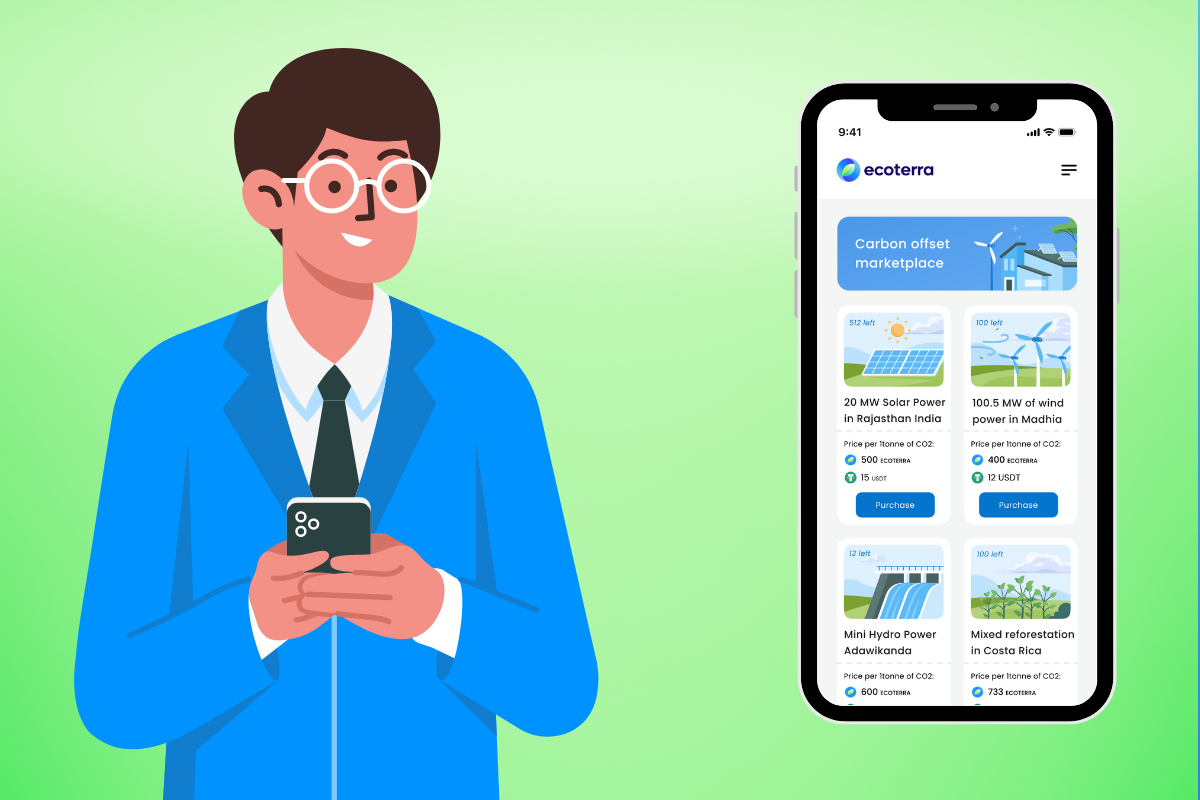 With the tokens you earn, Ecoterra lets you spend them on ecological activities such as ocean cleanups and planting trees. Companies and individuals can also offset their carbon footprint through the carbon offsetting marketplace.
Moreover, the platform offers a recycled materials marketplace so businesses can purchase materials with $ECOTERRA tokens. Currently, $ECOTERRA is priced at $0.007 per token. By the final round of the presale, the price will jump to $0.01.
800 million tokens have been listed in total for the presale, comprising 40% of the total 2 billion token supply. One of the best emerging cryptocurrencies, Ecoterra, has raised nearly $2 million through the presale.
| | |
| --- | --- |
| Symbol | ECOTERRA |
| Network | Ethereum ERC-20 |
| Total Supply | 2 Billion |
| Buy with | ETH, USDT, Card |
4. DeeLance - Decentralized Freelancing Platform Offering Low Fees
DeeLance is a blockchain-based freelancing platform which makes freelancing more transparent and cheaper for freelancers and recruiters. Through the native token, $DLANCE, one can access a metaverse, an NFT marketplace, and much more.
On the DeeLance marketplace, users can leverage $DLANCE tokens to purchase virtual office spaces. In these virtual environments, clients can hold meetings and collaborate on projects with freelancers.
Through the NFT marketplace, freelancers can mint their works into NFTs, which leads to an ease in the transfer of ownership process. Furthermore, the marketplace can be used to purchase other NFTs from showcase events and catalogs.
Compared to some of the best freelancing platforms, DeeLance offers the lowest fees. Freelancers and clients are required to pay a commission of just 10% and 2%, respectively.
From a total token supply of 1 billion, over 217 million $DLANCE tokens have been listed for the presale. Currently, on stage one, $DLANCE is priced at $0.029 per token. The price will jump to $0.048 by the sixth and final round.
| | |
| --- | --- |
| Presale Started | 30 March 2023 |
| Purchase Methods | ETH, USDT, Credit Card |
| Chain | Ethereum |
| Min Investment | $10 |
| Max Investment | None |
5. yPredict - Offering Next-Gen AI-Powered Trading Algorithms
With the help of AI, yPredict can sift through mountains of data and help traders make educated decisions. A listing on BitMart is guaranteed after the presale, and the sale will continue for four more rounds. There will be a 140% price increase for yPredict, from $0.05 to $0.12.
At most, 1 billion tokens will be available to those participating in the presale, of which 80% will be purchased. With a hard cap of $6.5 million and a 50% TGE release for presale tokens, this event will surely be a success.
The native $YPRED token can be used for various things on the platform, including purchasing one of the three membership tiers (free, active, and pro) that provide progressively more advanced access to the platform's features. Tokens are also used to pay developers to promote their models.
Pattern recognition, sentiment analysis, indicator evaluation, and transaction analysis are additional features in the yPredict whitepaper.
Experts in artificial intelligence (AI) and machine learning (ML), as well as quantitative analysts and traders in the financial sector, collaborated on developing the yPredict protocol. By using AI to build internal predictive models and marketplaces, yPredict helps its users increase their trading transparency and decision-making accuracy, giving them a statistical edge over other market participants while dampening the noise in the market.


With an audit of the token's smart contract conducted by Coinsult, yPredict was developed by a completely open and KYC-verified team on the lightning-fast and highly scalable Polygon blockchain. Consider joining the yPredict Telegram group to learn more about the system and how it can benefit you.
| | |
| --- | --- |
| Presale Started | Q1 2023 |
| Purchase Methods | MATIC, ETH, USDT, BNB, Credit Card |
| Chain | Polygon |
| Min Investment | 200 YPRED |
| Max Investment | None |
6.Tamadoge - Top Meme Token to Buy Right Now
Tamadoge (TAMA) is a meme token that offers real utility to investors. The TAMA token is used within the Tamaverse, consisting of play-to-earn (P2E) environments and gaming arcade modes.
After raising more than $15 million on presale, TAMA was launched on OKX and other exchanges in 2022. The token can be used on the online marketplace to purchase Tamadoge pet NFTs. These pets are used within different games on a P2E arcade mode.
Players can compete against other pets and climb an online leaderboard to earn $TAMA token rewards. In the future, the platform will also release an AR (Augmented Reality) application, making it easier to compete in games with the tokens.
In the last 14 days, Tamadoge has increased in price by 144.9%. On 20th April 2023, the token was up by more than 30%. Currently, TAMA is priced at just $0.026 per token. With a rising market cap of only $28 million, Tamadoge is one of the best low cap crypto coins to buy now.
7. Bitcoin - Largest Cryptocurrency in the World
While some of the above-mentioned assets have been released recently, Bitcoin can be a good addition to your portfolio to add stability. BTC is priced at $28,770 and is 58% below its all-time highs (ATHs).
However, the cryptocurrency has performed strongly since the start of 2023. The token soared from $16,540 to above the $28K levels this year, representing more than a 69% price jump.
In the last few years, the crypto markets have been in a bearish phase following the coronavirus pandemic and uncertain economic conditions. But as seen with Bitcoin, the token has always offered higher highs after dropping in price.
Currently, Bitcoin has a market capitalization of $556 billion.
Crypto assets are highly volatile and unregulated. No consumer protection. Tax on profits may apply.
How to Find the Best Tokens to Buy
In the sections below, we will discuss some of the ways to look for the top cryptocurrency tokens:
Search for Crypto ICOs
One way to find the best tokens is by looking at new cryptocurrency projects that offer high growth potential. Platforms such as CoinMarketCap offer details on new ICO listings and projects.
While investing in new presales can be risky, many projects offer high growth potential in the long term. Many projects such as AiDoge have already offered huge growth and raised millions of dollars.
Those who enter in this particular presale at the current levels can purchase the token before the price jumps even further in the subsequent rounds.
Research on Social Media
Some of the new cryptocurrency projects have focused on marketing their ecosystem by leveraging social media platforms such as Reddit, Instagram, and Twitter. In the past few years, Reddit has become a popular medium for discussions and reviewing new cryptocurrency projects.
Interested investors can research more about projects by interacting with members on Reddit and learning more about the platform on Twitter and Instagram. Since some projects may potentially be scams, active social media pages really help in boosting their solidity and facilitate a bigger sense of community.
How to Buy Tokens Safely
While we have covered how to invest in tokens, choosing the right places to buy these crypto tokens is important. For instance, the talk about regulations and security has increased in the cryptocurrency space after the FTX scandal in 2022.
While not all crypto tokens are regulated, it is vital to trade and invest assets from cryptocurrency platforms that are licensed by reputable agencies. This ensures more security for the user, since the top agencies must follow multiple trading standards to protect their customers.
One such cryptocurrency exchange is eToro - one of the biggest multi-asset platforms in the world. On eToro, users can purchase some of the best altcoins, after paying low fees. The platform has millions of users from all over the world.
Most importantly, eToro is regulated by some of the top regulators, including the FCA (Financial Conduct Authority), FINRA (Financial Industry Regulatory Authority), and CySEC (Cyprus Securities and Exchange Commission).
Conclusion
Our guide has shown investors how to buy cryptocurrency tokens on presale and through cryptocurrency exchanges. For those interested in purchasing new tokens, we have also covered five trending cryptocurrency tokens to buy right now.
One of the top tokens right now is Wall Street Memes ($WSM), a popular meme cryptocurrency which has raised $7 million since the start of the presale. This is a 100% community token, and the platform has a following of over 1 million people.
FAQs
What is the best place to buy tokens?
We recommend eToro as one of the top crypto exchanges from where you can buy Bitcoin, Ethereum, and other altcoins. This platform is regulated by multiple regulatory bodies, offers low fees, and is used by over 26 million people globally.
How Do I get digital tokens?
When purchasing tokens on presale, such as $WSM, you need to download a crypto wallet and transfer either USDT/ETH/BNB to the wallet. Connect the wallet to the presale website, enter the number of tokens you want, and confirm the transaction.
---