How $SCORP Can Help You Secure Passive Income in Both Bullish and Bearish Markets
Disclaimer: The text below is a press release that is not part of Cryptonews.com editorial content.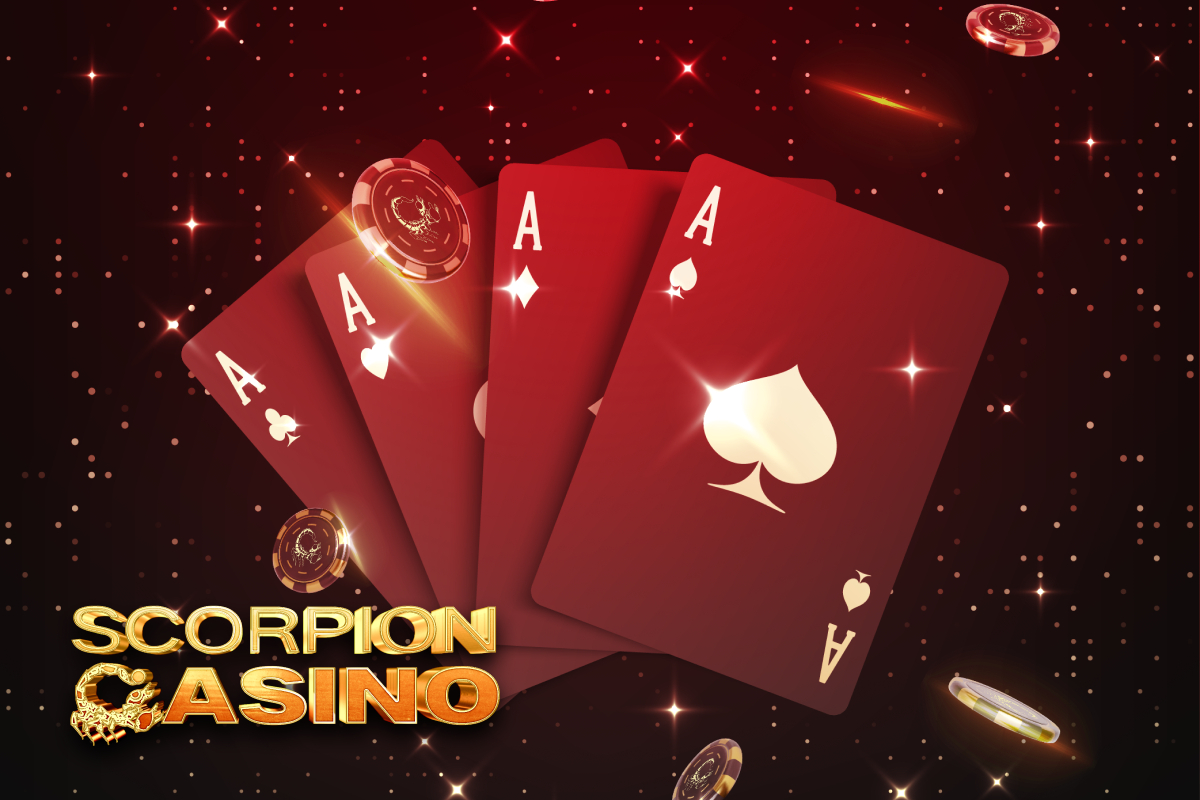 The $SCORP presale is one of the hottest passive income investments on the market today, as it has the ability to help you secure an income stream in both bullish and bearish markets.
The $SCORP tokens have unique passive income mechanisms that step from platform revenues from its online crypto-based casino.
As the casino gains more adoption, the passive income for $SCORP holders continues to grow.
In addition, Scorpion Casino integrates a unique deflationary token mechanism that has investors flocking to the presale as the increasing token scarcity provides long-term potential.
Why Are Investors Rushing to the Scorpion Casino Presale?
Investors quickly rush to get positioned in the Scorpion Casino presale as they're captivated by the unique combination of passive income and deflationary tokenomics.
Scorpion Casino shares a portion of its platform revenues with all $SCORP stakers on a daily basis and provides additional passive income through its smart contract taxes.
The project is on a mission to create the ultimate social online gaming experience while providing an opportunity for investors to earn a daily yield.
Essentially, buying $SCORP turns you into a casino owner, allowing you to avoid the six-month process of getting licensed and the $2 million start-up costs associated with building the platform.
How Does the Ecosystem Provide Passive Income in Any Market Condition?
Scorpion Casino can provide a stable passive income to holders in any market condition because it's generated through the casino's revenue.
As you may know, gamblers aren't connected with bullish or bearish market conditions. Instead, they're looking for an attractive venue for entertainment and their favorite casino games - which is exactly what Scorpion Casino provides.
As a result, the passive income stream won't be reliant on the overall crypto market condition and can provide consistent returns - regardless of the trend.
The ecosystem provides a passive income to holders through two mechanisms.
The first is through platform revenue generated through bets on the casino. The team will use 20% of the revenue to buy back $SCORP tokens from the open market.
Half of the $SCORP purchased will be sent to $SCORP stakers, and the other half will be burnt.
This makes $SCORP a deflationary token with sustained demand, which should help the value of the token surge over the long term.
In addition, the smart contract has a sell tax embedded, of which 2% of every sell transaction is redistributed to holders, and 1% is burnt.
Overall, these two mechanisms create an ecosystem where $SCORP holders will see their balance increase on a daily basis, with its value also increasing.
This is one of the major reasons that analysts across the board are starting to predict enormous returns for the SCORP token;
Can Scorpion Casino Compete With the Online Casino Giants?
Scorpion Casino is already built to compete with the online casino giants as it's connected to significant gaming providers, such as NetEnt and Amatic.
As a result, the casino can provide its clientele with a highly-polished and seamless gaming experience.
It integrates over 210 casino games, with an additional 160 live games that include slots, poker, blackjack, and roulette.
In addition, it has a sportsbook that allows sports fans to place bets on the outcome of their favorite sports matches.
It can provide up to 30,000 betting options through its integration with BetRadar, making it an attractive sports betting platform.
Furthermore, Scorpion Casino is fully licensed and regulated, obtaining its credentials through the Curacao iGaming licensing entity. This makes the casino provably fair and completely transparent for gamblers.
The team is also KYC verified through Assure DeFi, and the smart contracts have been fully audited by Soildproof for security.
Lastly, Scorpion Casino has already released a fully-featured beta version of its platform, so you can see exactly what you're investing in.
Presale Quickly Selling Out: Buy Today
With the presale approaching the $800,000 milestone, time is quickly running out to get positioned at these low prices.
The presale is in the sixth stage, selling the token for $0.016. However, the next stage will see the price increase to $0.017 and continue to rise through the presale.
You are automatically enrolled in the Elite Scorpion Members Club if you purchase more than $1,000 SCORP in the presale. This provides VIP Services, cashback on the Casino, and extra staking rewards.
Lastly, investors quoting the exclusive bonus code Scorpion20 can get an extra 20% SCORP on their investment for a limited time only.
Follow Scorpion Casino on Twitter and join the project's Telegram channel.
Overall, $SCORP provides the perfect avenue to get invested in a project that can secure you a passive income stream without worrying about the overall market conditions in the crypto market.
---