How to Receive Up to 4X Bonus Coins in the Trending Chimpzee Presale?
Disclaimer: The text below is a press release that is not part of Cryptonews.com editorial content.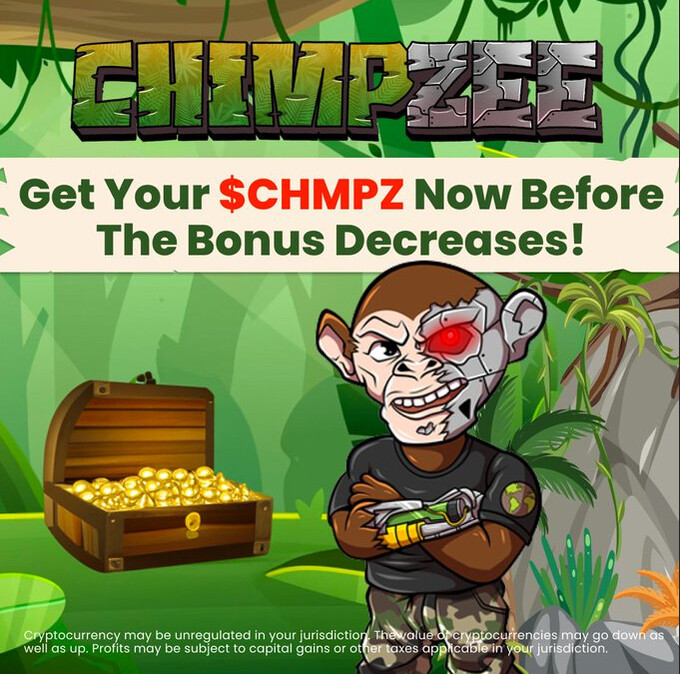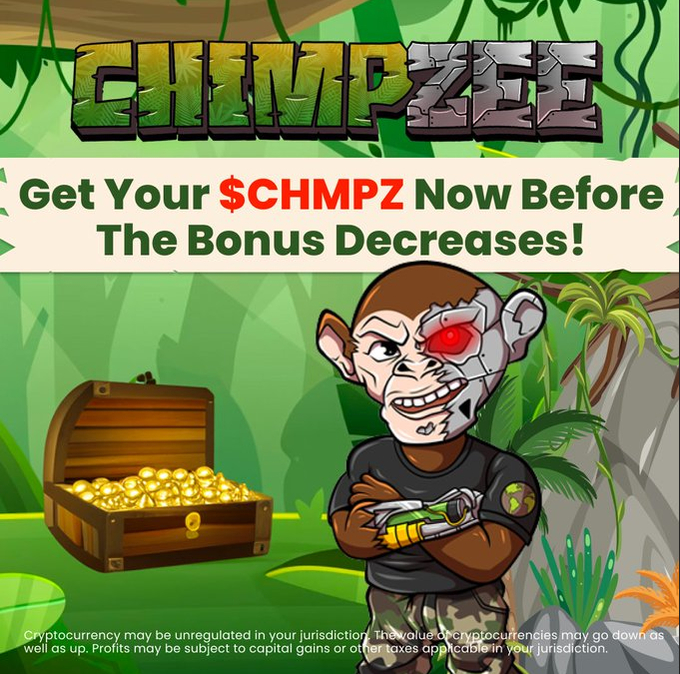 The Chimpzee presale has become a hot sensation in a short time. Now in the twelfth stage, the token is selling for $0.00105 per piece. But the new bonus program launched by the project allows investors to earn up to 4X bonus coins and drop the token price to $0.00074 or less depending on how much you buy! It will be live for a short time.
🌴🐵Help us protect 1000 sq meters of the Australian rainforest!
See what we have done.⬇️https://t.co/dziE26mS2t

👏WE ARE ALMOST 40k AWAY!👏

😱Receive up to 4X Bonus tokens! Limited Time!
⌛️Ends when we reach this raise goal!

🚨Don't miss out!🚨

➡️$150+ 142,858
➡️$250+… pic.twitter.com/HsYEQds94a

— Official Chimpzee Project (@RealChimpzee) September 18, 2023
The Chimpzee Presale is Ahead of its Schedule
Chimpzee is a wildlife conservation project that uses a blockchain-based reward system to bring more energy and excitement to climate action. The project allows users to make a positive impact on the environment and save animals while earning passive income.
For example, Chimpzee has planted 1200 trees to restore the Brazilian rainforest, donated $15,000 to save elephants, and planted 20,000 trees in Guatemala to save its native rainforest.
Chimpzee tackles human inertia when it comes to long-term goals like climate action with the promise of attractive rewards.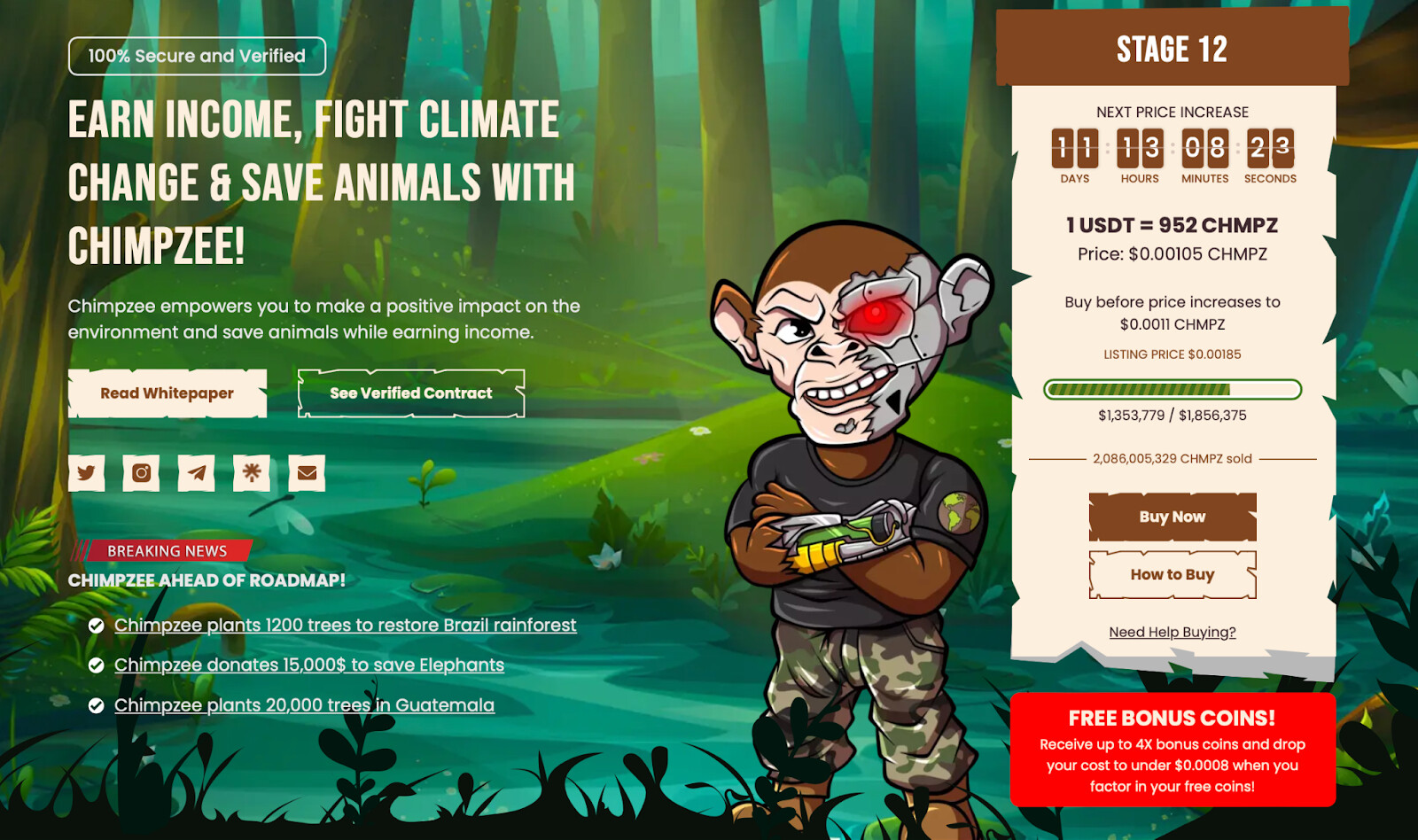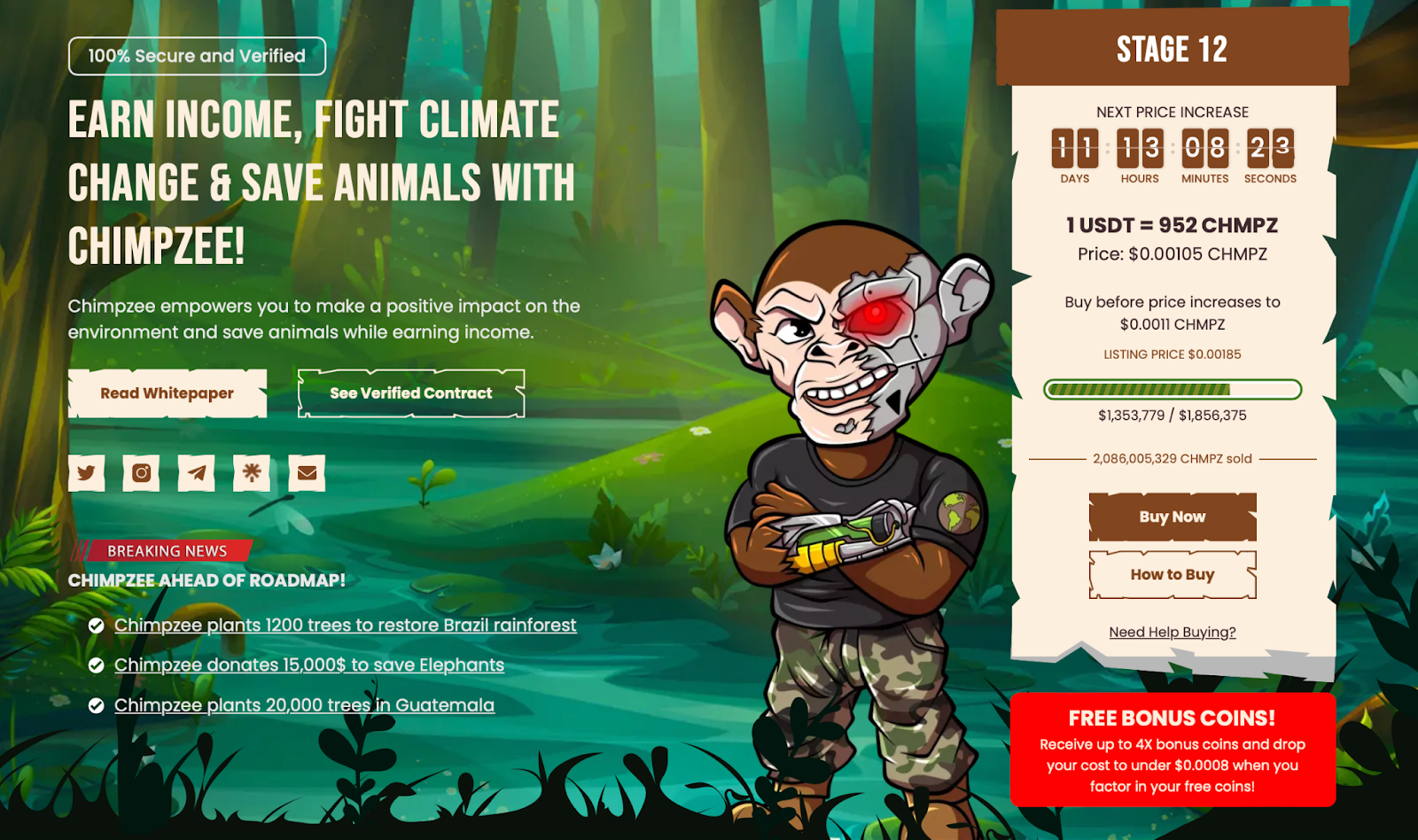 The Chimpzee ecosystem can be divided into three – shop-to-earn, play-to-earn, and trade-to-earn – each of which will provide an excellent source of passive income.
For example, you can buy branded merchandise from the Chimpzee Store in exchange for attractive rewards in CHMPZ tokens. You can play the Chimpzee Zero Tolerance Game, and as you step up, you will earn attractive rewards and benefits. The Chimpzee NFT Marketplace, on the other hand, is for active traders who get to earn a share of the platform's profit.
The project's vast scope for partnerships with global brands and organizations renders it one of the most promising projects of 2023. It has high potential for mainstream adoption in the coming years as more individuals and organizations come forward with sustainability missions.
The Chimpzee presale is breaking through new stages with rapid speed, hinting at an early sell-out ahead of schedule.
A New Way to Donate to Charities
Blockchain brings more transparency to donations and transactions. This is extremely important and has played a key role in taking the project to more users. Even if most of us want to donate to organizations that align with our environmental goals, we are apprehensive about taking action due to the lack of transparency that permeates the entire industry.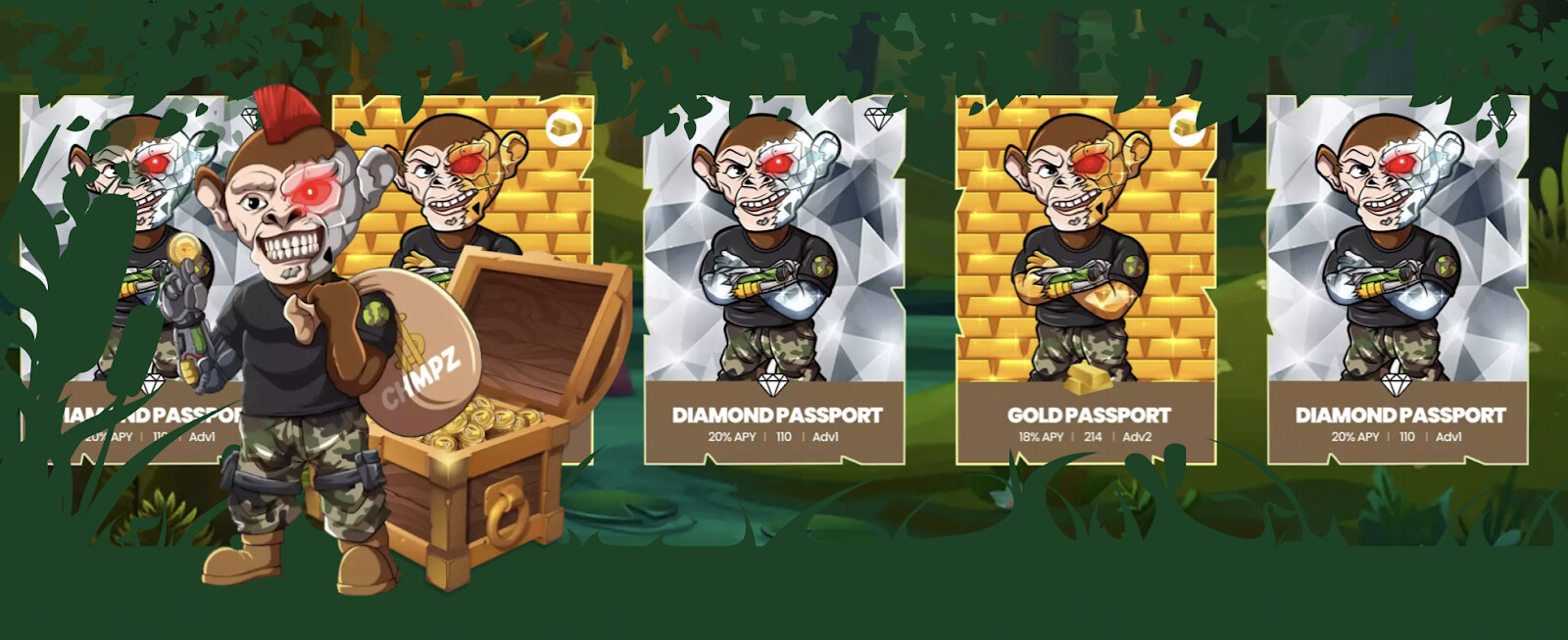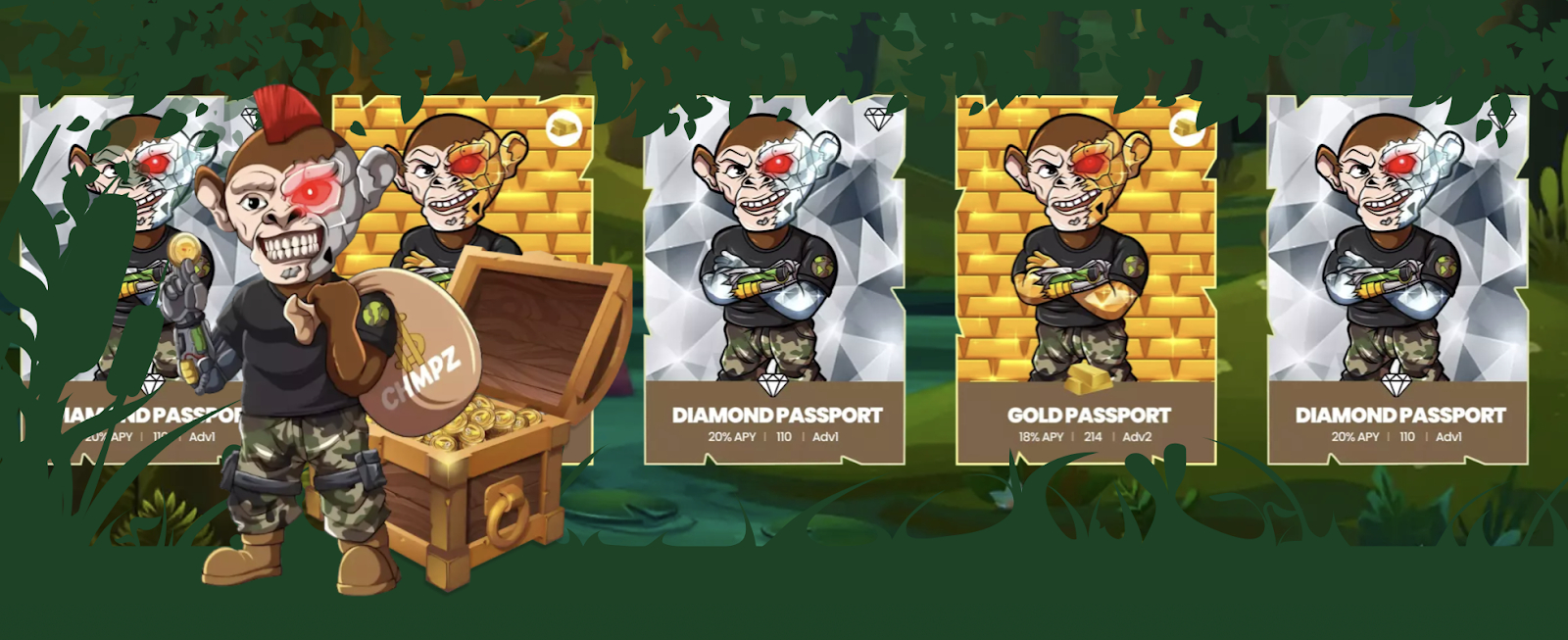 This is especially challenging when it comes to global transactions. But climate action, being global in nature, can't do away with global transactions.
Chimpzee steps in with a creative solution that integrates blockchain technology as a tool for global coordination. Even if the prospect of an uninhabitable planet is not strong enough to motivate us to join these initiatives, the prospect of will.
Burning Mechanism Boosts the Value of CHMPZ Tokens
Chimpzee has implemented an excellent burning mechanism that consistently brings down the supply of CHMPZ tokens. Since supply is inversely related to price, the burning mechanism helps support the value of CHMPZ over time. It also helps it tackle the notorious volatility of the crypto market.
While many crypto projects have come forward with burning mechanisms with the same goal, Chimpzee puts forward one of the strongest in the market. For example, all the tokens used to buy the Chimpzee NFT passports are burnt. The coveted NFT collection comes with a lot of benefits for holders.

As the Chimpzee presale hit the $1,350,000 milestone, the project burnt over 80% of its original supply to bring its total supply down to 39 Billion tokens. The team is planning to burn an extra one billion tokens when it hits the raise goal.
CONGRATULATIONS CHIMPZEE ARMY WE HIT OUR $1,350,000 MILESTONE FOR OUR VERY BIG ANNOUNCEMENT! 🥳

Here it is!

🔥We BURNED 25 BILLION TOKENS TO BRING THE TOTAL SUPPLY DOWN TO 39 BILLION TOKENS!😱

We decided to not make you wait for the 10 Billion extra burn and increased it to… pic.twitter.com/EsfZYWpt4F

— Official Chimpzee Project (@RealChimpzee) September 15, 2023
The Next Crypto to Explode?
An analysis of the Chimpzee reveals that it has got all factors right when it comes to supporting the value of CHMPZ tokens – whether it is the utility or the burning mechanism.
The project is designed in a way that helps investors make the most out of it.
The wide scope for global partnerships, in addition, gives the project exponential growth potential. Sustainability and wildlife conservation is one of the fastest growing sectors in the world and as a project that makes tangible contributions to the mission, Chimpzee is poised for a series of bull runs on its launch.
How to Get 4X Bonus CHMPZ Coins in the Presale?
If you're planning to invest in the ongoing CHMPZ presale, there is a way you can make the most of it. Chimpzee now gives a special 4X bonus to people who make a minimum $1000 investment in the token. Don't miss out on the opportunity.


The deflationary tokenomics render the presale one of the best investment gateways this year.
---