How NFTs Form Communities, And Where To Find The Next Big One
Disclaimer: The text below is an advertorial article that is not part of Cryptonews.com editorial content.
As an emerging technology facing uncertainty and backlash, it is no surprise that those invested in crypto technology have banded together to form a tight-knit community.
Whether this is done through social media channels like Twitter or physical meetups of like-minded people, the crypto community is a strong one. This is because the barrier to entry into the community is high due to the amount of knowledge necessary, and because of the routine defending these individuals must do regarding their interests.
NFTs have therefore become calling cards to the community, to identify those most heavily involved in the space and those whose understanding and guidance regarding the crypto space can be adhered to.
But which NFT collections have communities around them? And how are new projects like HUH Token (HUH) nurturing their own?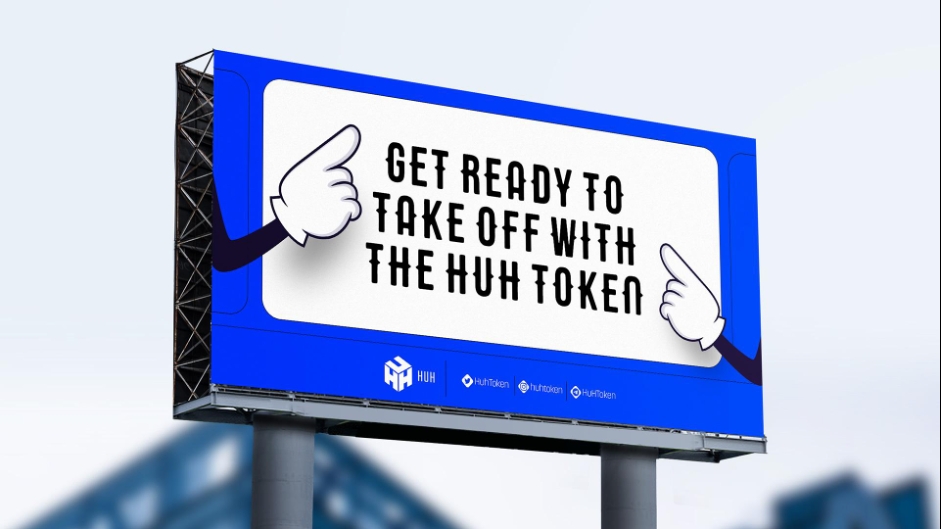 Bored Ape Yacht Club and ApeCoin (APE)
With NFT holders including Eminem, Snoop Dogg, and Paris Hilton, the Bored Ape Yacht Club has certainly formed a dedicated community.
Being one of the first NFT collections to take off during the summer of 2021, owning a Bored Ape has become either a symbol of wealth or a symbol of a deep understanding of crypto. Having a Bored Ape is seen as proof of foresight into the future of crypto, and their advice on the industry is worth taking note of.
The community aspect has also expanded out to a metaverse project by the team, called Otherside. This metaverse space will give Bored Ape holders an exclusive space to engage and communicate, further propagating the community. It will run on ApeCoin (APE) and can be used to buy and trade in the community.
To understand just how popular ApeCoin (APE) has become, consider the fact that it is now accepted as a payment method by luxury brand Gucci.
However, due to having spent a long time in the spotlight, Bored Ape NFTs have become almost inaccessible to those who did not get involved early. Other similar cases can be seen with NFTs like CryptoPunks, whose current value on OpenSea is anywhere between 25 and 300 Ethereum (ETH).
This has led some to seek new NFT communities to enter, engaging at an early stage where the tokens are still accessible.
The HUH Token (HUH) NFT Community
Newly launched project HUH Token (HUH) is taking this approach to their NFT community, removing the high financial barrier to entry while keeping the spirit of community.
To access a HUH Token (HUH) NFT collection, users must connect their wallet to the HUH Vault. By doing this, a new NFT can be minted exclusively for them, providing users with their very own Pixel HUH.
For those involved in the HUH Token (HUH) presale, there is even the possibility to access their NFTs without paying the minting, having to just pay the transaction gas fee to obtain their Pixel HUH.
Pixel HUHs are just one aspect of the HUH Token (HUH) ecosystem, which has many big plans to form a diverse, thriving community for crypto users with all manner of interests. The network will play host to its own wallet, as well as an exchange, with an NFT marketplace also in the works.
There are a total of 10,000 Pixel HUHs available. This may seem like a large number, but when considering the current trajectory of the HUH Token (HUH) project, there is a chance they will be gone sooner than expected.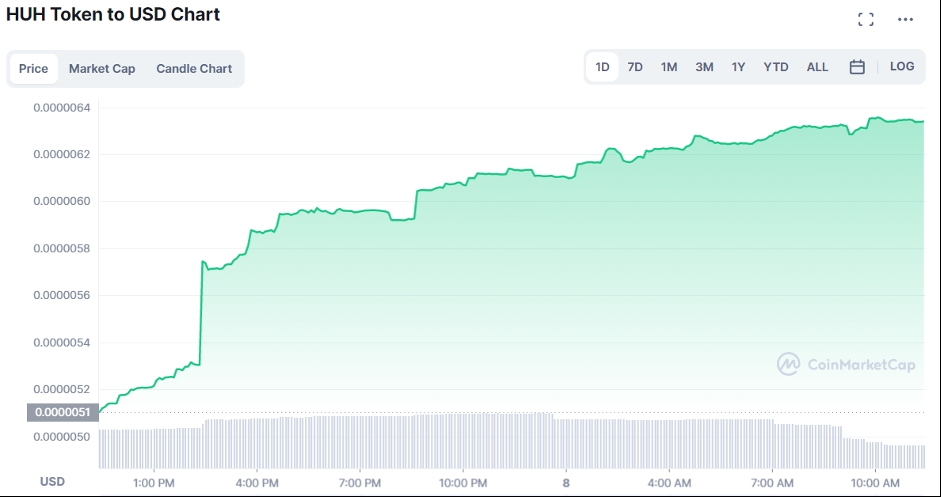 As of the writing of this article, HUH Token (HUH) has risen in value by 20% in the past 24 hours. If this is any indication of where the project is heading, it is unknown what landmarks the project could hit next, and just how big it could get.
Early investment and early access to the Pixel HUH NFT collection may become a badge of honour, allowing those with ownership of one to become pillars of the community, as those who found the project first. Their value may also increase in the future, making them an especially lucrative option for those minting their Pixel HUH during the presale.
Want to become a part of the HUH Token (HUH) community? Then getting your hands on a Pixel HUH is a great place to start!
To learn more about HUH Token (HUH), check out this article.
And for more information, check out the following links:
Presale:https://presale.huh.social/
Website: https://www.huh.social/
Telegram: https://t.me/HuHToken
Twitter: https://twitter.com/HuhToken
---