How DigiToads (TOADS) and Arbitrum (ARB) Became Some of the Hottest Crypto Projects of 2023
Disclaimer: The text below is a press release that is not part of Cryptonews.com editorial content.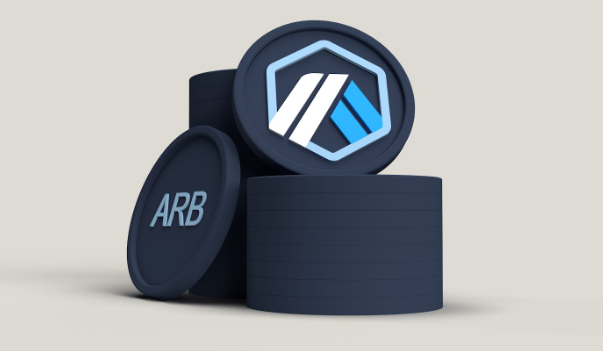 If you're looking for the hottest crypto projects of 2023, you should add DigiToads (TOADS) and Arbitrum (ARB) to your top ERC20 token list. Despite the relentless dynamics of the crypto market, these two digital assets promise high returns, catching the attention of the crypto community.
Although inherently different in purpose and potential, DigiToads and Arbitrum are the talk of the town.
Read on to find out why these projects have the potential to increase 10x in 2023.
DigiToads – The Breakthrough Meme Coin of 2023
The crypto market is continuously evolving thanks to innovation, new applications, and breakthrough projects poised to change traditional industries for good.
DigiToads is one such innovative project that positions itself as a strong contender for the title of the hottest crypto project of 2023.
DigiToads is one of the top defi projects that aims to revolutionize the controversial meme coin market.
Although this market is essentially built on speculation and coins created as a joke, DigiToads is a new meme coin with real value and utility for its holders.
Designed as a play-to-earn and stake-to-earn ecosystem, DigiToads has multiple use cases and fosters innovation in one of the fastest-growing industries to date, the Web3 gaming universe.
In the DigiToad universe, players collect DigiToads characters, nurture them, and fight in competitions to earn TOADS tokens.
Apart from this, the DigiToads platform is home to multiple trading competitions, a unique NFT marketplace, a special staking pool, weekly giveaways for token holders, and even hosts educational trading courses for NFT holders.
With such ambitious plans, it is no wonder that DigiToads has attracted massive attention in only a few weeks' time. This led to 170% price gains for early investors, as the TOADS token increased from only $0.01 to $0.027 at press time.
Also, early investors stand to gain the most due to the token's deflationary nature. As time passes, the system will organize token-burning events, decreasing the supply of the tokens and boosting their value for TOADS holders.
The presale, currently in its sixth stage, has been a success so far, selling more than 242 million tokens as investors flock to the website to buy their first alt coins ahead of the next price increase.
Large Holder Accumulates $2.5m ARB
Arbitrum's popularity skyrocketed thanks to its compatibility with Ethereum. In other words, it is compatible with the Ethereum blockchain, so developers can use the same tools and language to create dApps.
In addition to this, it has several benefits over Ethereum, such as a user-friendly interface, scalability, and costs. Essentially, Arbitrum can perform more transactions than Ethereum with lower fees and no congestion issues.
The Arbitrum community is now buzzing with enthusiasm as a large holder, known as a crypto whale, has bought $2.5 million ARB in a few days. Although the identity of the holder remains unknown, the Arbitrum community is amazed at this bold move.
Moreover, Arbitrum is poised to grow in 2023 as the developers have announced multiple developments requested by the community. Some examples include enhanced transparency regarding the foundation's budget and use of funds, and splitting the governance package.
At press time, ARB has increased by more than 7% in only seven days, which could mark the beginning of a sustained bullish run.
Summary
Arbitrum and DigiToads demonstrate huge potential in 2023. While Arbitrum aims to make dApps' development more efficient and affordable, DigiToads gains traction in the booming meme coin market by offering a unique combination of utility, earning opportunities, and a feature-rich ecosystem that has already attracted millions of dollars.
For more information on DigiToads visit the website, join the presale or join the community for regular updates.
---