How David Rojas Leverages Marketing Funnel Industry with Innovative Solutions for Inflation and Lean Operations
Disclaimer: The text below is an advertorial article that is not part of Cryptonews.com editorial content.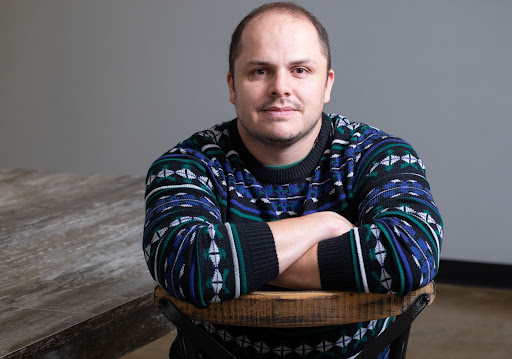 A marketing funnel is a crucial aspect of any business strategy, and it's no surprise that companies are constantly looking for new ways to improve their marketing efforts. Research shows that the global marketing funnel management software market is expected to grow from $5.5 billion in 2020 to $13.5 billion by 2025, at a CAGR of 19.6% during the forecast period. This highlights the importance of staying ahead of the curve in the marketing funnel industry.
One company that has been making waves in the industry is Blue Castle Ventures LTD, led by CEO David Rojas. The company has established itself as a leader in the marketing funnel industry by focusing on finding innovative solutions to specific problems in the market, such as inflation and the loss of value of money over time.
To address these issues, Blue Castle Venture has developed a unique product that pays 20% annually without any effort from the customer. This is achieved by focusing on a small number of stocks known to perform well in the current political and economic environment.
This targeted approach has allowed the company to achieve impressive returns of 35-34% in just one month and 14% in the next. These impressive returns have helped to establish trust with customers and have led to significant growth for the company. Blue Castle Venture has seen its revenue jump from $80,000 to $1.3 million in the past year.
One critical strategy that sets Blue Castle Venture apart from other companies in the industry is its focus on lean operations. This allows the company to pass savings on to customers, making it a more attractive option for those looking for a reliable investment option. Blue Castle Venture has its own cryptocurrency, a stablecoin equivalent to $1, that can be used to purchase products or services or can be held to earn profit. Additionally, the company is planning to expand into the mortgage market, aiming to acquire properties and sell them to customers at a lower percentage.
In addition to its innovative products and services, Blue Castle Venture has also made customer satisfaction a top priority. The company understands that to grow and succeed long-term they must focus on building strong relationships with its customers. This is why the company has made a concerted effort to listen to customer feedback and make adjustments to its products and services accordingly.
Furthermore, Rojas has a wealth of experience in the field of the marketing funnel, which is evident in the company's approach to customer acquisition and retention. Through a combination of targeted marketing campaigns, personalized communication, and a customer-centric approach, Blue Castle Venture has been able to attract and retain a large number of satisfied customers.
---