How to Buy Scorpion Casino $SCORP Token - In 4 Easy Steps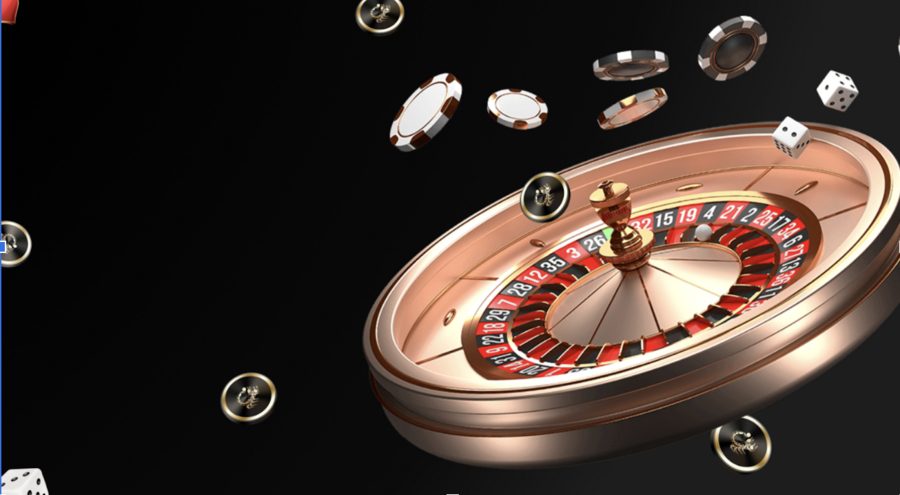 Disclaimer: The Industry Talk section features insights from crypto industry players and is not a part of the editorial content of Cryptonews.com.
As the crypto landscape evolves, platforms like Scorpion Casino are making their mark by fusing the excitement of online gambling with the financial potential of crypto.
The platform's native token, $SCORP, allows users to earn a daily yield based on the casino's performance. As the platform strives to create a trustworthy and engaging environment for investors and gamers, this article provides a clear guide on how to buy $SCORP tokens.
How to Buy $SCORP Token in 4 Simple Steps
The instructions below provide a brief step-by-step guide to buying $SCORP token during the presale.
Step 1: Set up a Digital Wallet - Download and set up a digital wallet - MetaMask, Trust Wallet, and Coinbase Wallet are all ideal options compatible with Scorpion Casino.
Step 2: Buy ETH/BNB/USDT - Ethereum (ETH), Binance Coin (BNB), or Tether (USDT) are needed in your wallet. This can be done directly on MetaMask, for example, or purchased from an external exchange and transferred.
Step 3: Connect Wallet - Head to the Scorpion Casino presale page and connect your wallet by clicking the 'Connect Wallet' button. Choose the crypto (ETH, BNB, or USDT) you wish to swap for $SCORP tokens.
Step 4: Swap for $SCORP Tokens - Click 'Buy Now' and follow the prompts to approve the transaction. After confirming your purchase, including gas fees, your $SCORP tokens will be reserved and ready to claim after the presale concludes.
What is the $SCORP Token?
Scorpion Casino is an online gambling platform changing the game with its digital currency, $SCORP. Unlike old-fashioned casinos, this platform is knocking down financial hurdles and complicated licensing requirements.
By buying the $SCORP token, anyone can share the platform's profits, making the benefits of staking open to everyone - moreover, Scorpion Casino is crafting a unique social gambling experience where users can earn daily rewards.
Based on the BEP-20 standard, the $SCORP token is the primary currency for all betting activities on the Scorpion Casino platform, whether casino games, sports, or eSports. Having a limited supply of 1 billion tokens, The $SCORP token forms the backbone of the ecosystem.
In the expansive game library of Scorpion Casino, users can find traditional gambling games such as blackjack, poker, and roulette, as well as thousands of leading slots. The platform operates under a license from the Curacao eGaming entity, ensuring that all games are provably fair and regulated. Additionally, the platform collaborates with top-tier gaming providers like BetRadar and CoinsPaid, enhancing the quality of the gaming experience for users.
The comprehensive offerings of Scorpion Casino, coupled with the innovative design of the $SCORP token, make it a compelling addition to the crypto and online gambling landscape. By seamlessly combining the worlds of online gambling and crypto with staking rewards, Scorpion Casino and the $SCORP token provide a unique, future-focused solution to modern eGambling challenges.
Why are People Investing in $SCORP?
The investment appeal of $SCORP, the native token of Scorpion Casino, lies in its promise to offer steady passive income, the potential for value appreciation, and the benefits of being part of an evolving online gaming platform.
Earning consistent passive income is at the heart of $SCORP's value proposition - this comes from a redistribution mechanism, where 2% of transactions are distributed among all $SCORP holders. The allocation grows proportionally with the casino's increased usage, turning every bet made on the platform into a potential earning opportunity of up to $10,000 for token holders.
Investors have also been attracted to the token's deflationary feature, detailed in the Scorpion Casino whitepaper. A unique aspect of $SCORP's design is its 1% burn tax on each transaction, reducing the total token supply over time - this deflationary approach can result in token scarcity, potentially driving up its value and making it an appealing asset for investors banking on long-term growth.
$SCORP serves as the exclusive payment method within the Scorpion Casino ecosystem. Users can bet using the token across various gambling games, making it an essential tool within the platform and adding another dimension to its attractiveness as an investment.
The casino also caters to high-stakes investors through its Elite Scorpion Members Club - this exclusive club offers an array of benefits to members, including VIP services, additional staking rewards, and cashback offers.
The presale of $SCORP tokens further enhances its appeal as an investment, with early investors able to secure tokens at a reduced rate, offering substantial growth potential once the token lists at its initial price. At press time, buyers can grab the tokens for a presale rate of $0.01 USDT each, but with a listing price of $0.05 USDT, the token offers an immediate upside of 400%. For more details on the upside potential of $SCORP be sure to read our Scorpion casino token price prediction.
In addition to the promise of financial returns, the Scorpion Casino offers its investors the chance to be part of a unique, regulated, and licensed online gaming platform - the Curacao eGaming licensing entity licenses the Scorpion platform, which offers a fair gaming experience.
It features more than 30,000 betting opportunities monthly, 210 casino games, and 160 live games, promising a dynamic gaming environment. Scorpion Casino also displays major leagues like NBA, MLB, NHL, Champions League, Primera Division, Bundesliga, Football World Cup, UFC, Boxing, and more, giving it a competitive edge. The broad selection of gaming and betting options ensures that the platform remains relevant and engaging, further solidifying $SCORP's potential as a sound investment.
The combination of income generation, value appreciation potential, presale benefits, and the chance to be part of an innovative gambling platform makes $SCORP an attractive proposition for investors. Its value extends beyond mere monetary returns, promising a stake in an online gambling platform shaping the future of gambling.
You can join the Scorpion Casino Telegram Channel to keep up with the latest updates.
How to Buy $SCORP Tokens – Detailed Guide
Purchasing $SCORP tokens is a simple, straightforward process that can be achieved in just a few steps. This section provides a detailed walkthrough to help you navigate your way to buy $SCORP tokens.
Step 1: Set Up Your Digital Wallet
The first step involves setting up a digital wallet compatible with Scorpion Casino. MetaMask is a popular choice on the App Store and Google Play. For those who prefer desktop trading, MetaMask also offers a browser extension - other supported wallets include WalletConnect, Trust Wallet, and Coinbase Wallet.
Step 2: Acquire USDT, ETH, or BNB
Once your digital wallet is ready, the next step is securing USDT, ETH, or BNB tokens, which are used to exchange for $SCORP tokens. If your wallet doesn't contain these cryptos, they can be purchased directly on MetaMask or another exchange platform and transferred to your wallet.
Step 3: Connect Your Wallet
After securing the necessary cryptos, connect your wallet to the Scorpion Casino presale page - this can be achieved by clicking the 'connect wallet' button on the platform.
Once your wallet is linked, you can select the crypto (USDT, ETH, or BNB) you wish to exchange for $SCORP tokens. Buyers should note the minimum purchase amount is $100.
Step 4: Swap USDT, ETH, or BNB for $SCORP
The final step is to swap your selected crypto for $SCORP tokens.
To do this, click the 'Buy Now' button on the platform and approve the transaction, which will also cost gas fees to process.
Investors can claim their tokens once the presale period concludes by returning to the website. Further details will be provided nearer the time.
Conclusion
Scorpion Casino blends the thrill of internet-based gaming with the robust financial prospects of staking returns. Acquiring $SCORP tokens, the platform's native currency, paves the way to consistent passive earnings.
At press time, buyers can grab the $SCORP tokens for a presale price of only $0.01 USDT. With the listing price of $0.05 USDT - a 400% increase - early buyers can capitalize on the upside potential of the token.
Following the step-by-step guide, you can easily set up a digital wallet, acquire cryptos, connect your wallet, and swap for $SCORP tokens.
FAQs
What is the $SCORP token?
The $SCORP token is the native digital currency of Scorpion Casino. $SCORP token holders are entitled to earn a daily yield based on the casino's performance through a redistribution mechanism embedded in the token's smart contract.
Should I buy the $SCORP token?
The decision to buy the $SCORP token depends on your investment goals and interest in online gambling. As an investor, the $SCORP token offers opportunities for steady passive income and the potential for value appreciation due to its deflationary nature. Moreover, being part of Scorpion Casino's ecosystem provides access to a regulated and licensed online gambling platform with diverse betting options.

---