How Bitcoin ETFs Could Reshape the Entire Crypto Ecosystem
Disclaimer: The text below is a press release that is not part of Cryptonews.com editorial content.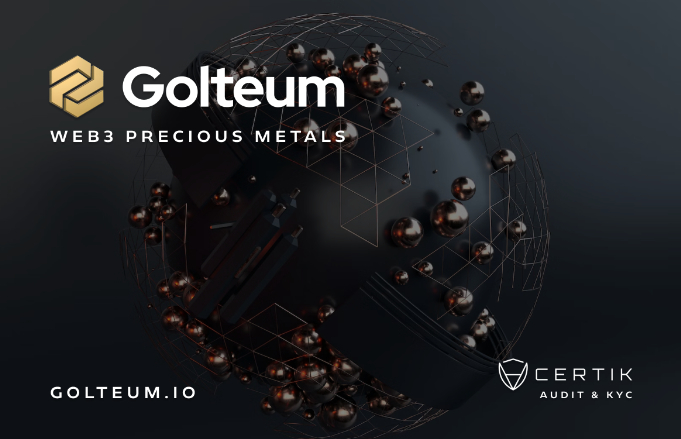 Bitcoin exchange-traded funds (ETFs) are collections of bitcoin-related assets that brokerages offer on conventional exchanges for ETF trading.
These ETFs are designed to provide access to cryptocurrencies instead of really possessing them to investors uncomfortable investing in them.
ETFs are exchanged on a conventional exchange rather than a cryptocurrency exchange. Theoretically, a company would buy Bitcoin, securitize it, and then sell it or trade it on its platform.
A new surge of interest in the cryptocurrency environment has recently been generated by the filing of new applications for Spot Bitcoin ETFs to the U.S. Securities and Exchange Commission (SEC) - well-known asset management companies like BlackRock (BLK), WisdomTree (WT), and Fidelity Investments among them.
In turn, this has increased interest in digital currencies like Bitcoin (BTC) and Golteum (GLTM).
A provider of financial solutions, Fidelity Investments, which provides a variety of investment products, such as mutual funds and brokerage, has expressed new interest in the crypto market.
And as such, the company created a subsidiary firm named Fidelity Digital Assets to offer institutional investors cryptocurrency custodial solutions.
The SEC had rejected tons of Bitcoin ETF filings in the past, including one from Fidelity.
However, with the recently growing optimism regarding the filings, Fidelity has re-filed documents for its Spot Bitcoin ETF through its Wise Origin Bitcoin Trust.
By providing a regulated and practical way to participate in the cryptocurrency market, the prospective approval of the Bitcoin Spot ETF may open up new options for investors.
The Bitcoin (BTC) Spot ETF filings have already proven to be a positive catalyst for the market, triggering Bitcoin's (BTC) rally above $31,000.
Given the fact that the general market tends to rally behind Bitcoin (BTC), Golteum is well-positioned to benefit from such a bull market.
How Will Fidelity Spot Bitcoin ETF Improve The Golteum (GLTM) Dynamics?
Bitcoin ETFs are created to enable more individuals to invest in Bitcoin without the inconveniences associated with purchasing them in their current form.
ETFs are generally common among investors from traditional financial markets and this is a more convenient means to invest in Bitcoin (BTC).
Bitcoin (BTC) and other cryptocurrencies are secured with private keys, but if you choose to buy shares of a Bitcoin ETF, the exchange will be responsible for the security of the keys and underlying Bitcoin assets.
You're merely buying a share of it, and it could be a much-preferred option for investors transitioning from traditional investment means to Bitcoin.
This move opens more possibilities for the crypto market and can bring greater adoption to the landscape at large.
Golteum (GLTM) will benefit from this growing trend as it's an emerging platform that merges traditional forms of precious metals investment with the crypto market, enlarging the room for profit.
Golteum is a Web3 multi-asset platform allowing investors access to precious metals investors by providing their tokenized form stored on the blockchain.
This is an upgrade from the traditional form of precious metals investment as it allows users to find more use cases for what would otherwise be idle assets.
With Golteum, tokenized precious metals can serve as collateral for borrowing and lending and can be staked for GLTM token rewards.
The tokenized precious metals are backed 1:1 by actual precious metals stored in vaults.
These reserve assets are monitored in real-time by Chainlink's third-party Proof-of-Reserve, allowing a completely decentralized platform where Golteum has no influence over the underlying gold, silver, or platinum assets.
Seeing as Golteum is a new project currently in its infancy, early investors have hastily entered the presale for GLTM tokens as it could be the future of the crypto landscape.
The first presale round sold out in 48 hours at $0.0074, and the second round is picking up momentum at the current offering of $0.012.
At $0.012, Golteum presale is hugely underpriced, allowing presale buyers to take advantage of the textbook strategy: "Buy low, sell high".
Golteum has a future with real-world assets, and the platform could integrate other assets across real-estate and other sectors on its platform.
Early investors are prime to profit from this, and you should look to join the presale now.
Citibanks and Boston Consulting Group estimate the real-world assets market could be worth nearly $16 trillion by 2030, and that's some prospects to play at.
Golteum has been audited by top blockchain security firm, Certik, and six team members have been doxxed and KYC'd, which makes the presale safe to interact with.
Secure your GLTM on the Golteum presale now and take advantage of the 15% bonus while it lasts.
For more information about the GLTM Presale:
---