Hop On the Crypto Hype Train: Invest in Tron (TRX), Bitcoin Cash (BCH), and VC Spectra (SPCT)
Disclaimer: The text below is a press release that is not part of Cryptonews.com editorial content.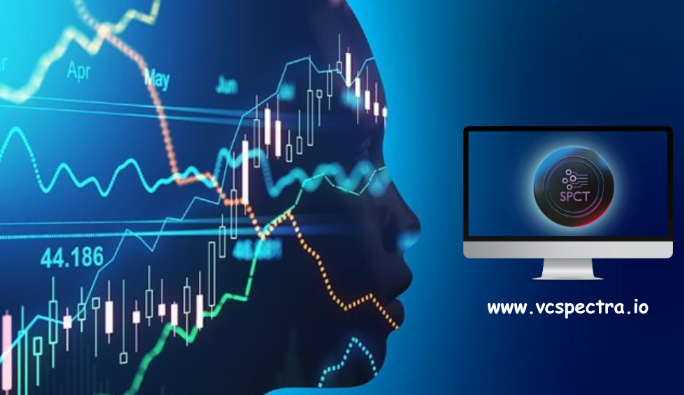 Tron (TRX) had a stable price movement throughout June, and the coin is not volatile at the moment.
However, analysts are predicting a bullish Tron (TRX) in July.
At the same time, Bitcoin Cash (BCH) is making a statement with its massive price surge, and investors all over the crypto market are talking about it.
More good news – there is a new crypto platform with massive profit opportunities for its users. The VC Spectra (SPCT) cryptocurrency is set to disrupt the crypto market, and its native token is currently on presale.
VC Spectra: The New Roadmap to Crypto Investing
A wall street hedge fund gathers funds from investors and puts them into profitable projects like real estate. VC Spectra (SPCT) performs the same function for crypto investors.
This decentralized hedge fund provides capital to promising web3 startups and high-potential blockchain ventures.
In return, holders of SPCT are rewarded with quarterly dividends and profits from buybacks of profitable blockchain investments.
With VC Spectra (SPCT), you get access to a wide range of profitable ICOs. The VC Spectra (SPCT) investment experts will vet each project/company before they are added to an investment portfolio.
This way, you take on lesser risks and uncertainties. VC Spectra also uses algorithmic and systemic trading to ensure maximum returns and minimum losses from trading activities.
VC Spectra (SPCT) is the perfect decentralized crypto funding platform for hot new projects. Their investment focus is on ICOs and specific cryptocurrencies that fit the bill.
VC Spectra (SPCT) has unmatched precision in spotting the right blockchain ventures and making early investments.
Currently, SPCT is in its first presale phase, and the token is selling for $0.008 - the presale phase will enter stage 2 in a few days, and VC Spectra (SPCT) will sell for $0.011.
The token is a game changer in the crypto investment space, and you should bag as much as you can now to benefit from the soon-to-realize 37.5% ROI.
Stable Tron (TRX) Might Move in a Bullish Direction
June saw almost no volatility from Tron (TRX). Tron (TRX) started stable and traded at $0.07523 before witnessing a minor pump on June 3 when it traded at $0.08541.
The price slowly fell and hit a 30-day low at $0.6531. Right now, Tron (TRX) is back to a stable price of $0.0765.
The price movement of Tron (TRX) in the past few days hints toward a bullish July for the token.
However, investors and traders should not tie up their capital in a stable crypto like Tron (TRX) for too long. Tron (TRX) can eventually move in a bearish direction which will result in a loss for you.
Bitcoin Cash (BCH): The Crypto Poster Boy of June 2023
Bitcoin Cash (BCH) price pump in June 2023 will be one of the highlights of the crypto market this year.
After a network upgrade that gave Bitcoin Cash (BCH) stronger security and its subsequent listing on the EDX markets, the price of Bitcoin Cash (BCH) rose more than 170% within 10 days.
If you've held Bitcoin Cash (BCH) for more than a year, your tokens have gained 207% in value.
Investors are now looking to hop on the crypto hype train and make a profit from Bitcoin Cash (BCH).
However, invest only what you can afford to lose at this point. The current price of Bitcoin Cash (BCH) looks like a bubble, and you may be left holding the bag if it bursts.
Trade and invest in Bitcoin Cash (BCH) with caution.
Learn more about the VC Spectra (SPCT) presale here:
Presale: https://invest.vcspectra.io/login
Website: https://vcspectra.io/
Telegram: https://t.me/VCSpectra
Twitter: https://twitter.com/spectravcfund
---