Hop Aboard the TMS Network (TMSN) 100x Growth Train - While Cardano (ADA) and Polygon (MATIC) Consolidate and Face Bearish Whales
Disclaimer: The text below is a press release that is not part of Cryptonews.com editorial content.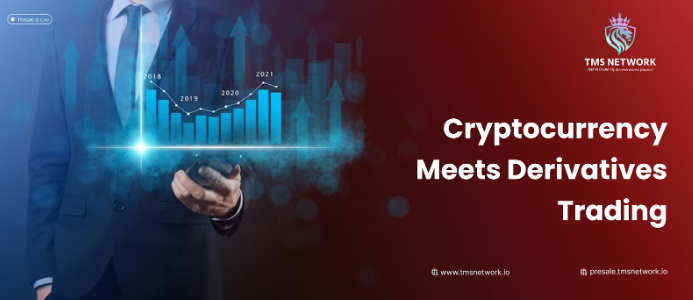 The crypto market is always in a state of flux, with different coins and platforms experiencing varying levels of growth and consolidation.
While Cardano (ADA) and Polygon (MATIC) remain popular choices, TMS Network (TMSN) is making waves in the market with its successful presale, and unique hybrid infrastructure.
In this article, we'll delve into the details of each platform's current status, and what the future may hold for them.
Cardano (ADA): The Sustainable Solution for Decentralized Applications
Cardano (ADA) has been gaining immense popularity in recent times, primarily due to its strong focus on academic research, and a rigorous approach to development.
With its unique features, Cardano (ADA) has become a preferred choice among investors looking for a secure and sustainable investment option. One of the key advantages of Cardano (ADA) is that the platform uses a proof-of-stake consensus mechanism, which is more efficient and eco-friendly than many other traditional blockchain platforms.
This has made Cardano a sustainable and responsible choice for investors who are looking to support green technologies. Cardano's (ADA) academic research, and development approach has made it more robust than its competitors.
Despite Cardano (ADA) being in a consolidation phase at present, experts anticipate it to be among the leading competitors in the field of dApps. At press time, Cardano (ADA) is trading at $0.37, with a 24-hour trading volume of almost $400 million.
Despite being down by 2.13% in the last 24 hours, Cardano (ADA) remains a top investment option for investors who value security and sustainability.
Polygon (MATIC) Struggles to Rebound: On-Chain Data Reveals Whale Sell-Off
Despite being recognized as the leading scaling solution to Ethereum, Polygon (MATIC) has struggled to gain momentum.
Polygon (MATIC) developers have announced the scheduled launch of the zkEVM, a product update that aims to improve privacy and transaction throughput on the Ethereum-compatible network, and the market has reacted positively to the announcement.
However, the whale activity on the Polygon (MATIC) network paints a different picture.
Santiment's on-chain data shows that a strategic group of Polygon (MATIC) whales has been taking profits since late February, selling 96 million MATIC worth nearly $100 million.
The sell-off has intensified in the past week. This trend suggests that Polygon (MATIC) could struggle to enter another bullish price push in the coming weeks unless the whale sell-off abates.
Further reinforcing the bearish outlook is the dearth of whale activity on the Polygon network, with the number of whale transactions recorded dropping by more than 50% since mid-February.
This decline has frequently preceded previous Polygon (MATIC) price slumps. Polygon (MATIC) could thereby lose its $1 support unless whales accumulate more coins.
TMS Network (TMSN) Shaking up Crypto Derivatives Trading with Presale Success
TMS Network (TMSN), the DeFi trading platform, has a hybrid infrastructure, allowing the trading of stocks, futures, cryptocurrencies, CFDs, and Forex, among others. Moreover, users don't have to open a new bank account, or trading account, to use TMS Network (TMSN).
To ensure smooth transactions, TMS Network (TMSN) uses a straight-through process (STP) mechanism, making the process tamper-proof and eliminating the possibility of fraud or price manipulation. TMS Network (TMSN) maintains a decentralized public ledger that logs all transactions.
TMSN token holders can take advantage of various benefits such as reduced trading fees, the ability to vote, and entry into the social trading club.
Due to its high scalability, TMS Network (TMSN) can offer faster and cheaper transactions than leading networks like Ethereum. The revenue-sharing model that TMS Network (TMSN) employs also allows users to earn more.
TMS Network (TMSN) has raised over $3.6 million in investments during its first presale month. Whale investors have begun to accumulate TMSN tokens, and the token's price has risen from $0.003 to $0.046, a 1,300% increase.
For more information on TMS Network (TMSN) please see the links below:
Presale: https://presale.tmsnetwork.io
Website: https://tmsnetwork.io
Telegram: https://t.me/TMSNetworkIO
---