High Flying 30x Meme Coin DigiToads, Lays Out Ambitious Roadmap To Topple Shiba Inu & Dogecoin
Disclaimer: The text below is a press release that is not part of Cryptonews.com editorial content.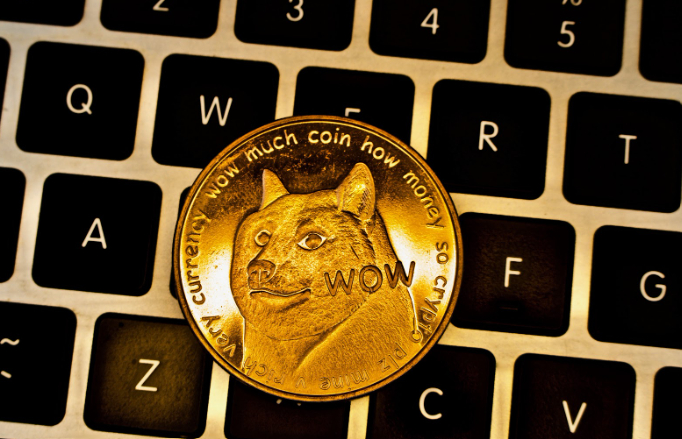 The meme coin frenzy is about to begin, with leading meme coins like Shiba Inu (SHIB) and Dogecoin (DOGE) hoping to lead the rally.
However, there is a surprise contender in DigiToads (TOADS), whose ambitious roadmap and utility will see it topple Shiba Inu (SHIB) and Dogecoin (DOGE).
DigiToads: Full utility Meme Coin
Unlike Shiba Inu and Dogecoin, DigiToads is a full-utility meme coin, whose utility covers NFT and play-to-earn games.
In addition, it has a total supply of 585 million DigiToads, which is significantly lower than those of Dogecoin and Shiba Inu.
Furthermore, its deflationary nature means its total supply will decrease over time and its price will soar.
These are some of the factors that will contribute to DigiToads toppling Shiba Inu and Dogecoin in the future.
DigiToads has a clear and ambitious roadmap to overtake both Dogecoin and Shiba Inu. After its presale, which is currently in stage 9 and costs $0.047, with over $5.7 million raised and counting.
Their community should expect exciting innovations and developments to be rolled out.
In stage 2 of its roadmap, the community should expect the much-anticipated NFT teaser. In addition, its media channels will be live and marketing will kick off.
The third stage of its roadmap promises even more excitement as NFT Mint goes live and staking is launched.
Additionally, DigiToads will be launched on the decentralized exchange Uniswap and its trading will go live.
Furthermore, some of the important events to look out for on DigiToads' roadmap in stage 4 are its in-house swap launch and the listing of TOADS-ETH LP on multiple DEXs for farming rewards.
In stage 5, DigiToads will go cross-chain and a bridge will be added. In addition, its NFT battle community will pass a beta test and be released.
Finally, in its final stage, the community should anticipate the Treasury Trader's battles, an in-person meet-up and party, and the launch of the ToadMerch shop.
The above makes up an important part of DigiToads' roadmap to success and becoming a leading coin in the crypto market.
Shiba Inu (SHIB) is in a Downtrend as it Awaits Tangible Utility
Shiba Inu (SHiB) is one of the more popular memecoins in the crypto market but has no tangible use cases for now as it awaits the launch of Shibarium.
Shiba Inu (SHIB) has also seen more bearish declines this year.
After Shiba Inu's (SHIB) 2023 peak in early February, it experienced a downswing.
With the coin having no strong utility, for now, DigiToads is expected to trump it and soar ahead of it as it has a utility that cuts across NFT, P2E, and the Metaverse.
Dogecoin (DOGE) Consolidates and Lacks Strong Bullish Momentum
Dogecoin (DOGE) is the leading memecoin and, like Shiba Inu, lacks real use cases.
This is one of the factors that will impede its growth, giving DigiToads a competitive edge.
Additionally, it has less room for growth compared to DigiToads, which is poised for a strong memecoin rally.
Dogecoin (DOGE) has been trading sideways on the 1-year chart and doesn't show strong bullish momentum, which DigiToads is brimming with.
This, along with its roadmap, puts the ERC-based memecoin in a pole position to topple Dogecoin (DOGE).
Final Thoughts
Although Dogecoin and Shiba Inu (SHIB) are two of the leading memecoins, they are slowly burning out, with their positions up for grabs.
Considering DigiToads' ambitious roadmap, it is a worthy contender to topple the aforesaid coins. This makes it a great investment option, as its utility token is poised to skyrocket.
---