Here's Why the Terra LUNA Price Is Crashing to $0, but This New Crypto Is Surging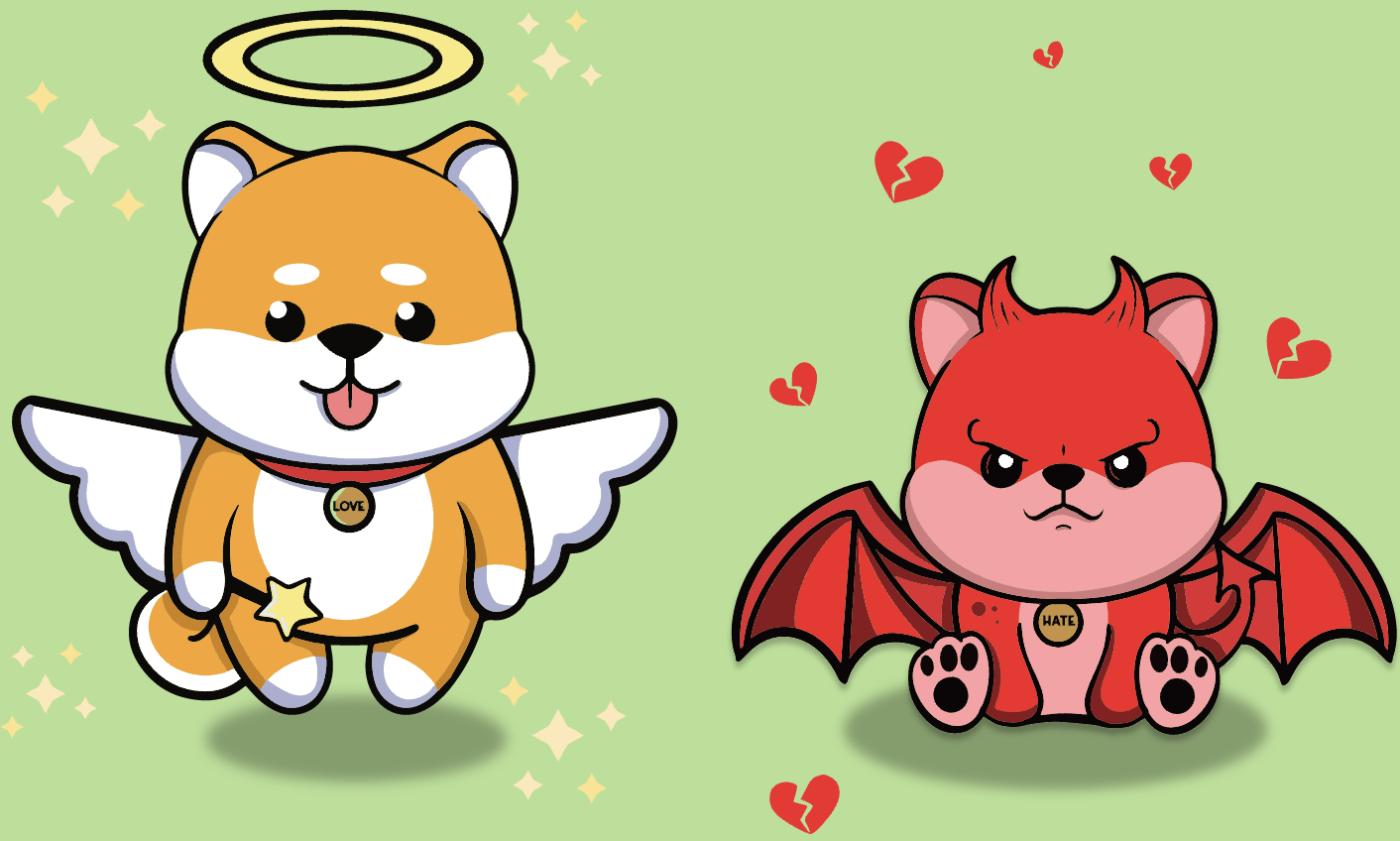 Terra LUNA, the first-ever algorithmic stablecoin maker, has struggled to make a comeback since its dark days of 2022, which negatively impacted the overall valuation of crypto asset prices.
In May 2022, Terra LUNA suffered some of the biggest weekly dips as its price value plummeted 99.7% in a week, as per CoinMarketCap data.
The protocol saw its UST stablecoin depeg even further, pushing its value to less than 10 U.S. dollar cents, suffering massive deep from its all-time high of $120 in mid-April.
Meanwhile, the project has created a new protocol with the same ethos but with the obvious absence of its UST stablecoin.
Despite the development team's best efforts, the former glory has not returned to the Terra blockchain.
Meanwhile, investors are already eyeing a new blockchain project that can disrupt the survey industry. This new project is called Love Hate Inu.
The Fall of Terra LUNA
Terra's new token, LUNA 2.0, is consolidating and has had no issues with its rebranded blockchain network.
However, its older version has been faced with a severe price decline since the start of May 2022 due to a broader bearish correction, a colossal loss of 15 billion LUNC tokens on its Terraport bridge, and a spate of internal conflicts of interest in the development team.
As of press time, Terra LUNA Classic, $LUNC, trades at $0.0001 with a 24-hour trading volume of $41 million.
Between the 9th and 12th of May, the asset lost nearly all its value as it recorded a steep downtrend of up to 99.98, a massive shift from $64 to $0.0087.
The colossal effects of the Terra crisis permeated the entire cryptocurrency market, which was already on a bearish trajectory due to macroeconomic conditions.
According to price analysis, the $LUNC market is bearish. The digital asset trades below the 50-day simple moving average (SMA) of $0.00013, signaling SELL.
The moving average convergence/divergence (MACD) oscillator signals a crypto asset's bullish and bearish momentum.
$LUNC's MACD is 12 and 26, respectively, which is close to an exponential moving average of 9.
The relative strength index (RSI) indicator signals whether a crypto asset is oversold (below 30) or overbought (above 70). As of press time, the RSI of $LUNC sits at 46.33, very close to the oversold zone.
Although the price crash of $LUNC has dented the valuations of many cryptocurrency projects and caused uncertainties regarding the longevity of the crypto markets, new projects have debuted, embedding stacks of untapped potential opportunities.
One such project is Love Hate Inu ($LHINU), a fast-rising meme token set to emulate the bullish run of its predecessors, notably Dogecoin and Shiba Inu.
Unlike most meme tokens, the Love Hate Inu ecosystem integrates stack use cases that act as a catalyst for its longevity and surging value for holders.
Now selling fast on presale, the $LHINU has raised over $4.74 million and is surging to be the biggest crypto of 2023.
Love Hate Inu: A Novel Ecosystem Set to Disrupt the $3.2 Billion Survey Industry
Love Hate Inu is a revolutionary decentralized meme project that integrates a versatile vote-to-earn (V2E) to enable users to share opinions on viral surveys and earn digital and physical commercial ventures for engaging.
The meme project has piqued the interests of retail and institutional investors and enjoyed massive traction since its native token, $LHINU, made its presale debut.
Crypto enthusiasts have predicted the new meme coin to surge past the high gain percentage of Dogecoin and Shiba Inu due to its stacked utilities powered by its novel V2E mechanism.
Before the advent of Love Hate Inu, the meme genre leveraged media hype and vibrant communities.
However, these have proved insufficient, causing a downtrend in most projects due to a lack of use cases.
Love Hate Inu is poised to be the new meme project paradigm that combines utility with the hype and vibrant communities associated with meme tokens.
The survey industry is worth $3.2 billion in revenue and has grown exponentially to one of the most fast-paced sectors in adoptions and utility.
However, there are prevalent challenges in the form of sanctions and incentives.
Love Hate Inu asserts to disrupt this sector via its redefined voting technology and tap into its opportunities.
The meme sensation is deployed on the Ethereum blockchain and allows members to vote on polls and surveys, including the most controversial and debatable topics.
All votes are recorded on the Ethereum blockchain, ensuring a transparent, legitimate, and tamper-proof result.
The meme project development team is keen on building a transparent voting virtual hub that appeals to many brands, companies, sectors, and individuals keen to get a legitimate and tamper-proof opinion on a certain topic without manipulation.
These brands will reward participants with products, merchandise, non-fungible tokens (NFTs), and many more.
Lock Into $LHINU Discounted Presle Price – Over $4.71 Million Raised From Early Investors
The new meme sensation token embeds core utilities that will, beyond doubt, propel its price value to greater heights.
The $LHINU token is currently priced at $0.000115 USDT. However, the price will increase as its presale stages unfold.
With over $4.74 million raised, now is the best time to invest in the revolutionary meme project.
Disclaimer: The Industry Talk section features insights by crypto industry players and is not a part of the editorial content of Cryptonews.com
---