Here's Why Investors are Bearish on Dogecoin Price and Bullish on This New Meme Coin – Exchange Listings Soon?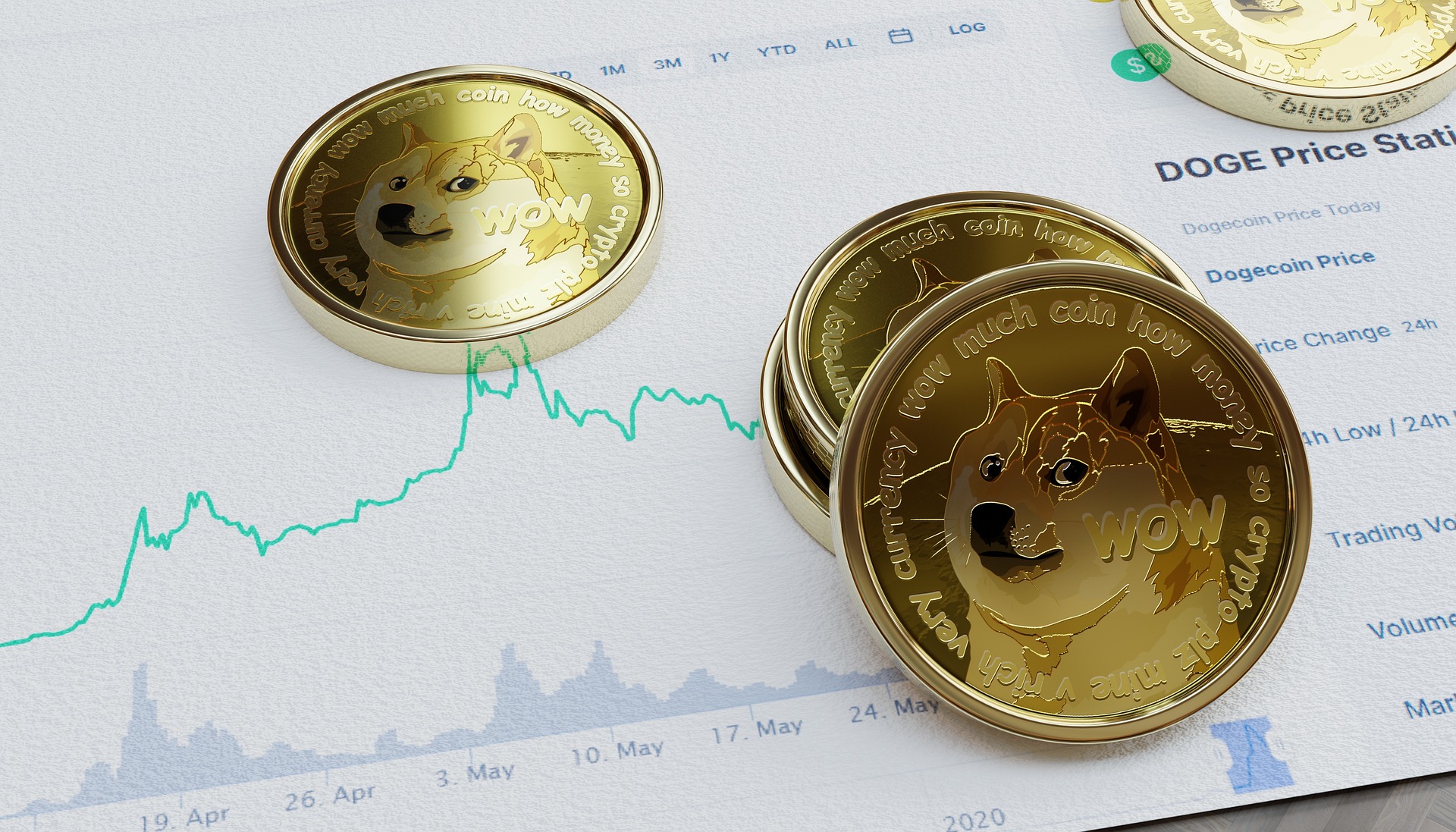 As Dogecoin (DOGE) faces a critical turning point, it seems that the market's interest is shifting to a new meme coin sensation, Love Hate Inu (LHINU).
DOGE's current price stands at $0.07796, down by 1.10%.
The popular meme coin is struggling to recover after facing a catastrophic rejection from the topside resistance around $0.10 in April, which led to a 21% retracement.
A fragile support level has emerged at $0.075, which may not hold for long.
In April, DOGE experienced 4.5% growth and has achieved a 10.5% increase YTD.
Unfortunately, DOGE now trades below both the 20 and 200-day moving averages, signalling a critical loss that could result in a freefall.
The RSI indicator offers a glimmer of hope at 44, suggesting that DOGE is oversold at these levels.
The MACD, however, stands at 0.00001, leaving DOGE fighting to reclaim its position above the 20-day moving average.
While DOGE's upside target of reclaiming support at $0.085 could set the stage for another resistance test at $0.10, the downside risk of a strong lower support level at $0.075 cannot be ignored.
Love Hate Inu (LHINU): A Compelling Meme Coin Alternative
Amid the DOGE downturn, Love Hate Inu (LHINU) offers a persuasive alternative for investors seeking the next meme coin with real utility.
LHINU's innovative Vote-2-Earn platform allows users to participate in polls on trending topics, earning tokens for voting.
By staking LHINU tokens, users can contribute to the latest meme sensations and benefit from a secure, transparent, and community-driven ecosystem.
Love Hate Inu's presale has already raised over $10 million, with a launch price set at 1 LHINU = 0.000145 USDT.
Analysts are pointing to LHINU as one of the best cryptos to buy now, comparing its potential to Dogecoin and Pepe Coin's meteoric rise.
Revolutionizing the $3.2bn Survey Industry
With its unique use case and powerful utility, Love Hate Inu could revolutionize the $3.2 billion survey industry.
The platform's robust security and transparent voting system, bolstered by smart contracts and KYC, set the stage for LHINU to disrupt traditional data gathering methods.
Love Hate Inu's CEO, Carl Dawkins, emphasizes that the platform won't be limited to trending issues and personalities.
The community will be involved in project governance, decision-making on marketing budgets, and more.
A KYC system for companies looking to conduct more serious polling activity is also under development, with partnerships being negotiated to deliver the system.
The Time to Invest in LHINU is Now
As Love Hate Inu's presale skyrocketed to become one of the biggest of the year, it's the perfect time to secure your LHINU tokens before the price takes off.
With its unique utility setting it apart from other meme coins, Love Hate Inu could easily be the next Dogecoin or Shiba Inu.
Don't miss this once-in-a-lifetime opportunity to join the Love Hate Inu revolution as Dogecoin's future looks uncertain, switched-on investors are turning to Love Hate Inu, an innovative meme coin with real utility, as the next big crypto opportunity.
With its unique blend of utility and potential, Love Hate Inu is poised to become the meme coin to watch in 2023.
Don't miss out on the chance to secure your LHINU tokens before exchange listings and ride the wave of meme coin success.
Disclaimer: Cryptocurrency projects endorsed in this article are not the financial advice of the publishing author or publication - cryptocurrencies are highly volatile investments with considerable risk, always do your own research.
---