Here's Why Experts Are Shifting From Axie Infinity to Love Hate Inu: Is This the Best Altcoin Investment?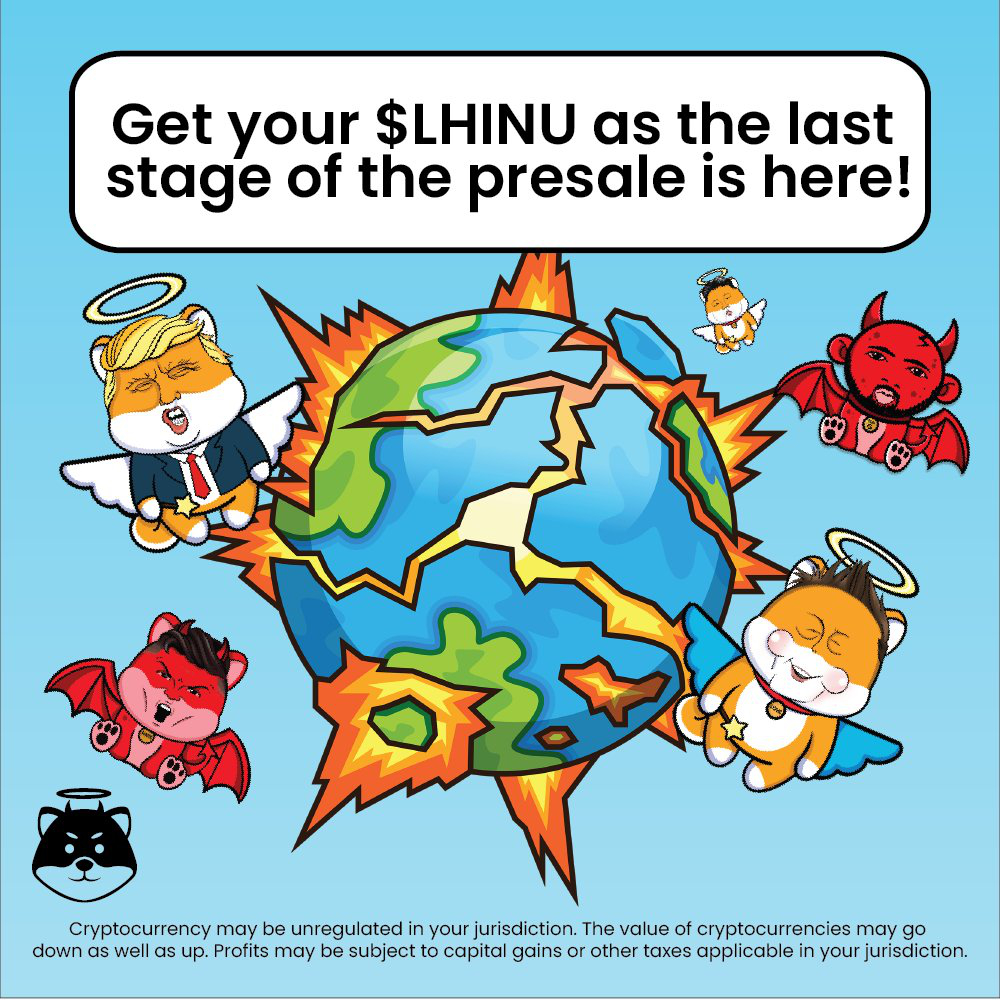 The play-to-earn (P2E) gaming sector has experienced substantial expansion in recent years.
This groundbreaking field has infiltrated gaming and crypto communities, with fans adopting the idea of obtaining cryptocurrencies or non-fungible tokens (NFTs) as prizes for conquering in-game tasks.
Axie Infinity ($AXS) is a prime example, offering an engaging metaverse gaming environment where users can acquire adorable creatures known as "Axies."
However, the P2E landscape is deteriorating as plummeting in-game engagement has negatively affected the $AXS token value, which has dropped 95.44%.
This situation has spurred numerous blockchain projects to supply investors with advanced utility and value-oriented approaches.
Love Hate Inu ($LHINU) is one such endeavor, an up-and-coming meme coin that merges top-tier utilities and mechanisms, fostering its endurance and prospective returns.
GameFi Bearish Downtrend: Dearth of Axie Infinity P2E Is on the Rise
Chalked up as the latest blockchain failure, the roughly four-year-old GameFi crypto genre market for play-to-earn (P2E) tokens has been a dud for investors.
As detailed in the CoinMarketCap crypto economy report, the GameFi sector has been on a stagnant decline with no signals of a rebound.
Axie Infinity ($AXS) has experienced a near-total loss of its price value, which might be expected as captivating graphics and hype without inherent worth tend to be short-lived in the crypto realm.
To profit off Axie's gaming platform, members need new gamers to join and purchase in-game characters owned by pre-existing gamers.
When the flow of new gamers stalled, $AXS declined, which had a negative reading on players' earnings.
The P2E-powered game's popularity also clogged its server, which led to stuttering and very slow video mode.
Additionally, Axie's visual design is poor as all attention was geared towards its earning structure which is arguably biased as the main goal of gamers is to enjoy games.
The development led to a poor gamer experience and triggered people to bail to other projects as interest waned.
At press time, $AXS trades at $7.57, down to 95% of its all-time high of $165.37 recorded on November 6th, 2021.
Besides Axie Infinity, the P2E blockchain crash has affected popular GameFi projects, such as Sandbox, Illivium, and Decentraland, down to 93.24%, 98.23%, and 90.95%, respectively.
This indicates the fragile foundations of the P2E gaming industry, hence why investors are flocking to full-fleshed crypto-centric projects that embed core utilities that thrive with longevity and value, such as Love Hate Inu ($LHINU).
$LHINU Surging Vote-to-Earn Model: A Better Edge Above P2E
Love Hate Inu is an emerging meme project that combines the Ethereum blockchain and the intrinsic vote-to-earn (V2E) model to build an intuitive hub that enables members to share opinions on polls and earn rewards.
Unlike Axie Infinity's play-to-earn (P2E) model that requires individuals to spend long hours gaming and trading in-game NFTs characters and other items, Love Hate Inu empowers members to share their opinions on real-world events.
Users on the meme sensation ecosystem can vote on topics ranging from politics, debates, society, economics, religion, education, and many more.
Controversial or not, Love Hate Inu enables members to share their unbiased thoughts on polls and surveys and earn $LHINU rewards.
Why Invest in $LHINU?
$LHINU meme asset is spreading across the entire crypto market due to its integrations of blockchain technology and the V2E mechanism.
The Love Hate Inu ecosystem is deployed on the Ethereum chain, which guarantees the security of all votes and acts as a catalyst for a spate of massive adoptions.
Unlike the P2E model traditional requirement of individuals to be in "game mode" to earn a substantial commercial venture, brands and institutional industries adopts Love Hate Inu voting technology and incentivize all participants.
This is because the meme project infuses a global utility appeal that enables sectors access to a secure, legitimate, transparent, and tamper-proof voting activity.
$LHINU Official Launch on Public Exchanges Is Near – Buy Today and Earn Massive Returns of Investment
The innovative token raised a staggering $10.2 million in its presale and is set to list on public exchange soon.
However, investors can still purchase the $LHINU tokens for the listing price of $0.000145, which is an absolute bargain considering its core positive market sentiments.
Set to anchor the bull rally of $DOGE, $SHIB, and the skyrocketing $PEPE, $LHINU has huge potential to provide 10x gains for investors.
Disclaimer: The Industry Talk section features insights by crypto industry players and is not a part of the editorial content of Cryptonews.com
---