Metaverse Crypto Presale: Experts Predict 20x Gains – Here's Why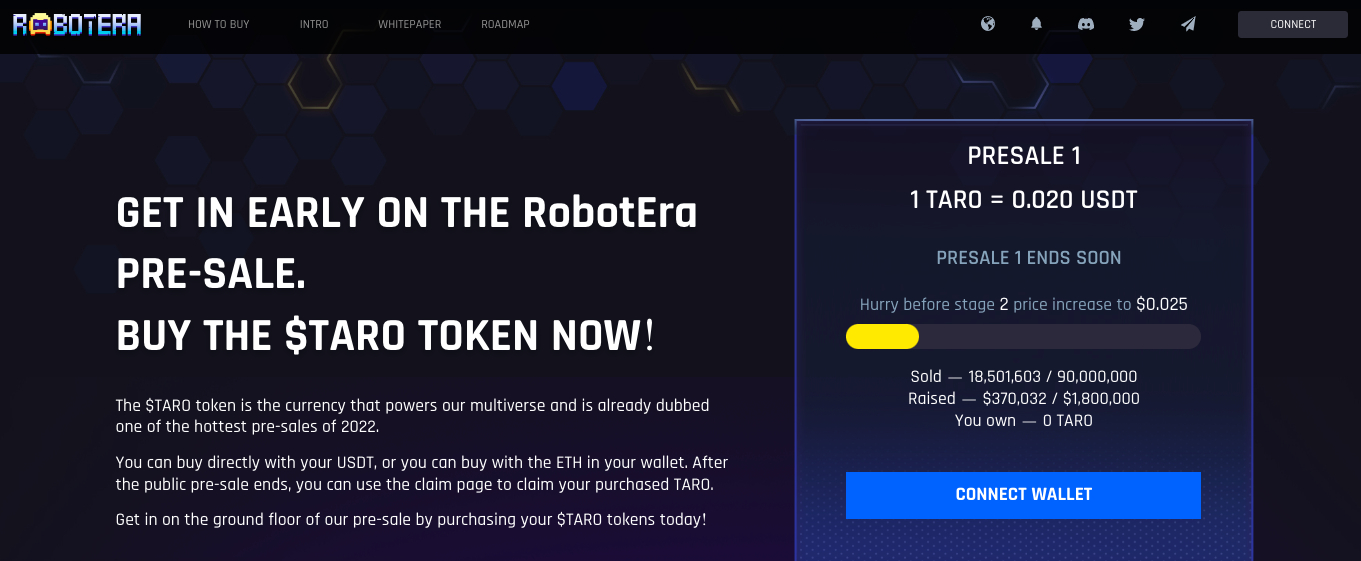 Disclaimer: The Industry Talk section features insights by crypto industry players and is not a part of the editorial content of Cryptonews.com.
RobotEra is a new crypto presale project that has investors extremely excited ahead of its launch in 2023.
Not only is it a play-to-earn (P2E) game, but RobotEra features NFT ownership and metaverse world-building, allowing players to generate active and passive income in a variety of ways.
An Introduction to RobotEra
RobotEra is a blockchain gaming project that recently launched its presale. The game's developers have released the game's design concept, which is proving to be extremely innovative in terms of gameplay and storyline.
Players get to access Taro – a planet which, according to the storyline, was destroyed following an apocalyptic event. The planet is set for a rebuild, and players will be tasked to participate in this rebuilding process.
Taro is a metaverse in which users can choose their avatars and buy territory. All in-store assets are non fungible tokens (NFTs), including avatars, land, and structures.
Players can construct various structures after purchasing land. These structures can be monetized by for example, selling billboard ads, charging concert ticket prices, cultivating sacred trees, and other activities.
Different Avenues to Earn
RobotEra provides players with a simple way to make returns. The more users conduct activities within the game and contribute to rebuilding the planet, the more profit they make.
However, there are other ways to earn as well. RobotEra provides quests and other side activities that players can participate in.
The platform also offers access to communal metaverse activities, such as games, concerts, and more, to reward players for their participation.
TARO - A New Coin On the Rise
Like most blockchain gaming platforms, RobotEra operates using a native token. The platform's TARO token was named after the virtual world to which players will be transported.
All of RobotEra's operations are powered by TARO. The digital asset can be used to acquire NFTs within RobotEra's game system and exchanged for real money when users sell their NFTs and choose to cash out.
With RobotEra already getting traction, TARO appears to be the next big thing in metaverse gaming. The crypto asset is now available on presale and has thus far raised $370,000, grabbing the attention of whales.
When the markets turn bullish again, blockchain gaming is expected to see more investor interest, and TARO's fundamentals position it well for future growth.
TARO currently trades at just $0.020. However, the coin's price will rise to $0.025 in the next stage of the sale.
---